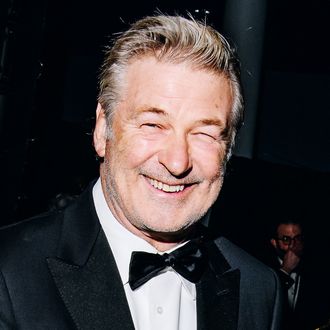 Photo: Nina Westervelt/Variety via Getty Images
Alec Baldwin is no longer facing criminal charges over a fatal shooting on the set of the film Rust in October 2021. Baldwin's involuntary manslaughter counts will be dismissed. "Over the last few days and in preparation for the May 3, 2023, preliminary hearing, new facts were revealed that demand further investigation and forensic analysis in the case against Alexander 'Alec' Rae Baldwin, III," prosecutors said in a Thursday statement to Vulture confirming the decision. "Consequently, we cannot proceed under the current time constraints and on the facts and evidence turned over by law enforcement in its existing form." Deadline first reported the news, which Baldwin's attorneys celebrated in a statement provided to Vulture. "We are pleased with the decision to dismiss the case against Alec Baldwin and we encourage a proper investigation into the facts and circumstances of this tragic accident," said Luke Nikas and Alex Spiro. There are still charges against Hannah Gutierrez-Reed, the armorer on the film, which will allow prosecutors to continue investigating. Prosecutors said Baldwin has not been absolved of criminal culpability, and that his charges can be refiled with more evidence in the future. Their follow-up investigation will remain active and ongoing.
The news comes almost precisely 18 months after the shooting, when Baldwin fired a prop gun that killed the western film's cinematographer, Halyna Hutchins, and injured the director, Joel Souza. A long investigation followed, during which Baldwin (who was also a producer on the film), Gutierrez-Reed, assistant director David Halls, and others attempted to shift blame for the shooting — and explain just how real bullets got into the prop gun and why it was fired. Halls eventually pled guilty to the misdemeanor charge of negligent use of a deadly weapon, while Baldwin and Gutierrez-Reed pled not guilty to their charges. Multiple lawsuits have also been filed, including one by Hutchins's family, which was later settled. Last month, district attorney Mary Carmack-Altwies stepped down from the criminal case with two special prosecutors taking her place. A preliminary examination in the case had been set to begin May 3.
The news comes the same day the Associated Press reported that Rust is now filming in Montana. Those involved with the film long maintained it would be finished and named Hutchins's widower, Matthew Hutchins, as an executive producer. Joel Souza is returning to direct, and Bianca Cline will be the new cinematographer.