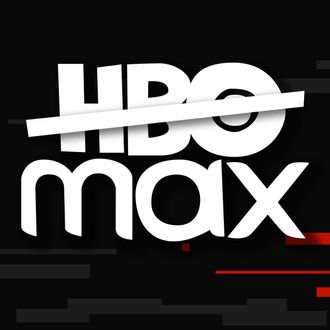 The streaming service set to replace HBO Max will be called — drumroll, please! — Max. Warner Bros. Discovery CEO David Zaslav today officially unveiled the name of the company's new flagship platform, which will combine content from Discovery+ with the programming on HBO Max. On May 23 — just four days shy of three years since the launch of HBO Max — existing subscribers can expect to find their apps and logins updated to the new service, where they will have the option to continue or adjust their subscription. The price will remain the same, $16 for a standard ad-free subscription with new options added. The goal and challenge of Max, though, is to appeal to audiences who have not yet signed up for the service.
"This new brand signals an important change from two narrower products, HBO Max and Discovery+, to our broader content offering and consumer proposition," said JB Perrette, Warner Bros. Discovery's president and CEO of global streaming and games. "While each product offered something for some people, Max will have a broad array of quality choices for everybody."
Beyond dropping the "HBO," the streamer's logo has been tweaked. It's blue now.
Which TV shows and movies will Max have?
HBO Max already houses collections devoted to the DC universe of superhero characters, the Wizarding World of Harry Potter, HBO series and films, Max Originals, and more. In the Max era, the company promises to expand that offering significantly with an infusion of true-crime, reality, food, and comedy programming from the likes of HGTV, Food Network, Discovery Channel, TLC, and ID. Viewers can expect an "average of more than 40 new titles and seasons" added to the service every month. Some of the new shows announced include a prestige Batman spinoff called The Penguin, a decade-long Harry Potter series executive-produced by J.K. Rowling, a new spinoff of The Big Bang Theory, and the Game of Thrones prequel A Knight of the Seven Kingdoms: The Hedge Knight.
What will Max cost?
The cost of the basic service will remain the same — $16 a month for the ad-free option — but a new premium tier has been added for features like 4K streaming that once came standard with HBO Max. Here's a full breakdown of the new service's pricing tiers and offerings:
Max Ad Lite: $9.99/month or $99.99/year
• Two concurrent streams, 1080p resolution, no offline downloads, 5.1 surround-sound quality
Max Ad Free: $15.99/month or $149.99/year
• Two concurrent streams, 1080p resolution, 30 offline downloads, 5.1 surround-sound quality
Max Ultimate Ad Free: 19.99/month or 199.99/year
• Four concurrent streams, up to 4K UHD resolution, 100 offline downloads, Dolby Atmos sound quality
Current customers will retain their existing HBO Max plans for at least six months. For the vast majority of existing subscribers of HBO Max, account information will carry over when the app updates, including profiles, watch history and billing. Max also plans to introduce a newly revised kids profile as a default offering for new subscribers.
The new service's announcement follows last year's merger between WarnerMedia and Discovery. From the beginning of that process, Zaslav indicated that a streaming service combining Discovery+ and HBO Max would be the company's future, and as we reported last June, a rebrand was one of the first measures. Since then, the company has implemented content removals and other cost-cutting measures to offset its significant debt load.
This is a developing story.