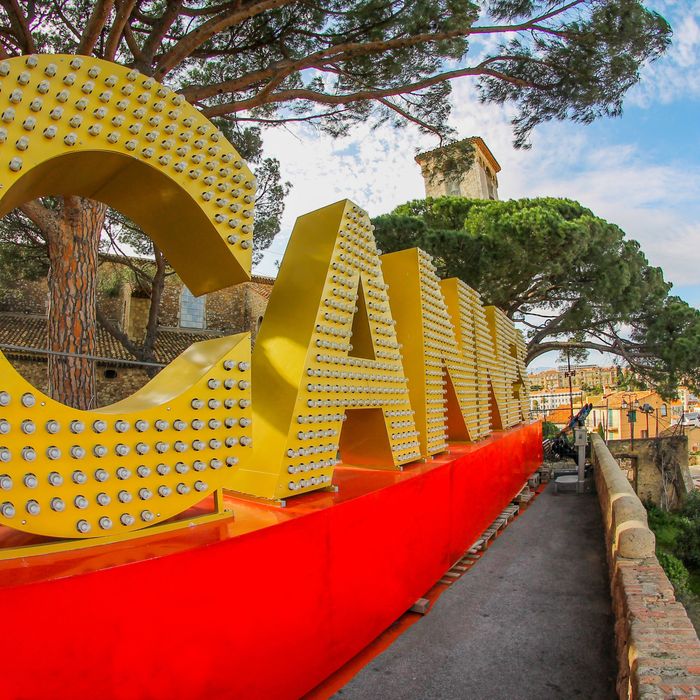 Photo: Iurii Dzivinskyi/Shutterstock/Shutterstock / Iurii Dzivinskyi
The 76th Cannes Film Festival wraps up this week, bidding adieu to another lineup of films hoping for future awards glory or box office success. (Or, in the lucky case of something like Elvis, both.) Cannes' long history means there's an extensive list of films that once had the honor of premiering at the prestigious festival. Some may surprise you — Kung Fu Panda?! — while others bring to mind ghosts of Oscars seasons past. If you missed out on this year's fest, enjoy these movies from your couch — they're all conveniently streaming on Max, and you won't have to sit through any eight-minute standing ovations.
Parasite
Bong Joon-ho's genre-defying film won the top prize at Cannes in 2019 and ran with that word-of-mouth momentum and critical buzz all the way to Best Picture. If you somehow haven't seen it yet, it's a great example of what the festival loves to award in its current iteration: a stinging class commentary by a beloved international director (see also: last year's Palme d'Or winner.) Will the pattern repeat this year? Only time — and the Cannes jury — will tell.
After Hours
A top-tier entry in the "one crazy night" genre, Martin Scorsese's After Hours follows a data entry worker in New York City as he tries to get home after work. As you might expect, he experiences nonstop setbacks, surreal misadventures, and all sorts of trouble along the way. Scorsese won the best director award when the film premiered at Cannes back in 1985, part of his long standing connection with the festival — his latest premiered there last week.
Kung Fu Panda
In this animated movie, a lovable panda named Po becomes an unlikely kung-fu hero when he's tasked with defending his home, the Valley of Peace. Yes, it did indeed premiere at Cannes: The festival has a rich history of box-office-friendly, out-of-competition screenings, and the titular bear took on the Croisette in 2008, walking the red carpet with co-stars Jack Black and Angelina Jolie.
The Umbrellas of Cherbourg
This 1964 musical follows two young lovers, played by Catherine Deneuve and Nino Castelnuovo, over six years in the French city of Cherbourg as they're separated by the Algerian War. Often regarded as one of the best movie musicals ever made, The Umbrellas of Cherbourg won the Palme d'Or at Cannes that year, went on to be nominated for several Oscars, and was also adapted into a stage musical.
The French Dispatch
Wes Anderson also has a long history with Cannes (his newest premiered at the fest this week) and his francophile entry in 2021 was especially apt. An anthology of multiple stories set around an American newspaper based in France, Dispatch explores multiple storylines and features Anderson's usual star-studded cast: Timothée Chalamet, Jeffrey Wright, Owen Wilson, Adrien Brody, and Tilda Swinton is only scratching the surface.
Elvis
At last year's Cannes Film Festival, Elvis drew a rollicking 10-minute standing ovation before going on to be the surprise box office hit of the summer and nabbing a handful of award nominations. The biopic follows the music icon through his long career, specifically focusing on his troubled relationship with his manager Colonel Tom Parker, and features a star-studded soundtrack with remixes by Doja Cat and others.
No Country for Old Men
Set in the 1980s, this Coen Brothers film interweaves the storylines of three main characters all connected by the discovery of a large amount of cash in the Texas desert. The film stars Josh Brolin, Javier Bardem, and Tommy Lee Jones and is based on the 2005 novel of the same name. After premiering at Cannes in 2007, No Country for Old Men went on to commercial success and the Best Picture prize at the Oscars.
Paris, Texas
Texas deserts seem to be a theme here: In Paris, Texas, a man named Travis mysteriously stumbles out of the desert without any memory of who he is or what he's doing there. He's soon reunited with his family who have been missing him for years, but everything is not as it seems as he tries to put the pieces of his life back together. Paris, Texas won the Palme d'Or (along with two other prizes) at the 1984 festival.
Subscribe to Max for access to all of these films and more.
This advertising content was produced in collaboration between Vox Creative and our sponsor, without involvement from Vox Media editorial staff.