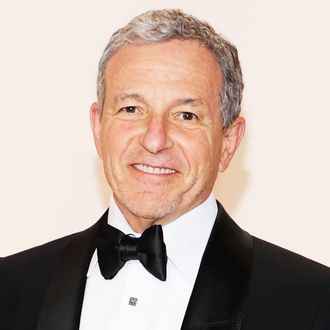 Disney CEO Bob Iger.
Photo: ABC via Getty Images
Disney hasn't quite plus'd up its subscriber numbers this year. Ahead of the Walt Disney Company's quarterly earnings call today, the Bob Iger–run company revealed that Disney+ saw a loss of 4 million subscribers. The numbers mark a continued decline for the streamer, having lost 2.4 million in its last quarter of 2022. The largest chunk of subscriber losses this time around are in India and parts of Asia — where Disney+ is branded as Disney+ Hotstar — due to the company recently losing the streaming rights to the Indian Premier League's cricket matches. Meanwhile, Disney-owned streaming services Hulu and ESPN+'s subscriber numbers have remained strong, the former gaining 200,000 subs and the latter gaining 400,000. Iger also announced a plan to make Hulu content available on Disney+ as part of a "one-app experience" before the end of the calendar year.
Despite the subscriber numbers, the House of Mouse overall has managed to beat Wall Street expectations for the quarter, due to its theme-park revenue and the devastating and continual mass layoffs. Disney+ has even minimized its streaming losses by 26 percent, an improvement from last year. On top of that, during the earnings call, Disney's chief financial officer Christine McCarthy announced that Disney+ will pull an HBO Max: removing content.
"We will be removing certain content from our streaming platforms and currently expect to take an impairment charge of approximately $1.5 to $1.8 billion," McCarthy told investors. She went on to say this plan would be implemented as soon as the third quarter and that the streamer would "produce lower volumes of content," a move ripped from the playbook that David Zaslav established at WarnerMedia, home to HBO Max (the soon-to-be Max). No word yet on what content exactly will be pulled from Disney+ and whether it will be put into some sort of vault.