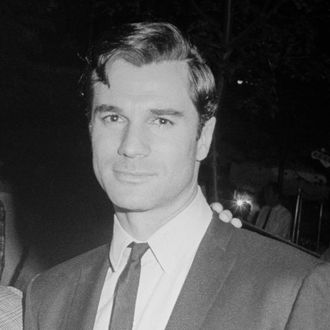 Photo: Art Zelin/Getty Images
Actor George Maharis, best known as the star of the 1960s drama Route 66, has died at his home in Beverly Hills. His longtime friend and caregiver Marc Bahan confirmed the news to The Hollywood Reporter. He was 94.
Maharis, born in Queens to Greek immigrant parents, served as a marine before becoming interested in acting. He studied with Sanford Meisner and Lee Strasberg at the Actors Studio and starred in Off Broadway productions like Deathwatch and The Zoo Story throughout the 1950s. Maharis's breakout role came in the form of Buz Murdock on Route 66, which premiered on CBS in 1960. Created by Stirling Silliphant and Herbert B. Leonard, Route 66 followed two friends as they traveled around the U.S. in a Corvette looking for adventure. The series starred Martin Milner's college dropout Tod Stiles and Maharis's Buz, a moody working-class beatnik inspired by Jack Kerouac. Maharis received an Emmy nomination for the role, but left the show permanently midway through its third season after he was hospitalized with hepatitis.
Following Route 66, Maharis went on to appear in other television and movie roles. He starred in 1965's The Satan Bug as well as 1967's The Happening. Throughout the 1970s and '80s, he appeared on the small screen in shows including Fantasy Island, Murder She Wrote, and Kojak. Maharis's last film role was in 1993's The Evil Within. He is survived by his brother and sister.