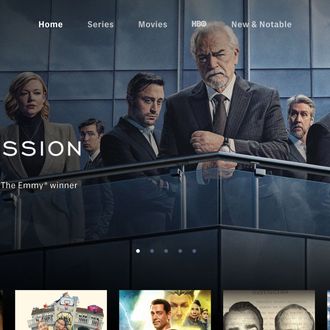 New Max, same old streaming errors.
Photo: Warner Bros. Discovery
Rolling any new app out to millions of users at a time can be hairy, especially when the app's been teased for the better part of a year. Today, HBO Max became Max, and lots of people are vocally perturbed that it doesn't work perfectly for them just yet. DownDetector.com, which tracks internet bugs and problems of all kinds, reported 432 outages to the new Max service at around 9 a.m. ET today — which isn't actually crazy high for a major streaming service on launch day. (By comparison, Netflix had a spike of 256 outages reported Monday afternoon.) We tried the app out on an Apple TV, a Roku TV, and on a MacBook Air using the Chrome browser, and while we saw some sluggishness as we scrolled and clicked through the app, we weren't hit with any crashes.
Max has told us it knew bugs and errors were likely to happen on day one. The old HBO Max app was once a notorious glitchfest, before WarnerMedia managed to mostly rein in its problems. For the new Max rollout, it assembled a war room of tech and product staff to mitigate problems as they became aware of them. "You must always anticipate issues on a tech rollout of this scale. We can share that only minor ones have emerged and were quickly remedied," a Max spokesperson said. Still, the bugs are widespread enough that plenty of users took to social media to voice their discontent.