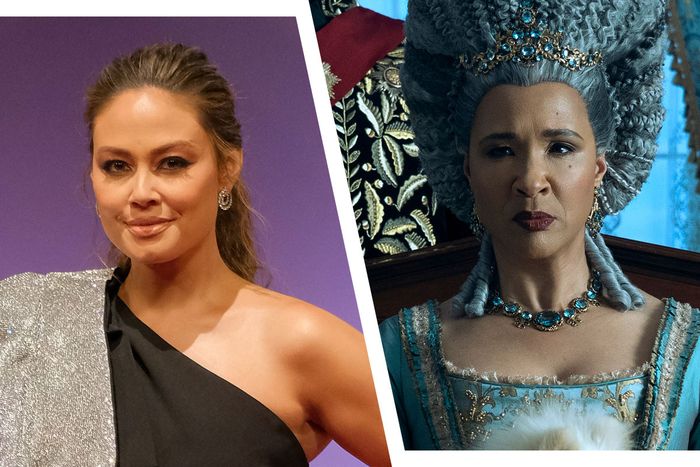 Netflix royalty has baby fever.
Photo: Netflix
Elaborate weddings in rainy climates, overbearing mothers, anonymous sources leaking information … Love Is Blind and Queen Charlotte: A Bridgerton Story are just two shows about Netflix royalty attempting to discern who's making babies. Love Is Blind co-host Vanessa Lachey channeled some Queen Charlotte energy during the reality dating show's not-so-live reunion, pressuring season four's contestants to have children in much the same way Queen Charlotte (Golda Rosheuvel) goads her children to produce heirs of their own. Take our quiz to find out if you can tell the difference between Queen Vanessa Lachey and Queen Charlotte badgering people about babies.
Who Said It: Love Is Blind's Vanessa Lachey or Queen Charlotte?
We give you a quote, you tell us which show it's from.