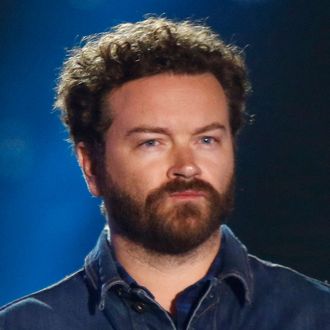 Photo: Wade Payne/Invision/AP/Wade Payne/Invision/AP
Danny Masterson was found guilty of two rape counts in his Los Angeles sexual-assault retrial on May 31. The That '70s Show star's first rape trial ended with a mistrial in late 2022 when jurors were deadlocked after deliberating whether he sexually assaulted three women between 2001 and 2003. Masterson pleaded "not guilty" in the case. The jury deliberated for more than six days before finding that Masterson raped two women. Jurors were deadlocked on a third victim.
Masterson was taken into custody following the verdict. He is scheduled to be sentenced on August 4 and faces a sentence of up to 30 years to life, prosecutors said.
Two women in the case issued statements through their lawyers following the verdict. "I am experiencing a complex array of emotions – relief, exhaustion, strength, sadness – knowing that my abuser, Danny Masterson, will face accountability for his criminal behavior," one woman whom Masterson was charged with assaulting said in a statement. "I am disappointed that he was not convicted on all counts, but take great solace in the fact that he, the Church of Scientology, and others, will have to fully account for their abhorrent actions in civil court."
Another one of Masterson's accusers commented, "I thank the jury for its service, and while I'm encouraged that Danny Masterson will face some criminal punishment, I am devastated that he has dodged criminal accountability for his heinous conduct against me."
"Despite my disappointment in this outcome, I remain determined to secure justice, including in civil court, where I, along with my co-plaintiffs, will shine a light on how Scientology and other conspirators enabled and sought to cover up Masterson's monstrous behavior," she said.
Prosecutors argued during their closing argument that Masterson drugged the women and then sexually assaulted them. Masterson, they said, then took advantage of his high-ranking status in the Church of Scientology to evade punishment.
"You don't want to have sex? You don't have a choice," prosecutor Ariel Anson told jurors on May 16 during closing arguments, according to the Associated Press. "The defendant makes that choice for these victims. And he does it over and over and over again." Philip Cohen, Masterson's lawyer, reportedly told the jury that the accusers' accounts were inconsistent. Cohen said there was no physical evidence and argued that there was more reasonable doubt than required to find him not guilty. "Miss Anson presented a case as if she was arguing a drugging case," the AP quoted Cohen as saying. "Maybe it's because there is no evidence of force or violence."
Scientology often came up during Masterson's trial, according to AP. The three accusers are former Scientologists; Masterson's other trial ended in a mistrial as the jury said it could not reach a unanimous decision. Prosecutors alleged that the church insulated Masterson, telling the women that he did not rape them.
Church officials convinced these women that they could not go to police to accuse a Scientologist in good standing, prosecutors alleged. Scientology has denied having this policy.
"Why have we heard so much about Scientology?" Cohen argued in his closing. "Could it be because there are problems with the government's case?" In a statement following the conviction, The Church of Scientology slammed prosecutors' discussion of the group during Masterson's trial and insisted there was no policy to discourage people from reporting him to police. "The prosecution's introduction of religion into this trial was an unprecedented violation of the First Amendment and affects the due process rights of every American," the statement said. "The Church was not a party to this case and religion did not belong in this proceeding as Supreme Court precedent has maintained for centuries."
"The Church has no policy prohibiting or discouraging members from reporting criminal conduct of anyone—Scientologists or not—to law enforcement. Quite the opposite, Church policy explicitly demands Scientologists abide by all laws of the land. All allegations to the contrary are totally FALSE," the statement also said. "There is not a scintilla of evidence supporting the scandalous allegations that the Church harassed the accusers. Every single instance of supposed harassment by the Church is FALSE, and has been debunked."
This story has been updated with additional information.