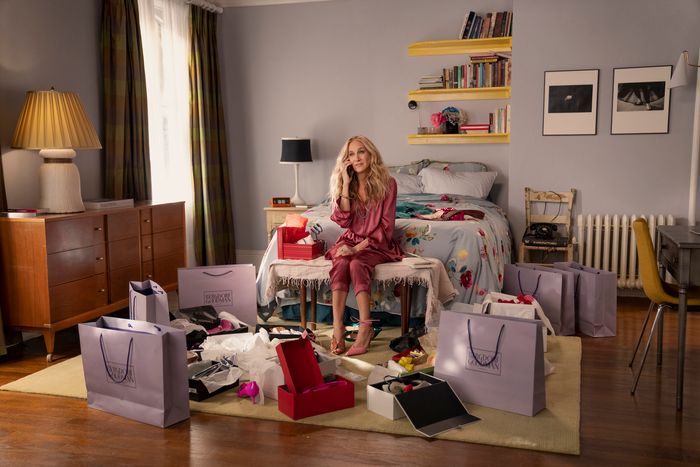 Photo: Craig Blankenhorn/HBO Max
When we watched the first season of And Just Like That …, we had a lot to say. Some of the character choices were confusing, the jokes about wokeness were often cringey, and the absence of Samantha was glaring. But we couldn't stop watching, and talking, and watching and talking some more. And ultimately, we did find joy in seeing our beloved Sex and the City characters back onscreen.
And so, for the second season, we're launching our next subscriber-exclusive newsletter, And Just Like That Club. If you read our previous TV newsletter, Succession Club, you're already familiar with the format, but if not, it works like this: Every week, we're gathering writers and editors from all around the magazine to discuss, debate, and obsess over all the minutiae of the latest episode, alongside our subscribers.
We'll be asking the folks at Curbed for help decoding the show's real estate and our friends at the Cut for their critiques of all the fashion. If Che Diaz needs notes on their pilot, the Vulture comedy team is here to help. We're already having spirited debates about Aidan's return. And you know we'll be close-reading that Samantha scene.
New episodes of And Just Like That … are streaming on Max every Thursday starting June 22. Newsletters will go out on Thursday evenings, ready for you whenever you've had a chance to watch. Existing subscribers can click here to sign up for the newsletter. Not a subscriber yet? Click here to get started.