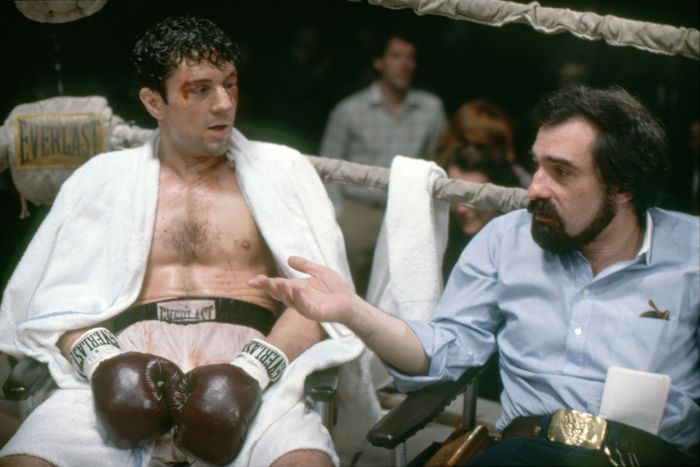 On the redesigned Max app, Martin Scorsese, director of
Raging Bull
, is credited as one of eight of the film's "creators" instead of its director.
Photo: Sunset Boulevard/Corbis via Getty Images
Update, Wednesday, June 28: It's been a little over a month, but Max is finally beginning to fulfill its promise of correcting listed credits from "creators" back to properly separating the directors, writers, and actors of their programming. As of now, that change to film and TV listings has been updated on the Max website and will begin rolling out to all device platforms in the coming week.
Original May 24 story follows:
Taking HBO out of its name wasn't the only cut Max made yesterday. As the streamer rebranded to Max, writers called out a change to its details pages for movies and TV. Originally, HBO Max credited actors (as "starring"), directors, and writers. For Max, credits pages were tweaked to combine the latter two positions under the umbrella term "creators." In response, the Writers Guild of America, West, which is leading the ongoing writers' strike, and the Directors Guild of America released a joint statement condemning the move as a "credits violation."
DGA president Lesli Linka Glatter wrote, "This devaluation of the individual contributions of artists is a disturbing trend and the DGA will not stand for it." Noting her guild's solidarity with the WGA, Glatter continued, "We intend on taking the strongest possible actions … to ensure every artist receives the individual credit they deserve," while WGAW President Meredith Stiehm added how "disrespectful and insulting" the change Max made is to the artists behind the works that make "corporations billions."
A Max spokesperson says, "We agree that the talent behind the content on Max deserve their work to be properly recognized. We will correct the credits, which were altered due to an oversight in the technical transition from HBO Max to Max and we apologize for this mistake." It's worth noting that, in general, it's not always a given that credit information will be readily visible on a given streaming service's user interface, which makes it all the more jarring when cast or crew find themselves miscredited. As for when the corrections will be made, Max has not yet made that clear.