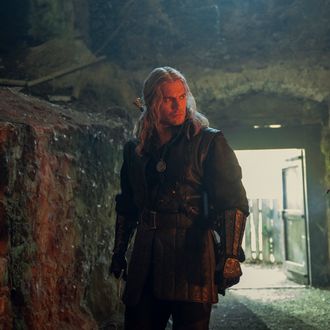 Henry Cavill in
The Witcher
.
Photo: Susie Allnutt/Netflix/Susie Allnutt
O, Canada! Where pines and maples grow and where Netflix killed its cheapest ad-free streaming subscription this week. The streamer that we recently ranked second-best is moving to raise prices in the Canadian market by phasing out its CAN $9.99-per-month Basic plan, a subscription that gave users 720p video without ads. Under the new pricing scheme, as confirmed by a Netflix spokesperson and on its help page, the Basic plan is more or less going away: New users won't be able to sign up for it, but existing subscribers will be grandfathered into it and won't have to pay the higher prices.
Nothing has changed yet for pricing in the U.S., but this bodes ill for those of us living south of the Canadian border. You might remember the last time Netflix officially raised prices in the U.S. — early last year with a $1 price hike to the Basic tier and a $1.50 hike on the Standard — and Canada's prices went up by the same amount. Moreover, the last time the streaming service unofficially raised prices on us was last month, when it widely launched its subscriber-reviled, investor-beloved password-sharing crackdown and tacked on an additional $8 fee for shared accounts. It was another financial strategy tested and ultimately implemented in a market outside of the U.S. before it ultimately rolled out here. Today, as Cord Cutters News notes, the sign-up page for Netflix in the U.S. strangely hides the Basic tier under more expensive or ad-supported options: You have to manually click the gray "See All Plans" button to even know it's available.
Could all of this signal that Netflix is considering removing the U.S.'s Basic tier? The company wouldn't say, but it's possible. Canada's pricing could be a test, or it could be nothing. Netflix's international plans vary widely in features and prices. (India has a mobile plan that costs 149 rupees per month — that's less than $2.) So it's hard to say, but this is probably a good time to remind you that you can get Netflix for free if you happen to have T-Mobile, though that's a deal that does give you a Basic subscription, which up until this week we thought was safe. We might end up tossing more coins at the witcher after all.