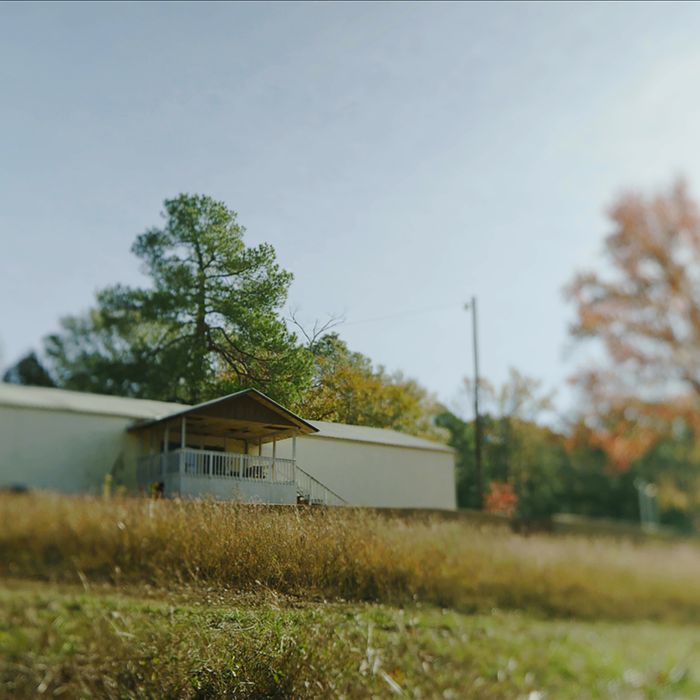 As heartbreaking as it is undeniably gripping, the saga of the so-called Mineola Swingers Club that fuels the Max Original How to Create a Sex Scandal stretches all the way back to 2005. In that year, the quiet Texas town of Mineola was shaken up by allegations of a pedophilic sex ring. Trials and convictions followed. Lives were ruined.
But was any of it true? How to Create a Sex Scandal, a new, three-part docuseries available to stream on Max, unearths the dubious evidence surrounding the controversy and questions what and whom to believe, including the foster mother central to the case, who parented alleged victims in the case who have since reached adulthood and have different tales to tell. Directed by Julian P. Hobbs and executive produced by Elli Hakami (who together previously worked on Red Elvis: The Cold War Cowboy and House of Hammer) and based on a series of Texas Monthly stories by Michael Hall (who consulted on the doc and appears throughout), the show lays out the facts of what did or did not happen and interviews key players (kids in over their head, the teary-eyed, apparently manipulative foster mother, well-intentioned but misguided legal authorities) in a fact-obsessed manner that is almost chillingly straightforward.
Intrigued? Here's a primer on the real-life scandal that generated How to Create a Sex Scandal — and will make you want to binge the whole series.
What exactly is the sex scandal in How to Create a Sex Scandal?
You'll have to travel back to 2005, or almost 20 years ago, to grasp the explosive news that rocked the sparsely populated Mineola, located 26 miles north of the city of Tyler.
Back then, a group of four kids (later, five) including three foster children parented (importantly) by Margie and John Cantrell told police they had been groomed by their biological family members in a trailer outside Tyler, which they called their "kindergarten." The kids (the oldest being eight, the youngest four) further stated, according to reports, that they were then paraded on a stage in a swingers club in Mineola, drugged with "silly pills," and forced to dance and engage in lewd acts with each other.
Who are the major characters?
Hall is the most important journalistic voice in How to Create a Sex Scandal. He had stumbled upon the cases centering on the Mineola Swingers Club in 2008, while researching instances in which children made false accusations of child sex abuse — often while these impressionable kids were caught in tense custody battles or improperly questioned, and often without a lot of substantive evidence.
Hall was soon struck by the alarming nature of the Mineola Swingers Club case. Obviously, innocent children need to be closely guarded. Factor in the conservative law and order politics of the region, and it wasn't hard to predict how things went (not well).
The principal player in the documentary, however, is Margie Cantrell, who (in a coup for the filmmakers) is interviewed in the series, often crying and describing her foster kids as having been "troubled" and "broken" and lamenting what they went through. She and her husband John had moved to Mineola from Vacaville, California, in 2004. In both places, they were known to parent many foster kids (Margie recalls having 15 teenagers at one time in her house), making a career out of it.
Elsewhere in the doc, there are the allegedly victimized children, now grown. In particular, Hunter, who was removed from his biological family home on the basis of substance abuse allegations against his parents.
So what is "created," or allegedly faked, about the Mineola Swingers Club?
It seems as if an actual swingers club did exist, at least briefly, in Mineola, offending the religious pieties of locals like Margie. When the club closed, Margie became interested in buying the abandoned property. As she recounts in the documentary, when entering the property with Hunter and another foster child, Shelby, the children shared stories of how they had been sexually abused in that exact space by their biological family.
The doc shows that Margie today, wearing a white knit sweater and having decamped back to California, is still insistent in her certainty. "They are guilty, 100 percent," she says of the defendants.
But as in the Texas Monthly articles, the series pokes careful holes in how these cases unfolded. Oddities pile up, along with frankly hard-to-believe anecdotes. Margie remembers before ever entering the swingers club that she caught her daughter dancing sensually with a pole in their home. Among the puzzling allegations made by the children in the case: One young girl claimed to have flown around the swingers club on a broom.
How to Create a Sex Scandal depicts Margie as dogged in her legal pursuit. She immediately took Hunter and Shelby to police with the abuse allegations. The problem? There was a complete lack of physical evidence and adult witnesses to the horrendous crimes. In fact, Wood County, which includes Mineola, rejected the case because of a lack of hard evidence. But Margie found a sympathetic assistant district attorney in neighboring Smith County (encompassing Tyler). And then she secured the assistance of Texas Ranger Philip Kemp, who wasn't trained in interviewing children in sex abuse cases. Footage in the documentary of Kemp's interviews show Margie essentially directing her kids through the process, and Kemp asking yes-or-no questions that feed details of the alleged story to the kids.
Margie comes under massive scrutiny in Hall's reporting and the series. As Hall recaps in Texas Monthly, he spoke with multiple former foster kids who alleged Margie had hurt them physically; one even called her a "puppet master" who brainwashed the kids. His reporting also reveals that a defense attorney for one of the defendants, Jason Cassel, discovered evidence that the Cantrells had been decertified as foster parents in California shortly before moving to Texas.
How did things unravel? Where are the characters now?
Margie, as Hall notes, "is alive and well and living in California." Several then-kids implicated in the saga are not so well-adjusted, according to his reporting: Hunter and Carly have recanted their testimonies, saying Margie worked to orchestrate their answers. A Texas DA, Matt Bingham, years ago made deals with six out of seven adult defendants, in which they pleaded guilty to injury to a child, which didn't require them to register as sex offenders, and allowed them to be free citizens again.
But How to Create a Sex Scandal resurfaces suspicions about who the bad guys actually were in a case full of searing allegations and not much to back them up. As criminal defense attorney Bobby Mims describes the Mineola Swingers Club meltdown in the documentary: "A good old Texas frame-up."
Subscribe to Max to stream the three-part docuseries How to Create a Sex Scandal.
This advertising content was produced in collaboration between Vox Creative and our sponsor, without involvement from Vox Media editorial staff.