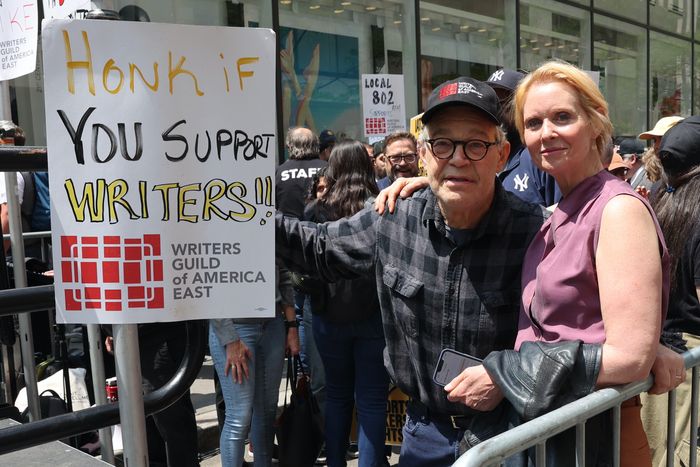 Al! Cynthia! Stay inside !!
Photo: Jose Perez/Bauer-Griffin/GC Images
The Writers' Guild of America East has announced that they are canceling all of the pickets scheduled for Wednesday, June 7, due to the poor air quality in New York City. The guild made an announcement on Tuesday, encouraging members to take care of themselves amid the unhealthy levels of smoke from more than 400 Canadian wildfires that have hit the east coast. Pickets are still scheduled for Thursday and Friday of this week; however, that may change depending on the air quality levels. Maybe for a fun inside activity, writers can come up with some clever signs. I mean I Think You Should Leave just dropped their latest season. Except they probably don't need to include Ronnie; he was just there for the zipline.