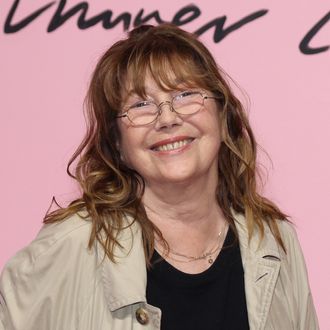 Photo: Pierre Suu/Getty Images
Jane Birkin, the British actor and singer who became a French fashion icon in the late 1960s, has died. She was found dead at her home in Paris, BFM Television first announced and President Emmanuel Macron then confirmed in a tweet. "Because she embodied freedom, because she sang the most beautiful words in our language, Jane Birkin was a French icon," Macron wrote. Birkin had suffered a mild stroke in 2021, but the official cause of death has not been announced. She was 76.
Birkin first found prominence following her move to Paris from her native London when she was 20. She met the artist Serge Gainsbourg on the set of the 1968 film Slogan, and their subsequent collaborations rocketed the couple to fame. Birkin and Gainsbourg's tumultuous relationship was the subject of international fascination. Their sexually explicit duet, "Je t'aime … moi non plus," was condemned by the Vatican and banned in several countries. They would go on to have a daughter together, the singer, actor, and director Charlotte Gainsbourg. Though they broke up in 1981, they would remain friends until Gainsbourg's death on 1991. Birkin also had two other daughters, Kate Barry and Lou Doillon, from her relationships with composer John Barry and director Jacques Dillon.
Birkin, an "It" girl of the 1970s, was a fashion icon who inspired the highly sought-after Birkin bag by Hermès. According to Birkin, the bag was conceived after a flight in which Birkin was seated next to Hermès executive Jean-Louis Dumas. Items were spilling out of her Hermès Kelly bag, which prompted Birkin to suggest that Dumas design a bag four times the size of the Kelly. The Birkin bag, which debuted in 1984, became one of the world's most coveted accessories. Birkin, an outspoken advocate for women and LGBTQ rights, was beloved in her adopted home of France. "The most Parisian of the English has left us," Paris's mayor Anne Hidalgo tweeted. "We will never forget her songs, her laughs and her incomparable accent which have always accompanied us."