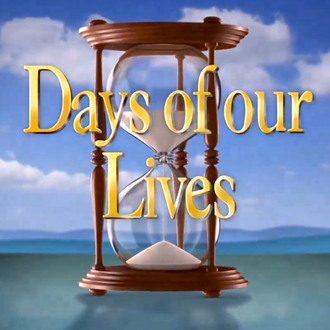 Photo: NBCUniversal/YouTube
Update, August 4: After a misconduct investigation and a cast petition, the time on Albert Alarr's hourglass has run out… at least in the context of his tenure as co-executive producer of Days of Our Lives, anyway. Executive producer Ken Corday informed cast and crew that Alarr has exited his role on the show and been replaced by Janet Drucker. "Moving forward, we will be implementing additional HR protocols, including an increased HR presence as well as channels for reporting any concerns," Corday wrote in an email obtained by Deadline. "It is imperative that we have a safe and inclusive workplace environment."
Update, August 2: Support for Days of our Lives co-EP Albert Alarr is falling like sands through the hourglass. According to Deadline, more than 25 cast members have signed a petition asking for regime change at Days. "As a result of said actions of the current [co-] executive producer Albert Alarr, mentioned in the report, many of us feel — and will continue to feel — very uncomfortable and distraught should he stay involved with the show," the petition reads. "Many of us have either been physically or verbally violated by him, including witnessing those objectionable and offensive actions." New allegations against Alarr have also come to light, including the time he told an exiting actress that she "should just come up to my office and fuck me" on her last day.
Original story follows.
Days of our Lives, the long-running soap opera that survived the great network soap purge by moving to Peacock, is pausing production until at least August 7. According to Deadline, the show is on pause after the misconduct investigation of co-EP and director Albert Alarr. Alarr was under investigation for "inappropriate comments and physical contact, including groping and forceful kissing," as well as his role in the show's "toxic environment." According to Deadline, the results of the investigation weren't shared with staff, but Alarr was given a written warning and recommended some unspecified training. He was not removed from his producing or directing roles, which reportedly didn't sit well with staff.
Former cast member Lisa Rinna commented on the investigations on since-deleted Instagram Story posts. "[T]he last time I went over there and did that week on Peacock I couldn't believe the work environment. It was disgusting, I was shocked," she wrote. "I let many people know, Albert included, and they didn't do a thing until now, it seems." Alarr's on-set presence has already been scaled back, partially due to his job overseeing non-union writers during the WGA strike.
This post has been updated.