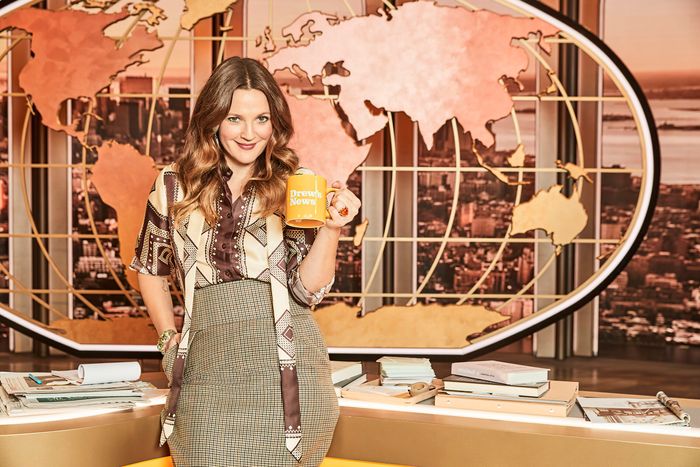 Welcome to Vulture's "Strike Recap," or "Strike-cap," if you will, a regular rundown of all the biggest news from the WGA and SAG picket lines.
The Writers Guild dropped an email on Friday September 8 with some tea. The main piece of info was that certain legacy companies (a.k.a. not streamers) have expressed "both the desire and willingness to negotiate an agreement that adequately addresses writers' issues," the email said. "One executive said they had reviewed our proposals, and though they did not commit to a specific deal, said our proposals would not affect their company's bottom line and that they recognized they must give more than usual to settle this negotiation." The WGA said another exec told them they "need a deal badly." The email suggests that the lack of movement on the AMPTP's part isn't a show of strength, but rather of paralysis.
The AMPTP responded to this hot goss with a statement of its own, writing in part, "The AMPTP member companies are aligned and are negotiating together to reach a resolution. Any suggestion to the contrary is false. Every member company of the AMPTP wants a fair deal for writers and actors and an end to the strikes, which are affecting not only our writer and actor colleagues, but also thousands of others across the industry." This statement got something of a "Sure, Jan" from Deadline senior editor Dominic Patten.
Frustrations appear to be building on both sides of the strike as bank accounts of both multinational corporations as well as individual writers and actors are being hit. But there's more news to share — including Jessica Chastain at Venice and Drew Barrymore on the wrong side of the picket line.
Financial Hits on Both Sides
Stories broke last week about losses for both the studios and their creatives. Warner Bros. Discovery shared on September 5 that the strikes are set to cost the company between $300 and $500 million. Meanwhile, that one anonymous exec's dream of making writers homeless is coming true, with THR reporting that a record number of Hollywood workers are facing evictions. "We're talking to people who are living in their cars, in some cases with their families," Motion Picture & Television Fund president and CEO Bob Beitcher said. Meanwhile Business Insider is reporting that the strike has taken $5 billion out of the California economy.
Warner Bros. Discovery also made headlines this week for suspending deals with many of its big-time producers. Greg Berlanti Productions, Bill Lawrence's Doozer Productions, Mindy Kaling's Kaling International, and J.J. Abrams's Bad Robot have all had their overall deals suspended, per Deadline. Shortly after this news broke, Greg Berlanti announced the creation of a new fund for workers on his shows, as well as donating more money to the Entertainment Community Fund and and MPTF. Other stars to make donations this week included Paul Feig and Ryan Murphy.
More Festival Protesting
Jessica Chastain wore a shirt in support of SAG-AFTRA to the Venice Film Festival. "I was very nervous about coming," Chastain said on September 8. "There were actually some people on my team who advised me against it." At TIFF, A24 joints Dicks: The Musical and Dream Scenario received waivers from SAG so that their stars could talk their shit. Dicks writer-star Josh Sharp said he was only in Toronto because A24 was able to make "a fucking deal that a trillion-dollar tech company won't," while Dream Scenario's Dylan Gelula said the most famous person in the world right now is SAG-AFTRA chief negotiator Duncan Crabtree-Ireland.
The Strike Main Character Award (Bad)
Sorry, The Drew Barrymore Show! This is a bad look that not even Flower Beauty can fix. The Drew Barrymore Show is coming back from hiatus without its WGA writers. News first broke on Cracked that the WGA was planning to picket. Barrymore said in a statement on social media that she owns the choice to return, and that "We are in compliance with not discussing or promoting film and television that is struck of any kind."
The WGA didn't feel that was full compliance. "The Drew Barrymore Show is a WGA-covered, struck show. It has stayed off the air since the strike began on May 2 but has now (unfortunately) decided to return without its writers," the guild told THR. "The Guild has, and will continue to, picket any struck show that continues production for the duration of the strike." A former writer on the show called out Barrymore for the decision, while also thanking her for employing him during the pandemic. "People might say putting this on blast is disrespectful," said Jordan Carlos on Instagram, "but no one works harder than Drew's writers and I guess I've been in NYC too long but if I respect someone as is the case with Drew I pay them the compliment of being blunt."
The show's September 11 taping was picketed, and an audience member claimed to get kicked out for wearing a button supporting the strike. "It is our policy to welcome everyone to our show tapings," a spokesperson told Variety in response. "Due to heightened security concerns today, we regret that two audience members were not permitted to attend or were not allowed access. Drew was completely unaware of the incident and we are in the process of reaching out to the affected audience members to offer them new tickets."
Film Distribution (Taylor's Version)
Last week, news broke that Taylor Swift's Eras Tour doc had already out-pre-sold Star Wars: The Force Awakens. This may be making the AMPTP a little nervous, as Swift made and distributed this documentary without them. The distributor for the film is AMC Theaters' own distribution arm, which previously has only taken on much smaller projects. Megan Cruz explained the nitty gritty of the studios' beef on TikTok.
Themed Pickets
The themes are very different between coasts. In L.A., Paramount held a Star Trek picket this week. In New York, there was a picket focused on climate justice. But before you think L.A. is completely shallow, on the same day as the Trek picket, there was a rally at Amazon to support SB 799. The proposed bill would provide unemployment insurance for striking workers.
The Strike Main Character Award (Good Boy)
Welcome to the resistance, Moca. The AMPTP needs to understand that if they've lost We Rate Dogs, they've lost America.
Do you have a story tip or interesting writers' strike update to share? Drop us a line at tips@vulture.com.