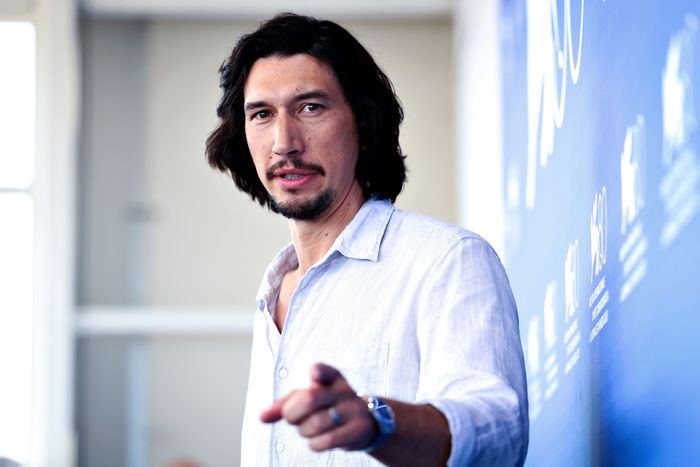 Do
you
?
Photo: Franco Origlia/Getty Images
Welcome to Vulture's Strike Recap, or Strike-cap, if you will, a regular rundown of all the biggest news from the WGA and SAG picket lines.
Happy (belated) Labor Day! Strikers had a long weekend to ponder some news items that dropped last week, including this: A Gallup poll found that 72 percent of respondents sided with the writers over the AMPTP in the strike. According to The Hollywood Reporter, 67 percent of Americans side with the actors in their strike as well. Whichever way you slice it, Americans were on the side of labor over Labor Day weekend.
Internationally, we got our first glimpse at what a celebless festival and awards season could look like. Spoiler: The vibes were off! Directors and actors who'd gotten waivers to attend spoke out in support of the strikes, but never forget: This pigeon is a scab.
Believe it or not, there was more going on in the news besides union-busting birds. Here's everything else you need to know in our strike recap: Labor Day edition.
SAG-AFTRA Extends Health Plan
On August 30, Deadline reported that the trustees of the SAG-AFTRA health plan unanimously decided to extend coverage due to the strike. For those who would have lost coverage on October 1, that date was pushed forward a quarter. "This will come as a great relief to our members," SAG-AFTRA president Fran Drescher said. "I think it's important that we never forget that we are in a contract negotiation with the AMPTP and under no circumstances should the health and well-being of members and their families ever be weaponized against them because of this strike. The AMPTP is long overdue to return to the negotiating table with a fresh perspective on their integral relationship with SAG-AFTRA members. The ball is in their court to do the right thing."
"It's not looting if it was your fucking money to start with."
There was a Dungeons & Dragons–themed picket at Universal Studios on August 30. Dimension 20 DM Brennan Lee Mulligan (who has spoken eloquently radical politics while roleplaying as a halfling postal worker) led protesters in a campaign in which picketers slew the dreaded AMPTiamat. Chants of "Loot! Loot! Loot!" were silenced with Mulligan's statement that "It's not looting if it was your fucking money to start with."
David Fincher "Sees Both Sides"
At the Venice Film Festival, directors took differing approaches to addressing the joint Hollywood strike; for example, judges Damien Chazelle, Martin McDonagh, and Laura Poitras wore shirts in support of the WGA to their first press conference. Meanwhile, David Fincher tried to both-sides the strike, saying, "It's very sad for me. I can understand both sides. All we can do is encourage people to talk." This ignores the fact that there is one side refusing to talk, not both. I'm a Virgo's Boots Riley called out Fincher's "confused take on the strike" as well as the distrustful outlook on mankind put forward by his serial killer-heavy creative output. Hard to build solidarity with someone you worry is a murderer.
Adam Driver … Does Not
Adam Driver took yet a third strat on how to talk about the strike at Venice. Speaking on the interim agreement that allowed him to do press for Ferrari, Driver said, "Why is it that a smaller distribution company like Neon and STX can meet the dream demands of what SAG is asking for — this is pre-negotiations, the dream version of SAG's wishlist — but a big company like Netflix and Amazon can't?"
Someone in the DGA Doesn't Like Multihyphenates
Speaking of Boots Riley, an email written by "Linda Montanti, chair of the [Directors] guild's Western AD/UPM Council" (per Deadline), circulated amongst the DGA, urging members not to elect ten writer-directors to the board. Among those negged were Boots Riley, Sian Heder, Justine Bateman, Paul Scheer, and Craig Mazin. The email said these multihyphenates were "primarily writers" and from "fringe groups" within the DGA. "The DGA in no way condones the creation or circulation of the 'do not elect' list that was circulated to a small group of delegates at our recent Convention. The DGA was not made aware of the list until after the convention," a DGA spokesman told Variety.
VFX and Video Games
VFX crews at Walt Disney Studios have filed with the National Labor Relations Board to unionize. They join Marvel VFX workers, who are currently holding union elections.
And SAG-AFTRA may be picketing on another front soon. The board unanimously agreed to send an authorization vote to members regarding a potential strike against video-game developers. "Here we go again! Now our Interactive (Video Game) Agreement is at a stalemate too," SAG president Fran Drescher said in a statement. "Once again we are facing employer greed and disrespect. Once again artificial intelligence is putting our members in jeopardy of reducing their opportunity to work. And once again, SAG-AFTRA is standing up to tyranny on behalf of its members." Many AMPTP member companies also have video-game divisions.
Fighting for Your Marriage in the Comments
This is so dumb, but too funny not to share: Someone is being a silly little goose in the Deadline comments, and Edith! writer Travis Helwig noticed. AMPTP, end this strike so this man's writer wife stops playing Hades! The laser noises (or whatever) are like 9/11 for his ears!
Do you have a story tip or interesting writers' strike update to share? Drop us a line at tips@vulture.com.