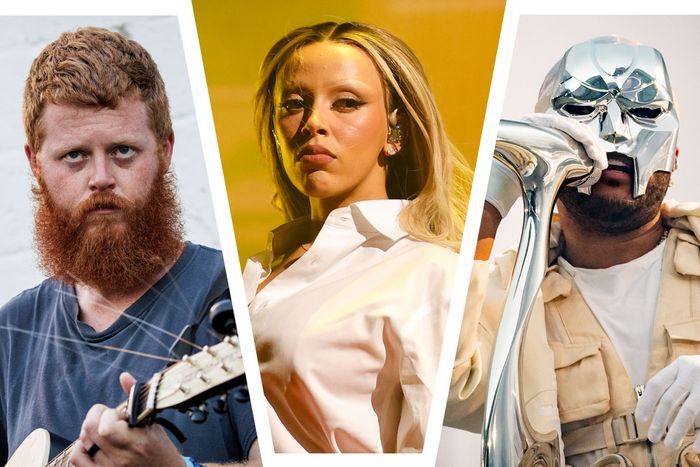 Photo-Illustration: Vulture. Photos: Getty Images
Doja Cat's "Paint the Town Red" hit No. 1 on the Billboard "Hot 100" last week, making it the first rap song to rise to the top spot in more than a year. Oliver Anthony's "Rich Men North of Richmond" and Jason Aldean's "Try That in a Small Town" reached the top spot this summer on a wave of conservative activism. Earlier this year, a remix of an old song by the Weeknd, "Die for You," peaked because it was popular on TikTok. "At one moment, it's country, then it's a joke TikTok song; things are popping in and out of the chart so fast, it's hard to keep track of what people are actually listening to," says Charlie Harding, host of Switched on Pop.
The "Hot 100" was created in 1958 to rank the best-performing songs in the U.S., and these days, that means aggregating music consumption across purchases, streaming, radio, and some social platforms. But increasingly, those methods of measurement can be gamed by artists, fandoms, and even political actors, and the results can feel like cheating. Subscribe below and listen to the full episode of Into It to hear how the "Hot 100" measures what it measures, whether it's still a reliable barometer of pop music, and how different fandoms manipulate the mechanics of the chart to reward their artists.