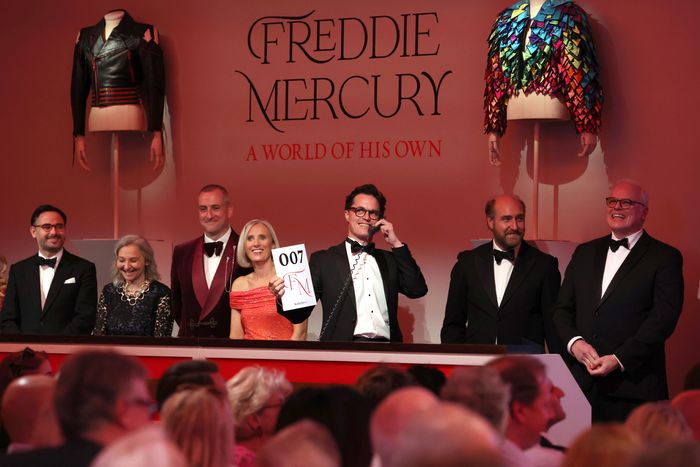 Photo: Tristan Fewings/Getty Images for Sotheby's
Freddie Mercury: A World of His Own began in surreal fashion: with Sotheby's staff members re-creating the iconic "We Will Rock You" rhythm by slamming the desks in front of them.
We're used to seeing this at football games, professional wrestling matches, and rowdy weddings, so it was an odd sight watching auctioneers — in sparkly gowns of various tawdry hues and tuxedos that ranged from boringly standard to maroon-velvet double-breasted — behaving like soccer hooligans dressed as Eurovision representatives.
Sotheby's in London had spent the month leading up to this moment turning its entire New Bond St. location into a kind of Freddie Mercury museum, showing off an inventory of the late singer's furniture, art, jewelry, books, original lyrics, and stage costumes, along with a very unique mustache comb and enough ashtrays to supply all future Olsen twin weddings. The exhibit received a record 140,000 attendees, with Queen devotees flying in from all over the world; on the day I attended, one was wearing a replica of Freddie's famous cat vest. But the event was also a fairly obvious preamble to help sell off each prized possession to the highest bidder.
By the time auction week rolled around, most of the hardcore Queen fans had disappeared except for a man wearing a ribbed white tank top and a tidy mustache. He looked like the front man for a Queen cover band. Turns out he was. He told me his name was Philip Copping, the lead singer of Supersonic Queen, a group that had performed for the Sotheby's staff earlier in the year and was helping get the message out about the auction to the Queen community. Copping had a few lots he was hoping to acquire, but he had reserved a paltry (by black-tie Sotheby's event standards) of £8,000–£9,000. "I have a horrible feeling I'm out of my league," he said. "Now I'm just here for the experience."
The first lot was the iconic front door of Garden Lodge, Freddie's London home, where fans used to scrawl tributes. The low estimate of around $19,000 was quickly met, with most of the action centering between Catherine and Henry, two Sotheby's auctioneers representing anonymous bidders — hopefully the Victoria and Albert Museum but likely just some Russian oligarchs. Unfortunately, my dream of a movie-script moment never materialized. There weren't two men with paddles loudly fighting back and forth over an item. No one stood up and triumphantly said, "$1 MILLION!," showing everyone they really mean business. It was just us patiently waiting for Catherine to make a bid, and then Henry, and then Catherine again. The battle for the green door lasted about 20 minutes, and the lot eventually sold for $514.823.
The rest of the early lots were of fancy furniture — a Tiffany lamp, a Lalique vase, a Fabergé clock — and paintings — a Dalí, a Chagall, a Matisse. A number of these items went to a woman in the front row wearing a straw hat. Later, I caught up with attorney Andrew Reid, who had purchased a Cartier onyx-and-diamond ring that Elton John once gifted Freddie. I asked him why he bid on it: "It's two of the most famous people in the world," he said, sounding a bit like a mercenary. He then added that he only attended the auction to buy the ring for his teenage daughter. I asked her what she would do with the ring.
"I'll let my father take care of it."
"She'll sell it one day and buy a house," replied Andrew, before plugging his book The Art of the Impossible about how he started the Brexit Party with Nigel Farage.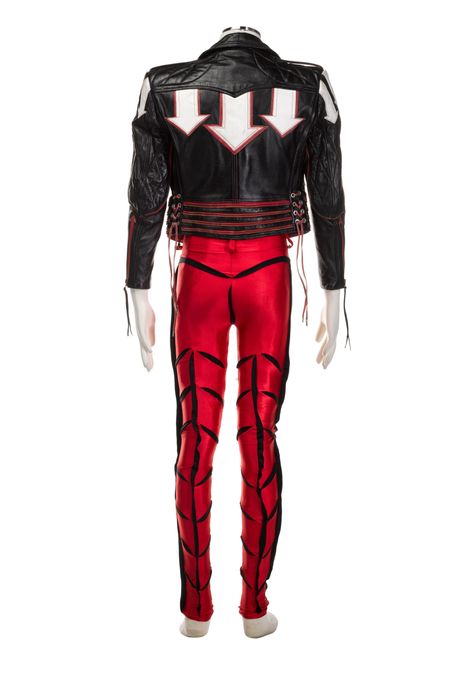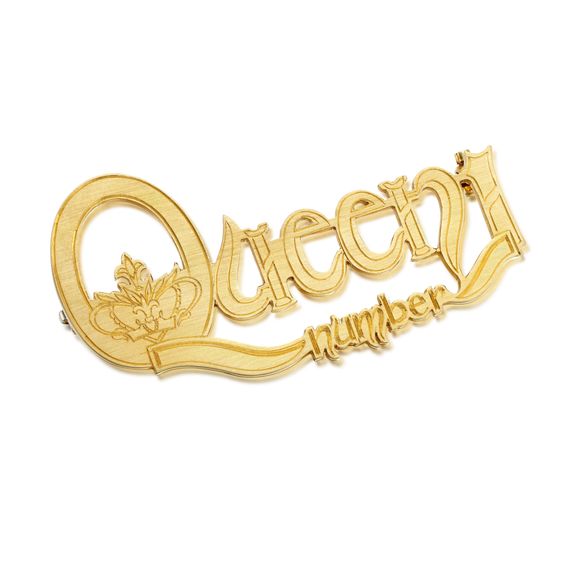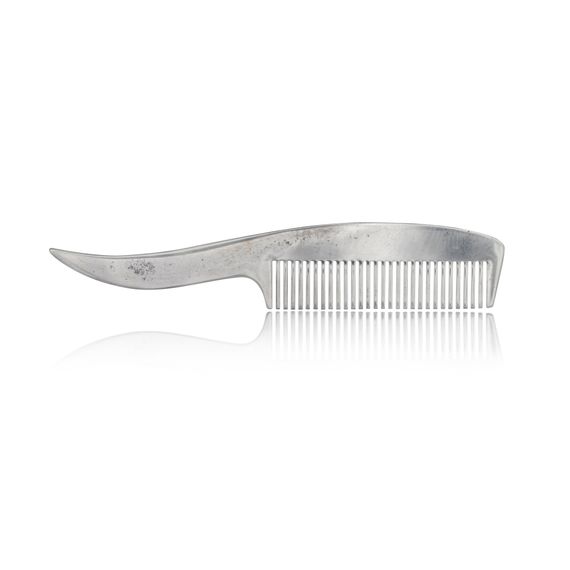 Unsurprisingly, most of the big Queen fans in the room were disappointed the best items went for far more than their estimates, like a silver bracelet Freddie wore in the "Bohemian Rhapsody" video, which set a record for jewelry belonging to a rock star at $881,717 — 100 times its estimate. Ceasar Bustamante, a Queen collector, had flown all the way from Miami just for the auction and had even set aside $100,000 to purchase either Freddie's jukebox (complete with records!) or the piano he used to write "Bohemian Rhapsody." The jukebox went for $512,984 and the piano $2,198,927. Though Bustamante told his partner back home that they could afford only a key or a pedal, he was still having a great time. "I love auctions," he said. "I'm terrible with money."
Aside from the piano and draft lyrics for "Bohemian Rhapsody" — which went for $1.7 million — there were no other eye-watering sums of money, but nearly every item sold was enough to buy a house in a modest American suburb. Draft lyrics for "Killer Queen" were guaranteed to blow your mind at $352,687; "Somebody to Love" found somebody to bid $304,593.
Then there was Freddie's iconic crown and royal cape, which went for $801,560. The purchaser, Brazilian businessman Rafael Reisman, told reporters that he would have paid more for the iconic piece. (Reisman bought four other lots and estimated he spent about £1 million on all five, all of them clothing from stage shows and music videos.) His company, Blast Entertainment, creates museum exhibitions like the one Sotheby's put on for this auction, and as he spoke of creating his own Queen exhibition that would be "immersive and interactive," my mind immediately went to a proliferation of Van Gogh Experience–esque pop-ups all around the world.
It was admittedly thrilling to have Reisman in the room, giving the mini-story of each auction item a bit of closure. We knew where his things were going and what they will be used for. Most of the other lots, though — we had no clue. Will the brooches and bowls and gorgeous boxes be packed up and shipped off to Freddie's old lovers? A rival? A pharmaceutical billionaire who watched Bohemian Rhapsody so many times she forgot Freddie was gay?
Meanwhile, Becca Robbins, who wore a replica of Freddie's famous arrow jacket, was shut out of everything she bid on, including an Erté painting and the arrow jacket itself. "I owned it for a nanosecond," she said, "and that's enough."