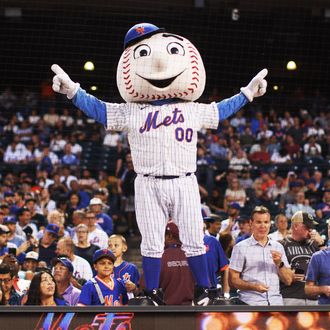 Photo: Rob Tringali/MLB Photos via Getty Images
Live sports is coming to Max in a big way — and soon. The Warner Bros. Discovery–owned streamer will launch a Bleacher Report–branded add-on tier on October 4, giving cord-cutting subscribers access to simulcasts of all of the 300 annual live NBA, NHL, and NCAA game telecasts by WBD cable networks TBS, TNT, and TruTV. The new package will be available at no extra charge to all Max subscribers through the end of February, but afterward — just in time for March Madness — the tier will cost an extra $9.99 per month. Along with next week's debut of CNN on Max, the move is part of a bigger effort by WBD to recreate its bundle of cable channels on streaming.
Today's announcement has been telegraphed for some time. Company execs said months ago that they planned to bring sports to Max and, in August, CNBC's Alex Sherman pretty much outlined WBD's entire strategy for rolling out its offering, right down to the Bleacher Report branding and the timing designed to coincide with next month's coverage of baseball's National League division series. The five-month free-trial period is a bit unusual for a huge company like Warner Bros. Discovery, particularly given its oft-discussed need to raise revenue and pare down debt. But not unlike the planned "beta" launch of CNN kicking off next week, the strategy will let the so-called Bleacher Reports Sports Add-On Tier roll out with more room for mistakes (like glitchy streams), while also giving WBD time to talk to its cable affiliates on this very big change. Cable operators pay for content exclusivity, and all the live sports on three big networks will now be available without a cable subscription.
That's not unprecedented, of course: Max includes access to HBO, which once upon a time was also only available via cable. What's more, unlike Peacock — which has been shifting big sports from NBCUniversal's cable and broadcast platforms to streaming and not charging consumers more — WBD will be charging a relatively hefty sum to get access to cable sports on streaming. That will likely be a welcome sign to cable operators, since it gives current cable customers less incentive to cancel than if these sports were streaming free on Max.
In terms of specific offerings, Bleacher Report on Max will include more than 60 NHL games, about 65 NBA games (50 of which will be offered during the free-trial period), the NCAA Final Four (as well as coverage of the full tournament), the NBA playoffs, and the U.S. Men's National Soccer Team and U.S. Women's National Soccer Team matches. "We want to be everywhere sports fans are, and our unparalleled offering of leading sports, combined with the power of the Bleacher Report brand and content, including the unique way B/R engages with young sports fans, all delivered through the new Max platform, will enable us to broaden our audience and delight new fans," WBD Sports CEO Luis Silberwasser said.