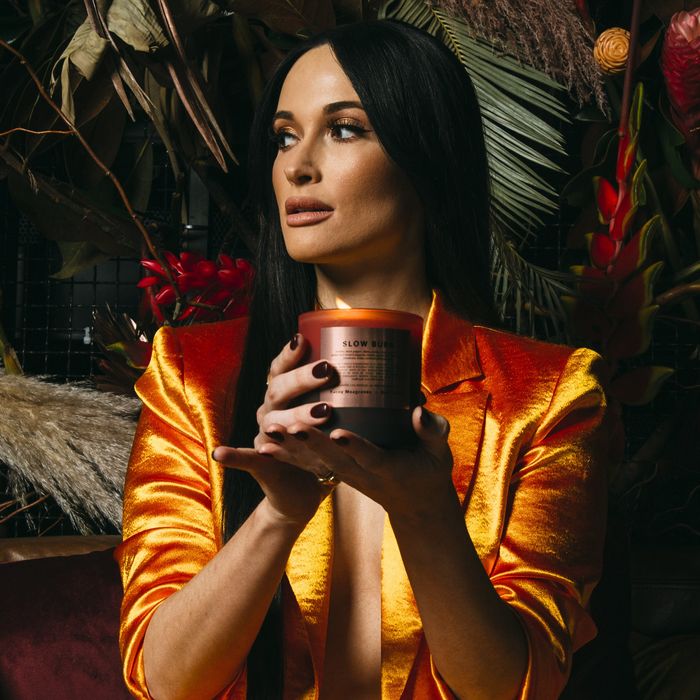 When I was 13, I used my babysitting money to buy a pink, rhinestone-studded bottle of Britney Spears's Fantasy at my local mall. With notes of orchid, musk, and cupcake, it smelled like how a Britney video felt, and thus how I wanted to smell — sickly sweet and chastely erotic. It became my signature scent. But Spears wasn't the only pop star to sell a fragrance popular with millennial teens: J.Lo, Lady Gaga, Usher, Beyoncé, Gwen Stefani, Jessica Simpson, Sarah Jessica Parker, and even Derek Jeter all released successful fragrances between the years of 2002 and 2012.
If the mid-aughts were the era of the celebrity fragrance, however, 2020 has seen the rise of a new branded scent: the celebrity candle, which is poised to overtake perfume as the go-to business venture for A-listers hoping to make it into a gift guide.
Arguably kicked off in January with Gwyneth Paltrow's candle that, she claims, smells like her vagina, the celebrity candle craze can be considered a cozier, trendier offshoot of the celebrity fragrance market. With everyone stuck inside their houses for months on end, 2020 has been a year for hygge and shelfies. Lighting a trendy candle endorsed by your favorite artist and then posting about it on Instagram makes you feel like you're staying in by choice, rather than to avoid spreading a deadly virus.
But, like celebrity culture itself, the celebrity candle market is fickle. They can sell out quickly — especially when they're limited drops tied to album releases. Hayley Williams's Sanctuary candle, for example, is no longer listed on the Apotheke website, Kacey Musgraves's Slow Burn is on backorder at Boy Smells, and Taylor Swift's sold-out folklore candle is selling for upward of $100 on eBay. (You can still order Slow Burn from Musgraves merch site, though, while Williams' site takes you to a dead link.)
As a sucker for both candles and limited-edition merch, I've gotten my hands on an embarrassing number of fancy celebrity candles this year. But my apartment's fire hazard is your gain, as I will take you through the weird and growing world of celebrity candles, including what they smell like and who to buy them for.