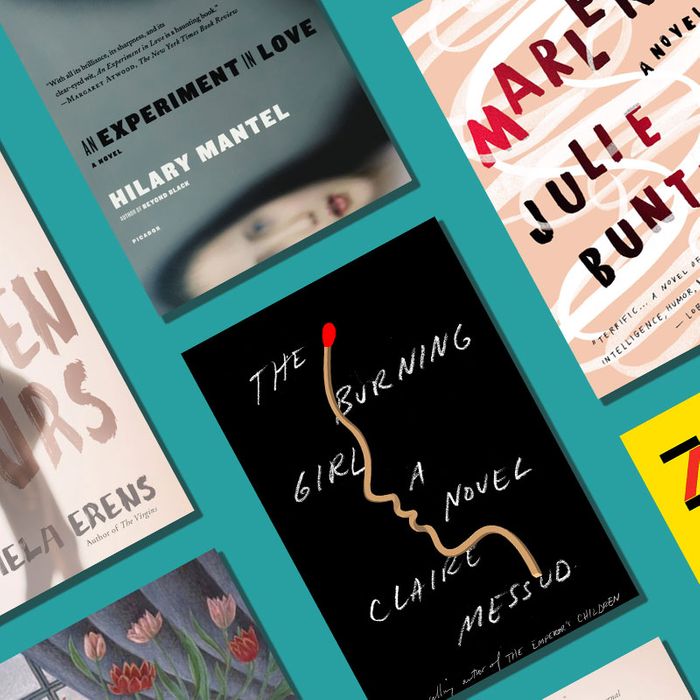 In her volcanically successful tetralogy, the Neapolitan Novels, about two young girls growing up in post–World War II Naples, Elena Ferrante writes, "We were twelve years old, but we walked along the hot streets of the neighborhood, amid the dust and flies that the occasional old trucks stirred up as they passed, like two old ladies taking the measure of lives of disappointment, clinging tightly to each other. No one understood us, only we two — I thought — understood one another." What Elena and Lila experience is the basis of deep friendships everywhere: the conviction that no one else in the world could possibly feel such profound, intoxicating magnetism. That Platonic kind of love is also the nesting ground for our first (and sometimes final) jealousies, power struggles, insecurities, and heartbreaks.
Ferrnate's version of the universal story premiered on the small screen yesterday, as HBO bestowed the prestige treatment on My Brilliant Friend, the first book in her series. But there are so many other beautifully told variations on that narrative just waiting to be read (and maybe adapted?). The seven novels below — in ascending order of greatness — are all written by women and unique inside their claustrophobic worlds, each tackling the question of how (and why) two young women cleave together and what forces crack them apart.
Long before Mantel chronicled Anne Boleyn's long waltz to the guillotine in her iconic Wolf Hall series, she wrote this smart, slim novel about a trio of impoverished girls who first meet as young children and matriculate from a North England convent school. Moving together to the lonely dormitories of a London university in the upswing of the late 1960s, Carmel, Karina, and Julianne face the "Sophies" — city girls with more money, more taste, and more men. While the girls are implicitly encouraged to achieve without overachieving, they dance hesitantly around the sexual revolution that's beginning to upend the roles into which they thought they were born.
Lore and Franckline's relationship lasts only the titular 11 hours: Lore labors and delivers her baby, without a partner, in a New York City hospital; and Franckline, the maternity nurse, moves from enemy to confidant. Franckline brings with her the traumas of earlier deliveries ("her body once birthed a child, and ever since then it has ached to be a shelter again") and worries over her own second-trimester pregnancy. Lore resolutely clings to her "multipage, many-bulleted" birth plan, but over the hours, as the two women face the agonies of childbirth and uprooted memories, they forge an unimaginable friendship. Eleven Hours is a must-read for anyone fascinated by the light-speed transformation that women undergo from labor to delivery.
A truly perfect reflection on the acidic exhaustion that can accompany caretaking, Garner's novella is a taut study in grinding disillusionment. When Nicola shows up at her good friend Helen's door, her body riddled with cancer, Helen expects to end the three-week visit feeling somewhat saintly. Instead, melting under the burden of Nicola's demands — and a highly questionable New Age-y treatment — Helen herself comes undone, and the bond breaks at the moment it's truly tested. The novel is almost unbearably candid about the ugliness of vanity.
Most of Messud's novels — The Emperor's Children, When the World Was Steady, and The Woman Upstairs (of "unlikable character" fame) — are dissections of female relationships. But her most recent, The Burning Girl, zooms in on the moment our friendships are their most tender and volatile: when girls are becoming women and taking tentative first steps toward their fates. "I can't remember a time when I didn't know her," 12-year-old narrator Julia says of her best friend, the "umbilically linked" Cassie. The girls' interests and adventures align perfectly until Cassie's mother brings home a new boyfriend, a moralistic doctor — and Messud turns the classic "girl victim" narrative on its head. Some would argue that this isn't Messud's most successful novel, but it feels like her most honest.
Tracey and the unnamed narrator are the only little girls of color in their local dance class, and only one of them has real talent. Allies at first glance, they bond over Fred Rogers films and the socioeconomic in-betweenness of their lives in a working-class London neighborhood. As adults, one girl escapes, becoming the personal assistant to a Madonna-like celebrity, for whom she tirelessly "scheduled abortions, hired dog walkers, ordered flowers, wrote Mother's Day cards, applied creams, administered injections, squeezed spots." The other girl remains stuck — in time and in place. Neither is certain if she's the lucky one.
Morrison's sophomore novel cracked wide open the idea of what a "woman's novel" is, with its complex array of dynamic women and its startling conception of how friendships deteriorate and rot. Sula and Nel are bosom friends, accomplices. But when a prank ends in the death of another child, their evolving young psyches can't metabolize their self-induced trauma, and the girls head down the divergent paths their mothers have laid out for them — Nel toward a conventional marriage, and Sula to an ill-fated independence. This novel is a classic of the genre and an absolute must-read.
We know from the first pages of this strikingly Zeitgeist-y work that Marlena will drown within a year. We also know that Cat, who once shared a lawn with Marlena in their rundown rural Michigan town, will still obsess, well into adulthood, over that dizzying year — the booze, the pills, Marlena's father's meth operation. Cat is drawn to Marlena's seeming worldliness, her ease with the adult world and its alluring dangers. Until, of course, Marlena ends up dead. "We were basically statistics," Cat explains, but she doesn't mean it. They were real girls. Buntin's debut is a virtually flawless rumination on the state of childhood today.