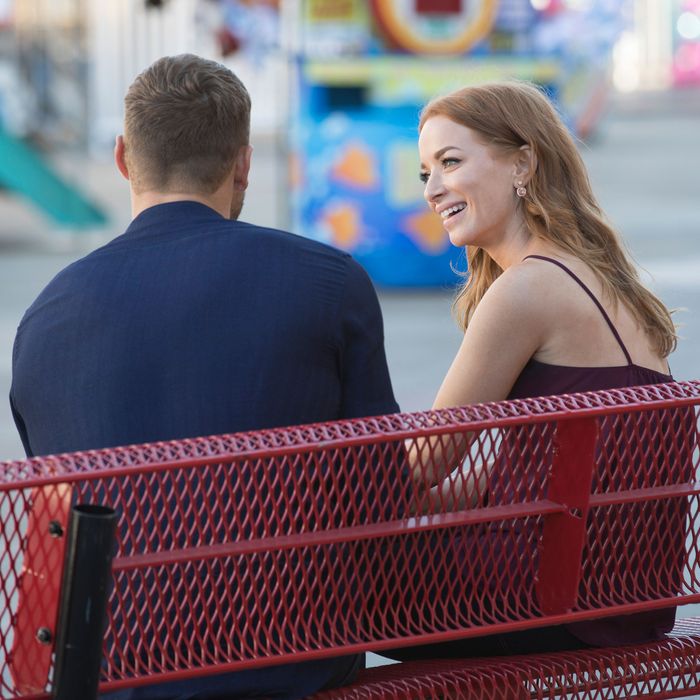 With a combined 37 seasons of Bachelor and Bachelorette resulting in an alarmingly low success rate, most of the drama we're subjected to these days comes in the form of fame-hungry scammers, secret racists, or some quintessentially petty contestants bickering over "the right reasons" for being in the franchise. However, as this week's Bachelor episode reminded us, sometimes a contestant just gets up and … leaves for good, under totally unexpected circumstances. Elyse, a 31-year-old makeup artist competing for Colton Underwood's affection, decided to bid adieu to Underwood and Thailand when she realized the show's very specific and clearly laid-out process for falling in love just wasn't for her, sending Underwood into a spiral that made him question how soon a contestant would reject him again. It was hard to watch, but at least Elyse's rationale for leaving was thoughtful and sincere.
Beginning a few seasons into both shows — when the amount of competing contestants saw a vast uptick — it began to get increasingly common for someone to self-eliminate, whether it was for a reason like Elyse's or for far more convoluted, or just plain shitty, rationales. Let's take a trip down reality-TV memory lane and recap when, and why, all those departures happened.
Frank Neuschaefer (The Bachelorette, Season 6)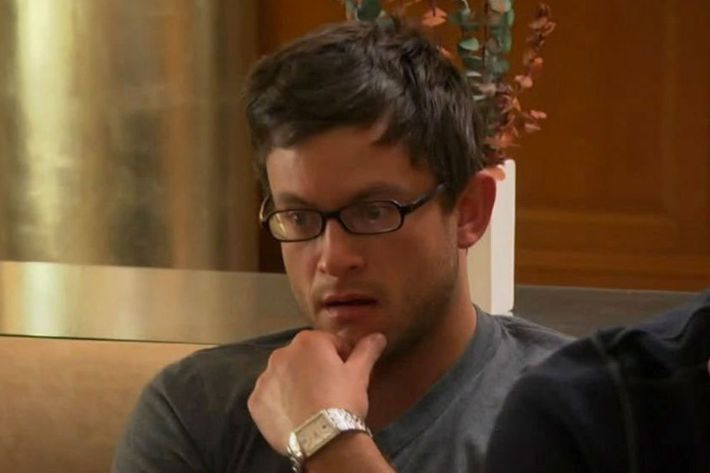 Leaving a depressed Ali Fedotowsky to sob by herself in Tahiti, Neuschaefer admitted in the penultimate episode that he was still in love with his ex-girlfriend, and thus couldn't in good conscience remain on the show. And not only that, but before he left for Tahiti, he stopped in Chicago to rekindle things with his ex for good — a meeting that The Bachelor camera crew filmed in its entirety. "The second I saw her, all the old feelings kinda came rushing back. Ali, I'm sorry," Neuschaefer explained when the confrontation happened, with Fedotowsky responding, "You're the biggest jerk I've ever known."
Bentley Williams (The Bachelorette, Season 7)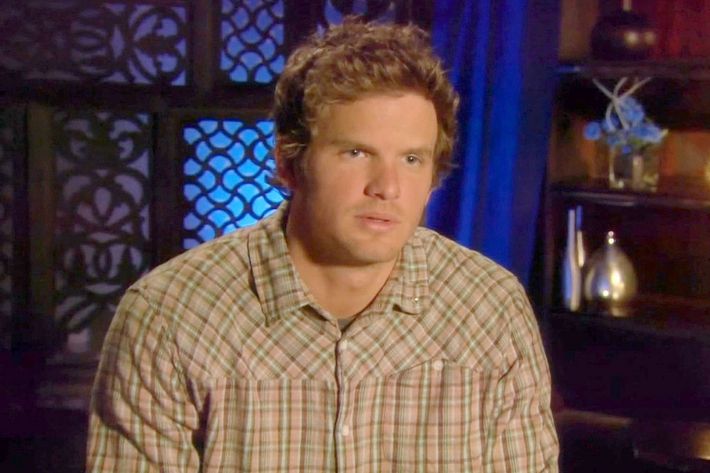 Often considered to be the biggest villain in Bachelor history, Williams strung Ashley Hebert along until he quit the show in the third week, saying in confessional interviews that she's an "ugly duckling" and he'd rather "swim in pee" than marry her, angry that Emily Maynard wasn't chosen as the Bachelorette. When Hebert confronted him about his comments, Williams promptly walked out, saying he had to care for his infant daughter. "The guys know I'm a front-runner, but none of them have any idea that I don't care about Ashley. I had the opportunity and I played everyone," he said before leaving. "Ashley is not the girl I'm smitten by, but definitely the type of girl I'd hook up with now and then."
Bryden Vukasin (The Bachelorette, Season 9)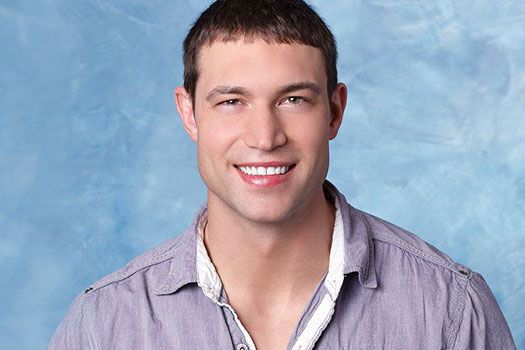 Vukasin left about halfway through Desiree Hartsock's season when he realized, after a whirlwind trip to Germany, that he considered her more of a friend than a romantic partner. "I started to hang out with the guys and have more fun with them than actually with her," he later admitted. "It wasn't fair to me to stay around and take her time away if I knew it wasn't gonna work out. A lot of those guys are awesome, awesome individuals and I love them."
Brooks Forester (The Bachelorette, Season 9)
Also occurring during Hartsock's season, Forester — a fan-favorite and front-runner — departed days before the final rose ceremony because he, too, didn't believe he was truly in love with Hartsock. "I realized that when I was away from Des, I wasn't having these moments of anguish," he later explained. "That was a big indicator to me that my feelings weren't there. I made the right decision."
Ronald "Ron" Worrell (The Bachelorette, Season 10)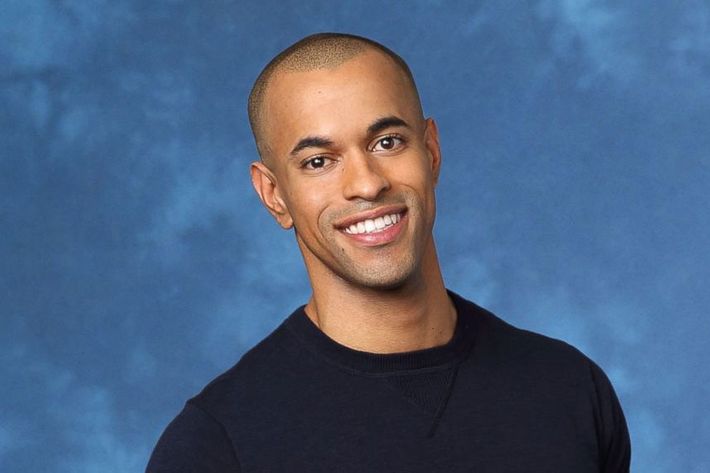 Unfortunate circumstances lead to Worrell's departure, which was due to the unexpected death of a close friend. "He was such a fun guy who definitely would have gotten a rose that week," leading lady Andi Dorfman later said, "but I understood that he had to go home during that difficult time."
Brady Toops (The Bachelorette, Season 11)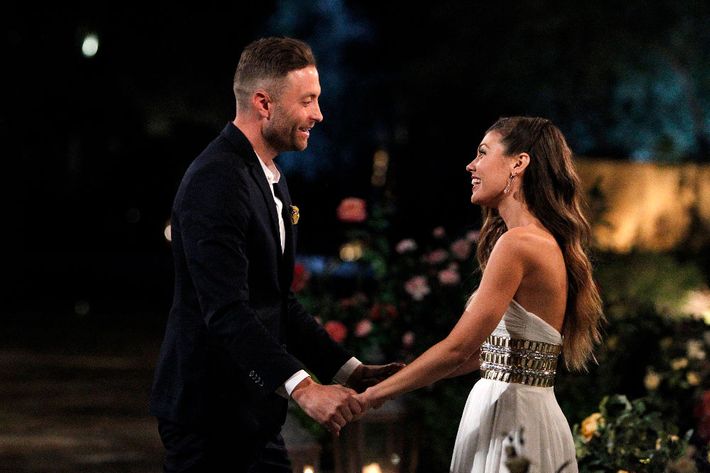 Disappointed that Kaitlyn Bristowe was chosen as the Bachelorette as opposed to Britt Nilsson — in a twist never done before, this Bachelorette premiere featured two women, with the contestants voting who stayed — Toops left the show after the first night in order to pursue Nilsson. The duo actually wound up dating for a few months before splitting up due to, as he put it, "real reasons."
Clay Harbor (The Bachelorette, Season 14)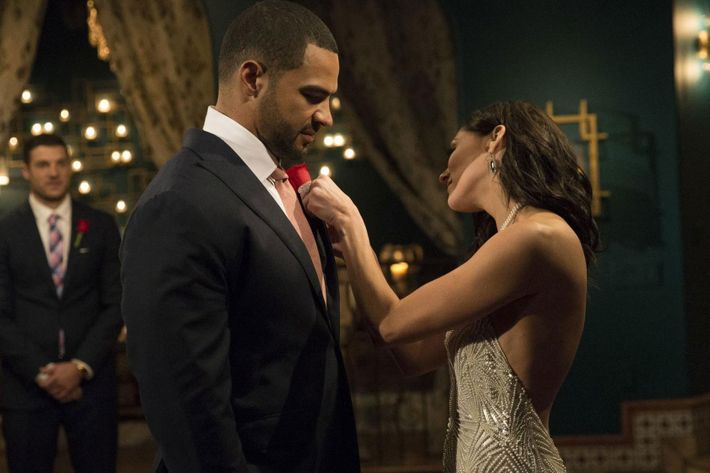 In a twist so amusing you can't help but laugh, Harbor — a professional NFL football player since 2010 — severely injured his wrist while playing flag football with the other contestants on a group date. Requiring surgery, he had no choice but to give up on pursuing Becca Kufrin in order not to jeopardize his football career, which was how he supported his family. "I got hurt playing football on The Bachelorette. That's pretty funny," he admitted in a confessional interview before leaving.
Ali Fedotowsky (The Bachelor, Season 14)
Despite later leading her own Bachelorette season, Fedotowsky was forced to break Jake Pavelka's heart after hometown visits when her advertising agency notified her that if she didn't return to work immediately, she would be fired and replaced. "I don't know if I made the right choice. It's so hard," Fedotowsky said in her limousine immediately afterward. "What did I do? How could I have left him?"
Madison Garton (The Bachelor, Season 15)
Realizing that her feelings for Brad Womack weren't as strong as her fellow contestants', Garton walked out of a rose ceremony and departed in order to increase the chances of everyone else getting a rose. "I would have a really hard time taking a rose from one of these girls," she rationalized to Womack. "I wouldn't feel right tomorrow if I was here and a girl went home, putting everything on the line and putting her heart on the line for you. So, I'd rather go home tonight."
Brittney Schreiner (The Bachelor, Season 16)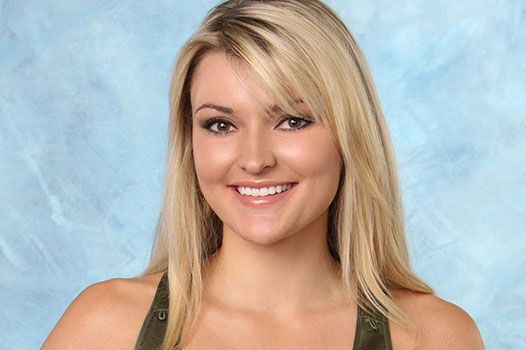 After receiving a one-on-one date card from Ben Flajnik during the show's third week — complete with a gorgeous necklace — Schreiner, realizing there just wasn't a romantic spark between them, opted out of attending the date, packed up, and went home. "Ben is not for me, and I don't think I'm right for Ben," she later explained. "I did some soul-searching, realized relationships were starting to form and that I shouldn't be here."
Katie Levans (The Bachelor, Season 17)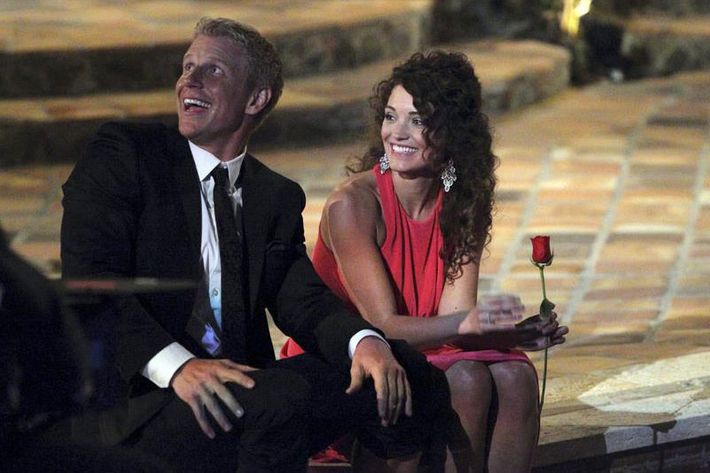 Owing to how "uncomfortable" she was compared to the other women competing for Sean Lowe's heart, Levans left after the second week because of what she described as a fish-out-of-water experience. "I'm a yoga teacher and I'm barefoot and in spandex and sweating with no makeup most days of my life, and there I was in an evening gown and all done up and around all these other girls who those things are very important to," she later admitted. "I felt like I was not acting like myself, and that I would never act like myself in that setting." Still, she believes Lowe is a "genuine" and "nice" guy.
Sharleen Joynt (The Bachelor, Season 18)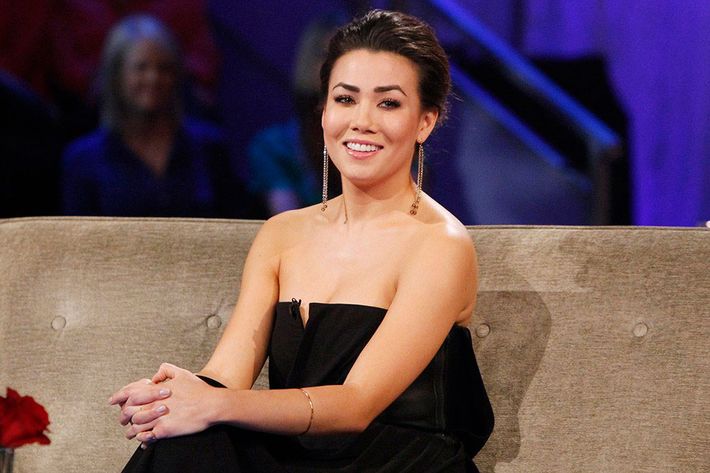 An opera singer oozing so much intellect and class that even Chris Harrison was surprised she wanted to be on the show, Joynt dumped Juan Pablo Galavis after a one-on-one date, realizing that a "mental" connection just wasn't there — much to Galavis's dismay. "The idea of a proposal doesn't seem like something that is possible for me," she said during their breakup. "I don't want to take the spot of someone else who is at that place. I don't want you to think that I've wasted your time." In response, Galavis said she definitely would've made it to hometowns.
Andi Dorfman (The Bachelor, Season 18)
Sick of Galavis's lack of depth and emotion, Dorfman eliminated herself following their Fantasy Suite date when she realized she wasn't ever going to be in love with him. "That's a hard thing for me to realize after all this time," she said, with Galavis's signature phrases "It's okay" and "Uh-huh" peppered throughout their conversation, making her even more pissed. "It shouldn't just be okay. It's not okay … when you say it's okay, it bothers me. That doesn't seem real to me, because you don't really know who I am. I want to die if I have to hear it's okay again, I can't handle it."
Megan Bell (The Bachelor, Season 19)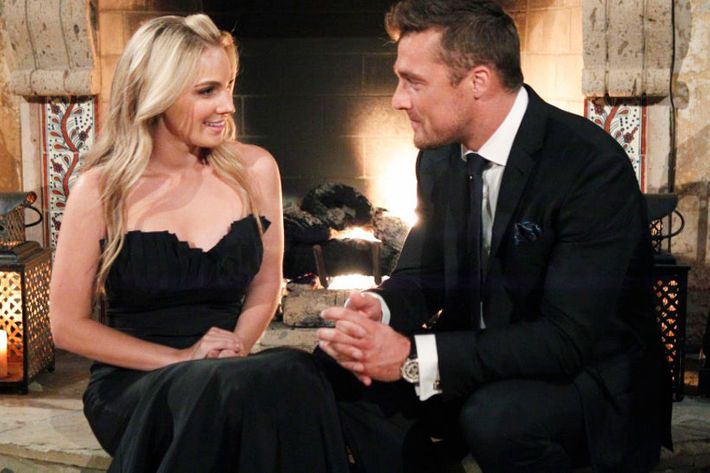 Despite a dreamy one-on-one date involving a helicopter ride over the Grand Canyon, Bell told Chris Soules a few weeks later that the spark naturally fizzled out for her. "Days went by and I was like, 'I'm losing grip on it,'" Bell later explained. "I saw the other relationships with the other girls progressing more, and I was just like, 'I trust Chris and this decision.'"
Lauren "B" Barr (The Bachelor, Season 20)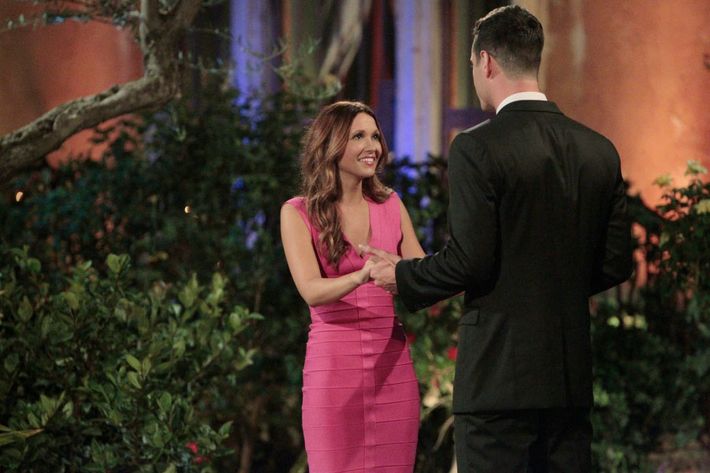 Barr declined Ben Higgins's rose at the second rose ceremony, taking him aside from her fellow contestants to explain that while she believes he's a great guy, the competitive environment wasn't for her. "I'm just a quiet girl from Oklahoma," she said. "It's really hard for me to be here."
Lace Morris (The Bachelor, Season 20)
Liking Higgins but realizing that the timing wasn't right, Morris decided to leave the show in order to better herself and grow as a person. "I'm mad at myself for the way I've acted since I've been here. It's been really rough on me. I have a lot of work to do on myself, and I want to be able to offer you more," she said, through tears, to Higgins. "I feel like going home would be easier to continue to work on myself and better myself. You can't love someone else until you truly love yourself, and I don't know if I truly love myself yet."
Jacqueline Trumbull (The Bachelor, Season 22)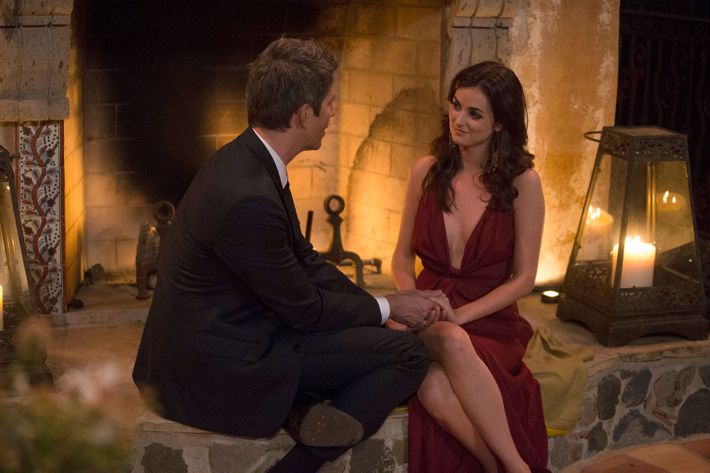 The graduate student, upon realizing that her life plan wouldn't be compatible with Arie Luyendyk Jr.'s dream of starting a family in Arizona as soon as possible — she had six years of schooling left in New York — initiated the breakup out of respect to the other contestants who could provide such a thing. "There have been these swirling doubts since then, and I'm worried I'm going to end up in Scottsdale with you, married wondering how did we get here, because we didn't have the base or foundation," she explained while making out with Luyendyk Jr. one last time. "I just know there are women here who are completely confident, and I don't know how to stay when that's the case."
Elyse Dehlbom (The Bachelor, Season 23)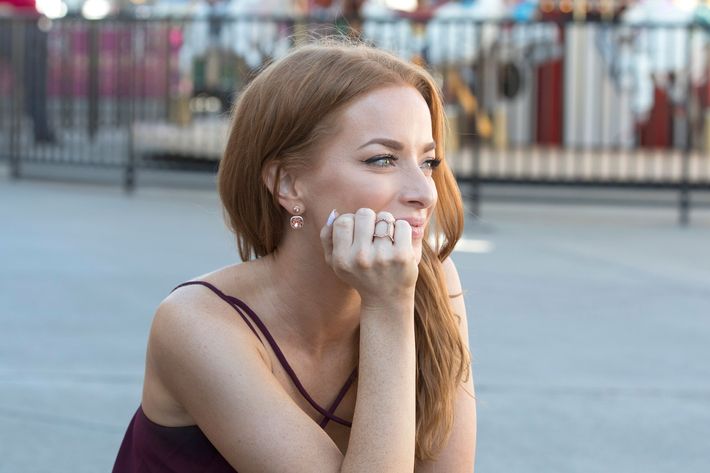 Upset that the franchise's formulaic structure wasn't giving her more alone time with Colton Underwood, Dehlbom left before the Thailand rose ceremony occurred due to her belief that the duo was being held back thanks to, well, all the other contestants competing for his affection. "I want to know all the silly, stupid things about you and how we are together. And I can't call Chris Harrison and say, 'I want every one-on-one for the next year.' I want the time and attention that a relationship deserves," she said. "I literally can't accept a proposal after a few months of sharing your time and attention with other people. I can't do it."
Heather Martin (The Bachelor, Season 23)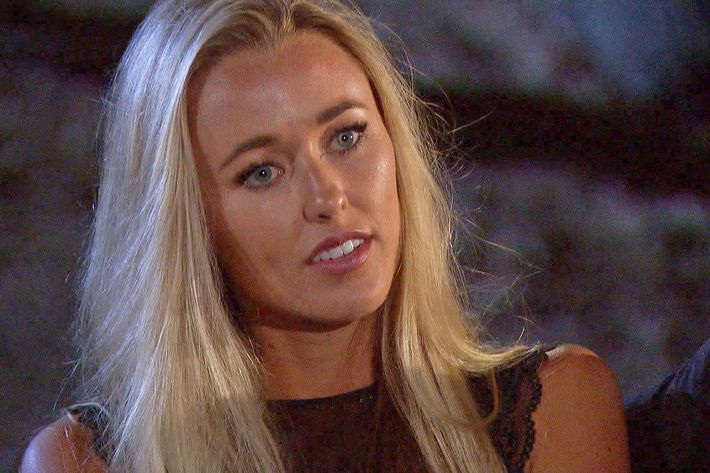 In a rather abrupt exit, Martin — who only just lost her kissing virginity —decided to depart Underwood's season in the episode prior to hometowns, admitting she couldn't in good faith introduce him to her family if she wasn't 100 percent certain they were a perfect match. "You're something so special," she explained. "But right now, I just don't think it's fair to you."
Sydney Lotuaco (The Bachelor, Season 23)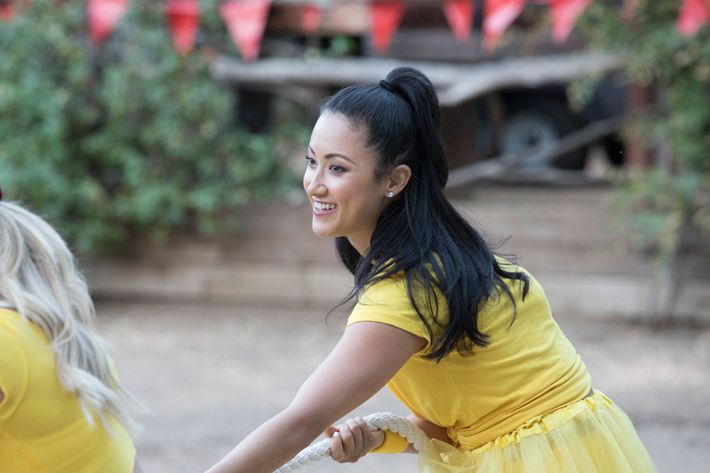 Lotuaco, a professional NBA dancer who quit her job to compete on the show, ended up eliminating herself when she realized Underwood was only interested in pursuing, uh, a certain type of woman that wasn't her. "With the choices you've been making, you're taking a lot of easier choices with the people you're pursuing. If that's what you're looking for, great, do that, go after that," she told Underwood, also expressing annoyance he wasn't taking more initiative to spend one-on-one time with her. "There are some very wonderful people in that group. Find them. Figure out who they are. Don't be distracted by shiny things."
Cassie Randolph (The Bachelor, Season 23)
In an unprecedented move for the franchise, Underwood professed his total, unflinching romantic commitment to Randolph during the evening portion of their "fantasy suites" date, so much so he was prepared to send the remaining two contestants home and end the show early. Too bad Randolph didn't feel the same, which spurred a brutal, very long break-up scene that resulted in Randolph's departure and Underwood jumping the long-teased fence. "I don't want to see you leave here without you leaving what you came here for," she said, in part, during their break-up. "I want you to have what you want too, you know? I love you so much. But I couldn't, after today, I'm not in love. You know what I mean?" With Randolph's self-elimination, Underwood officially became the most-dumped lead in the franchise's history, for both The Bachelor and Bachelorette.