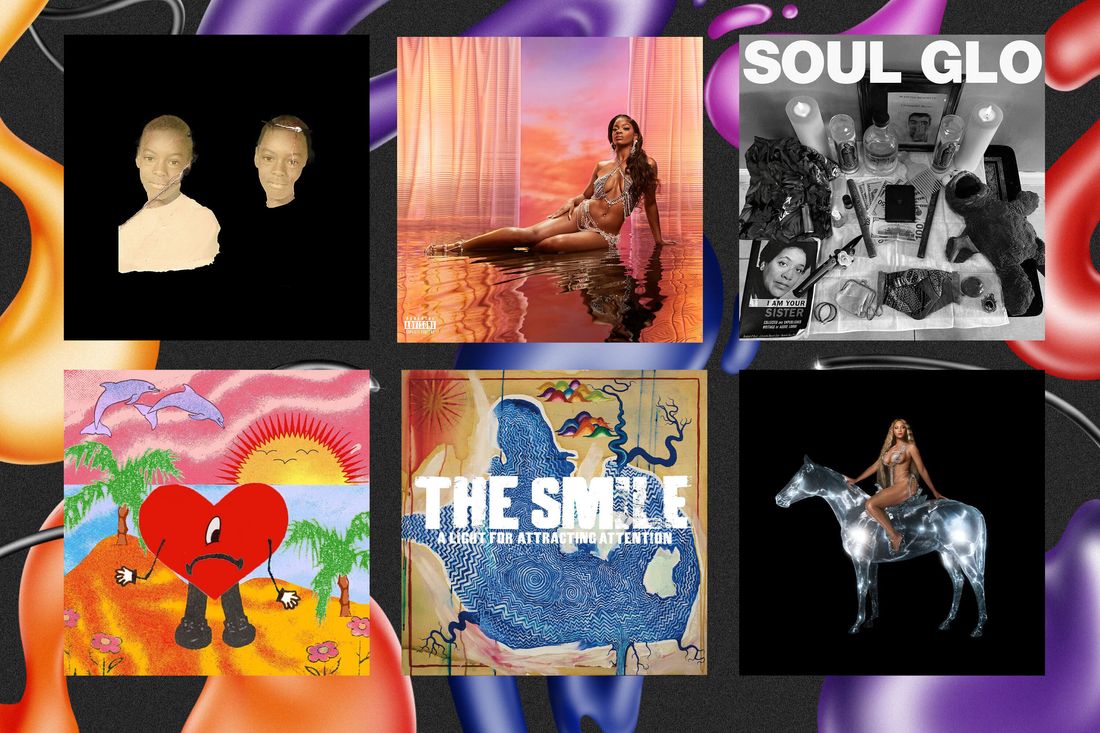 Photo-Illustration: Rowena Lloyd and Susanna Hayward; Photos: Courtesy of the Labels
2022 was a rough year. Too many lives were lost. Too much cultural progress was erased. Divisiveness reigned. The music released in this climate struggled to grapple with constricting times. Harry Styles sang about the comforts of home. Kendrick Lamar got into self-help books. The question of how to find peace hung heavily over the most impactful records, from Cali rapper Vince Staples's dream of his incarcerated friends coming home in "Aye! (Free the Homies)" to the radiant, defiant joy and self-love in releases from Ari Lennox and Sudan Archives. Here's a survey of the best albums that pushed the cultural dial this year.
10.

Meshuggah, Immutable
Easing off the envelope-pushing, polyrhythmic chaos of 2002's Nothing and 2008's obZen, the veteran Swedish metal quartet Meshuggah settled into a sturdier sound across its ninth album, in which "Ligature Marks" and "They Move Below" find fun ways to challenge and disorient the listener, by turns serving punishingly straightforward groove-metal and sludgy psychedelia. The virtuosity's still there; drummer Tomas Haake's a titan, and figuring out his time signatures will keep you just as busy as piecing together the real-world subjects of his and rhythm guitarist Mårten Hagström's ominous lyrics. The fearful "The Abysmal Eye" warns of a coming cataclysm in almost Biblical terms: "This is our omega / Factitious nemesis / The great dismantler / Of our dominion." Delightfully, it turns out to be a spiel from Haake on AI.
9.

Sudan Archives, Natural Brown Prom Queen
"NBPQ (Topless)," off the funk-soul polymath Sudan Archives's sophomore album, is a thought bubble in which the artist born Brittney Parks wonders aloud why the spoils of the music biz can't be hers: "Sometimes I think that if I was light-skinned / Then I would get into all the parties / Win all the Grammys, make the boys happy." Prom Queen sees the singer-songwriter and self-taught violinist (as well as producer and arranger) steeling herself for both injustice and exhausting behavior, listing off all the friends she can send over to smack you in the combative "Ciara" and begging an anime-loving boyfriend to turn off Initial D and give up the D during the sultry "Homesick (Gorgeous and Arrogant)." Natural Brown Prom Queen is a playful tour of Parks's vast talents, a vision of hip-hop soul with a global and historical purview, a celebration of uniqueness thriving despite cultural rot.
8.

Nilüfer Yanya, PAINLESS
London-born singer-songwriter Nilüfer Yanya's music stretches comfortably across genres in a manner reminiscent of the wily mid-'80s stretch when R&B singers, New Wave bands, and pop stars shared both radio space and aesthetic flourishes as well as that point in the aughts when indie-rock artists discovered dance music. On Yanya's sophomore album, feathery R&B vocals, tasteful guitar figures, and synth-pop electronics fuse into exciting shapes. The breathy "trouble" bubbles and froths like water; the opener "the dealer" has a palpable Stone Roses swagger. The writing is cerebral, and the grooves are impossibly delicate. The airy acoustic number "company" offers a hushed pep talk: "I can tell you've only just begun / I can tell you feel exhausted / I can tell you're not the only one." Painless feels … therapeutic.
7.

Ari Lennox, age/sex/location
Earlier this year, when singer-songwriter Ari Lennox, a native of Washington, D.C., briefly swore off interviews after a podcast host asked a disrespectful question about her sex life, you got the sense she'd met too many of that sort while moving through male-dominated hip-hop spaces. Lennox's age/sex/location album attempts to convey the feeling of craving comfort and companionship while tiring of the goofs you have to screen to meet a decent guy, all while dealing with people who don't respect your time. On A/S/L, power and softness cohabitate. If Ari asks you to "Stop By" for a while, it's implied you'll be leaving. It's telling that the hookup song is called "Waste My Time" and the meet-cute song is called "Boy Bye." "Queen Space," a duet with Summer Walker, spells this all out for you: "There's something I am sure of / I deserve something purer."
Read Craig Jenkins's review of age/sex/location.
6.

Steve Lacy, Gemini Rights
The second album from singer-songwriter, producer, and guitarist Steve Lacy is a musing on dualities and dichotomies. Gemini Rights takes its name from the twin sign, and twoness is core to its spirit. It's about a breakup, but it's also about getting back out there on the rebound. It steeps itself in soul and R&B history — the stately "Buttons" nods to Raphael Saadiq and Ernie Isley (also Geminis) — while gesturing to rock. Lacy is putting on a clinic in the resourceful slipperiness of Black music, serving up timeless R&B nuggets like the Fousheé collaboration "Sunshine" and mixing and matching anachronistic sounds, as the hit "Bad Habit" does, pairing indie-rock jangle and pleading boy-band vocals. "Mercury," a blend of R&B and Latin jazz, and "Amber," which evokes Prince and Odd Future, show the songwriter stepping into his greatness.
Read Craig Jenkins's interview with Steve Lacy.
5.

Soul Glo, Diaspora Problems
The bong rip and the "Can I live?" at the top of "Gold Chain Punk (whogonbeatmyass?)," the first song on Philadelphia punk trio Soul Glo's latest album, Diaspora Problems, are your first clues that the sound of this band is changing. Dive in deeper and you find Soul Glo melding the tunefulness of its earliest songs with the jarring balance of noise, punk, and the odd hip-hop track heard across 2019's The Nigga in Me Is Me. Singer Pierce Jordan makes the differences between the genres seem negligible, shrieking in a rapper's cadence about the problems people of color face in modern America and the inertia and disinterest in radical change that stoke division and wealth inequality. This could be morose, heady stuff, but Soul Glo makes it feel like a lively bar debate, a series of short blasts of no-nonsense invective delivered colorfully in the way that some of the best punk rock in history has transmuted political science into everyman rage. "We Wants Revenge" extends the tradition to the generation of listeners shaken into an early awareness of world politics as schoolchildren watching 9/11 unfold on TV: "I want my motherfucking childhood back."
4.

The Smile, A Light for Attracting Attention
Every time Thom Yorke lands on a signature sound, he smashes it to bits. In Radiohead, he pivots from heady art rock to chilly atmospherics to baroque acoustics; in his solo projects, he does dance music but also foreboding drones. This all makes the Smile a shock. Forming a trio with longtime bandmate Jonny Greenwood and the London jazz drummer Tom Skinner seems to have nudged Yorke back into an older, harsher version of himself. But maybe it's just the year. A Light for Attracting Attention, their debut studio album, thrives on physicality and dizzying band interplay, particularly in songs like "The Smoke" — which juggles sultry grooves and technical playing and comes out sounding a little like "Talk Show Host" but a little more like Beefheart — or the rowdy "You Will Never Work in Television Again," on which Yorke razzes Silvio Berlusconi with all the piss and vinegar of The Bends's "Just." The jitteriness of "We Don't Know What Tomorrow Brings" was the feeling of being alive in 2022 distilled into song.
Read Craig Jenkins's review of A Light for Attracting Attention.
3.

Bad Bunny, Un Verano Sin Ti
Bad Bunny keeps global streaming charts in a chokehold not just as an emissary of the intercontinental appeal of reggaeton but as a prodigious writer of love songs and a restless musical aesthete. Un Verano Sin Ti, the fourth solo album from the Puerto Rican superstar, spends nearly two dozen tracks drilling it into your head that Bunny understands not just the breadth of the intersecting audiences he's playing to but also the generations of developments that make his career possible. Early on, "Después de la Playa" signals an interest in playing with conventions; as you wait for a beat to drop under the synths that open the track, Bunny hangs a left into a spirited, live-sounding merengue detour. "El Apagón" gives a tribute to Puerto Rico a blast of infectious EDM. He's having fun. He's showing off. He's making history.
Read Gary Suarez's review of Un Verano Sin Ti.
2.

Vince Staples, Ramona Park Broke My Heart
After the claustrophobic sonics of Summertime '06, the abrasive dance music of Big Fish Theory, and the brutal, compact tunes on FM! and Vince Staples, you'd be excused for being under the impression that Vince Staples doesn't give a shit about what you expect from him. It was trippy, then, for the rapper and actor to deliver his most accomplished and streamlined release over a decade after his first appearances on Odd Future records. Ramona Park Broke My Heart, Vince's fifth solo studio album, stops flailing and embraces regionality, diving into the musical and sociopolitical history of Southern California. It's a worthy scion of the gangsta-rap tradition preceding it. The writing is vivid, achingly tired but steadfast, never more so than on "When Sparks Fly," which anthropomorphizes a gun better than Nas's "I Gave You Power."
Read Craig Jenkins's review of Ramona Park Broke My Heart.
1.

Beyoncé, Renaissance
The wait for the seventh proper Beyoncé album was as long as the finished product is great. Like the best Bey releases, Renaissance feels as if it's been in the oven for ages, but it's come out at just the right time. It's an achievement on multiple levels, an effortless excursion into half a dozen permutations of dance music, a seamless playlist, and a loud reminder that Black auteurs and their experiences tilled the foundation the art form grew from. It's a face-melting display of vocal excellence, full of flawless runs and perfectly placed harmonies. Every beat delivers a musicology lesson: Closer "Summer Renaissance" draws a line connecting Donna Summer and Giorgio Moroder's "I Feel Love" to video-game music and '90s house; "Virgo's Groove" touches on the beefy French house of Daft Punk but also Tame Impala's psychedelic dance-pop. While it's managing all of that, Renaissance pays tribute to queer Black performers across decades in a year marred by anti-LGBTQ rhetoric and acts of violence in and outside community spaces. Its technical excellence will be studied, but its comfort in honoring queer history while singing about heterosexual monogamy in marriage deserves every bit as much scholarship.
Read Craig Jenkins's review of Renaissance.
Honorable Mention
The Weeknd, Dawn FM 
Weeknd songs have a unique, refined aesthetic — a little bit John Carpenter, a little bit Aubrey Graham, equally concerned with doling out suspenseful discomfort and blending hip-hop and R&B with elements of popular genres beyond the pale. Following the breakthrough of 2020's After Hours — where Abel Tesfaye tapped the ambient producer Oneohtrix Point Never to beef up the textures bolstering his darkly enthralling songwriting — Dawn FM expands the artist's sound while honoring the syrupy sonics of beloved releases like House of Balloons, dipping slick 21st century R&B in a vat of expertly curated 20th century nostalgia. It's still incredibly catchy but eerily urgent, ill at ease in its debauchery, like a horror-movie party scene.
Read Craig Jenkin's review of Dawn FM.
FKA Twigs, Caprisongs
Recorded during the unexpected solitude of quarantine amid pangs of nostalgia for nights out with friends, Caprisongs — singer FKA Twigs's first mixtape and the follow-up to her exquisite 2019 studio album Magdalene — accomplishes with sound what the star couldn't manage in isolation, conjuring vital global nightlife scenes as it balances crystalline electronic music, bedroom R&B, U.K. drill, dancehall, and Afrobeats. Working with Spanish musician El Guincho, hip-hop beat-maker Mike Dean, Venezuelan artist Arca, U.K. rappers Unknown T and Shygirl, and vocalists Jorja Smith and the Weeknd, FKA Twigs checks in on friends across continents, finding everyone pining for the same simple, communal comforts.
Earl Sweatshirt, SICK! 
While his Odd Future mates Frank Ocean and Tyler, the Creator spent the past decade working toward the cinematic majesty of sprawling releases like Frank's Blonde and Tyler's Call Me When You Get Lost, Earl Sweatshirt receded into the confines of his own mind. On I Don't Like Shit, I Don't Go Outside and Some Rap Songs, he rapped capably about grief, depression, and failing coping mechanisms over insular beats. With this year's SICK!, a tacit reaction to an emotionally taxing year, Sweatshirt tries again to lift himself out of the doldrums. The music is a little lighter, though no less weary, a lot closer in its scope and mix to the pained narratives and surprising crispness of the rapper/producer's 2012 major-label debut, Doris. It's a trip watching a master of his crafts working out how accessible they need to be.
Saba, Few Good Things
In the spirit of spooked, satirical songs on Kendrick Lamar's To Pimp a Butterfly like "Wesley's Theory" or "For Free," Saba's new album pokes at the pitfalls of prosperity. The Chicago rapper has finally attained the financial stability you could hear him hungering for in early 2010s mixtapes. Now the game is to never slip, because there are too many mouths to feed and no safety net protecting against failure. Few Good Things is about waiting for the other shoe to drop and freaking out over the prospect of things going well. The songs are deceptively sweet and tuneful but beset by incredible anxiety. A less experienced writer might have found a way to make these worried new-money anthems grate; a lesser rhymer and vocalist might have spun out on the sharp turns from psychedelic soul to bubbly pop rock to drill rap. It's a testament to Saba's talent and versatility that Few Good Things is a smooth ride.
Big Thief, Dragon New Warm Mountain I Believe in You
For years, you could surmise what a Big Thief record might sound like before you ever pressed play: cosmic country-rock descended from '70s Neil Young classics, rustic remembrances from singer-songwriter Adrienne Lenker, a shroud of ambient room noise. For this winter's Dragon New Warm Mountain, Big Thief's fifth album, the band shook up the process, recording on the east and west coasts and scenic spots in between. The same sound is there, but it's evolving, growing more complex in its arrangements, zipping from pure country to indie folk, from eccentric arrangements to straight-up alt-rock. These songs take chances, and Lenker's writing remains intense and impressionistic. "What's it gonna take," she asks in the genteel and reflective "Spud Infinity," "to free the celestial body?"
Read Justin Curto's interview with Big Thief.
Beach House, Once Twice Melody 
Once Twice Melody, the first double album from dream-pop vets Beach House, was rolled out over three months in four installments, easing listeners into its easy-going sprawl a few songs at a time. Once Twice makes admirable use of its 85-minute running time as it ushers the listener across surrealistic vistas and scenes of lovers breaking up and making up. Producing themselves for the first time, the duo of Victoria Legrand and Alex Scally explore massive dance-pop tunes in the spirit of M83, jangling indie-rock jams recalling past successes like "Space Song" and "Lemon Glow," and stately folk songs, steadied here as much by Legrand's spectral vocals and mystical lyricism as by Scally's hazy, enveloping accompaniment.
Blood Incantation, Timewave Zero
Colorado death-metal quartet Blood Incantation excels at winding, hellish compositions with daring twists. The punishing "Hidden Species (Vitrification of Blood, Pt. 2)," off the band's 2016 debut Starspawn, turns into a shoegaze jam halfway through; "The Giza Power Plant," from 2019's acclaimed Hidden History of the Human Race, spends seven minutes devolving from chaotic blast beats into a long, psychedelic coda. On its third album, the band torches its own playbook. March's Timewave Zero, named after philosopher and psychotropic explorer Terence McKenna's unified theory of history, trades relentless riffs and abrupt changes for braying synths and heavy silence. Two sidelong compositions, "Io" and "Ea," move with an almost wraithlike delicacy, conjuring a trek across a desert or a dive into the alien landscapes of Metroid.
Vein.fm, This World Is Going to Ruin You
Boston punk quintet Vein.fm is lightening up … a little. On This World Is Going to Ruin You, there are more peaceful clearings breaking up the thickets of forbidding screamo and mathcore the band built a name on over the 2018 debut Errorzone. There's a big hook from Thursday singer Geoff Rickly to release tensions building in the single "Fear in Non Fiction"; the late-album metalcore confection "Magazine Beach" could actually fit on a Thursday album. Slower, more atmospheric tunes like "Wherever You Are" and "Wavery" that sit alongside the brute-force riffs and breakdowns of "Lights Out" and "Inside Design" give This World Is Going to Ruin You a dynamic tension previously hinted at in the 2020 remix album Old Data in a New Machine. The addition of turntablist and samples guy Benno Levine nudges Vein's sound ever closer to nu metal, and it's fun to hear the band balance this sound with the hardcore punk it pulls from elsewhere in the album. This isn't necessarily the textbook "pivot toward accessibility" we see sometimes when a band wants to lure new fans in. It's more like Vein is looking for more tools to smash us in the head with.
Charli XCX, Crash
After a decade's worth of forward-thinking albums that almost certainly gave her peers big ideas, British pop singer Charli XCX swan-dives into the '80s revival on Crash, her fifth album. The big hooks and slick textures of the new album are a far cry from the delightfully eccentric homemade miniatures featured on her 2020 album How I'm Feeling Now. Crash feels built for dance floors in the same way How I'm Feeling Now seemed built for living-room dance parties. Production is plush and intricate; even the keyboards in the Eurythmics soundalike "Good Ones" seem beefy. The balance of cold synthetic textures and hot funk at the heart of songs like "Baby" and the syrupy robot pop of "Lightning" and "Every Rule" are convincing as replicas of the sound of '80s radio hits, but also savvily in step with the time-traveling energy of recent Hot 100 phenomenons like Justin Bieber and the Kid Laroi's "Stay" and the Weeknd's "Save Your Tears." Crash gets what those records got: Give us a cool vocal and a dab of heartbreak, and we fall every time.
Rosalía, Motomami
Motomami — where Spanish singer-songwriter and producer Rosalía completed her transformation into an international música urbana star following high-profile collaborations with heavyweights like J Balvin, Ozuna, and Bad Bunny — is a toy chest full of jarring and gibing sounds and concepts. It slays on songs that play it straight, like "Candy" and "La Combi Versace," two airy spring radio hits waiting to happen. It's most intriguing when it's fucking with convention, playing with the sound of the singer's incredible voice and pulling from offbeat source material. "Diablo" plops a stately James Blake appearance in the middle of a track where the main artist is otherwise hosting a playful duet with her own sped-up vocal. The title track features production from Pharrell that borders on Nintendocore; "Hentai," another Skateboard P team-up, is a sex ballad that sounds like the home around the bedroom's being blown away in a hurricane. Study the credits even closer, and the presence of players like Michael Uzowuru and El Guincho (whose collective body of work includes production on records by Frank Ocean, Beyoncé, and FKA Twigs), and it starts to feel like Motomami is out to forge a kind of many-armed sound-straddling international scene. The questions about ownership that this raises are sensible. The optics are iffy, but the sonics are pretty.
Read Craig Jenkins's review of Motomami.
Koffee, Gifted
Skimming across the surface and taking in the slight, bright hooks and the soulful acoustic-guitar tunes at the root of Gifted, the debut album from Jamaican singer Koffee, you might mistake the record for a more upbeat affair than it actually is. Koffee has a gift for catchy, feel-good melodies (and an ease in adopting and augmenting the flows and cadences of American hip-hop and R&B) that counterbalance the chaos addressed in her verses. Lean in, and you hear harsh truths coated in pop sensibilities. The pain bleeding through songs like the bubbly single "Shine" — "Sun's out, it's a siren / Gun violence tiring / Rise up, it's a crime scene" — speaks to the space between perceptions and reality, to the troubles plaguing a nation the rest of the world sees as a vacation destination. Koffee wants to be happy, find love, and keep her friends close, as she explains in cuts like "Run Away" and "Lonely." But as often as it addresses the singer's pride in where she grew up, Gifted wonders why the peaceful world Koffee dreams of isn't the one she lives in.
Billy Woods, Aethiopes and Church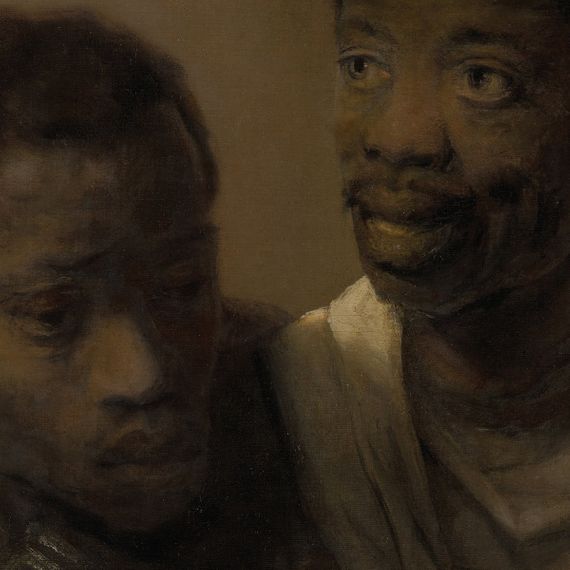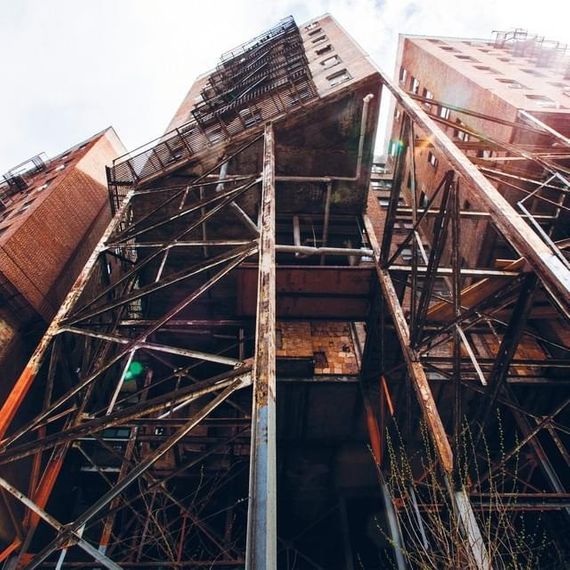 Listening to Aethiopes and Church, back-to-back full lengths by veteran independent rapper Billy Woods, you're whisked across continents and back through time, pulled into the enigmatic artist's intercontinental, time-displaced worldview. One minute, you're marveling at the efficiency of the mom-and-pop weed shops sprouting up across Morningside Heights; later, you're peering down at sugar-cane fields on fire through an ancestor's eyes. Working with Baltimore producer Messiah Musik on Church, Woods processes faith and loss, juggling grim New York stories and discomfiting traumas. On Aethiopes, with Yasiin Bey and KA collaborator Preservation, Woods combines Caribbean folk tales, historical tragedies, and fragments from his own family history. "Asylum" juggles paranoia and regal splendor: "I think Mengistu Haile Mariam is my neighbor / Whoever it is moved in and put an automated gate up." There is a chance that the rapper, the son of a Jamaican English professor and a Marxist writer and activist from Zimbabwe, isn't kidding there.
Redveil, Learn 2 Swim
The decade hip-hop collectives like Odd Future, Dreamville Records, and Top Dawg Entertainment have spent bridging the gap between old-school boom bap and new-school trap — and between heady indie rap and catchy, immediate mainstream music — is synthesized in the growing catalogue of Maryland producer and rapper Redveil, whose records imbue painful, earnest, soul-searching lyricism with easygoing melodies and beats balancing samples and trap drums. With May's Learn 2 Swim, his third album, the 18-year-old artist has made something good enough to contend with his elders. Over lush, cinematic sounds, Redveil wonders why he couldn't enjoy the carefree adolescence every kid deserves, delivering heart-wrenching lines like these from the hazy, reflective "Shoulder": "I face regret for my formative years / The debt that I hold is close to my heart still / Nevеr let my heart spill / A n- - - - nevеr got to play, but played my part still."
Pusha T, It's Almost Dry
As half of Virginia rap duo the Clipse, Pusha T shared chilling tales of cocaine salesmanship set to jarring, minimalist production from the Neptunes. Navigating a solo career since Malice, his brother and partner in rhyme, took a break from the game, Push has worked extensively with Ye. It's Almost Dry, Pusha's fourth solo album, brings both Pharrell and West to the table for a collection of songs that seat sinister, skeletal Skateboard P beats like "Call My Bluff" and "Open Air" alongside a batch of Ye tracks that run the gamut from bare-bones sample chops like "Diet Coke" to grandiose productions like "I Pray for You," rare gems in a year where the rapper-producer wrecked almost everything he touched. Push is at ease in every setting; It's Almost Dry benefits from decades of history and refinement. The beats are cold, the performances are delightfully villainous, and Malice contributes a great verse to "I Pray for You," a best-case scenario for an album from this dream team.
Miranda Lambert, Palomino
Last year's The Marfa Tapes was a bit of a curveball, an album full of gorgeous campfire recordings from the normally more polished Miranda Lambert, the voice and pen behind aughts country chart hits such as "Kerosene" and "Gunpowder & Lead." Singing out in the desert with longtime friends brought the East Texas star back to her roots as a singer-songwriter who learned to play guitar in order to not have to cut schmaltzy records written for her by committee. Lambert brings Marfa's spirit of change, and a few of its songs, to Palomino, her ninth solo album. The new tracks ache and shake and strut. "Country Money" and Marfa holdover "Geraldene" blend country phrasings, soul syncopation, and dueling guitar leads; "Music City Queen" invites the B-52s to a country-soul groove while Miranda makes damn sure to point out the similarities in the career journeys of Tina Turner and Dolly Parton. She knows what she's doing.
Toro y Moi, Mahal
Chaz Bear makes music that sounds the way the summertime feels in his slippery, unpredictable flagship project, Toro y Moi. The breezy chillwave beats on his 2011 debut, Causers of This, evoked sweltering heat; recent cuts such as "Ordinary Pleasure" and "Freelance" thump like euphoric club nights. On this spring's new Mahal, the seventh Toro y Moi album, Chaz is still working through the psychedelic-rock moods of 2015's What For? but also plotting new moves. The sedate "Goes By So Fast" sounds like the theme song for a '70s sitcom from another dimension; "Postman" and "The Loop" revel in this rocker and dance producer's formidable chops as a funk/soul player. Impressively, he's playing most of this music by himself.
Obongjayar, Some Nights I Dream of Doors
Splitting his formative years between the Nigerian port city of Calabar and Norwich University of the Arts in the East of England, 28-year-old Steven Umoh learned to love rap, rock, and Afrobeat, and to despise unjust power structures. These interests coalesce in the music Umoh makes as Obongjayar. Following a tantalizing string of EPs and appearances on excellent albums from lovable Detroit oddball Danny Brown and U.K. rapper-singer Little Simz, Obongjayar shines on his debut, Some Nights I Dream of Doors. With a voice like a Swiss Army knife and a pen game every bit as sharp, he sings of love and death with equal fascination, criticizing corrupt doctors and state officials in a coarse, gravelly tone in "Parasite" and "Message in a Hammer" and slipping into a smooth falsetto for "Sugar" and "I Wish It Was Me," songs of faith and devotion. Doors drifts through hip-hop and Afropop in its ceaseless quest for personal peace.
Quelle Chris, Deathfame
Veteran Detroit rapper and producer Quelle Chris is a brilliant satirist and a beat-maker capable of creating intriguing loops from unlikely source material. Deathfame, his eighth solo project, wrestles with a daunting question: How do you attain the universal respect showered on rappers when they die … without crossing over to the upper room? Deathfame explores fame's paradoxes, sometimes with a smirk and sometimes in earnest, clowning musicians who'll leverage their integrity for a paycheck in one breath, and in the next lament the feeling that the spoils of success are rarely enjoyed by people who legitimately deserve the win. On the title track, Quelle Chris offers grim advice for prospective rappers on the come-up: "Life move like light moves, fast, so bankroll cash / Or hope to spend it, something splendid 'fore they break yo' ass."
Ravyn Lenae, Hypnos
Chicago vocalist Ravyn Lenae cut her teeth on songs with local stars like Noname and Smino, eventually opening for SZA's 2017 Ctrl tour and releasing the promising Crush EP in 2018. The 23-year-old reveals new gifts on Hypnos, her debut album, where gossamer vocals fall gently on intricate productions the way a light summer rain envelops city skyscrapers and sidewalks. Over beats from Phoelix (Noname's Room 25), Monte Booker (Lenae's Moon Shoes and Midnight Moonlight EPs), and Steve Lacy, Lenae delivers a gorgeous collection of bubbly, intimate songs about finding peace and letting new relationships breathe.
UMI, Forest in the City
Tierra Umi Wilson sings about the tiny, private moments that unite lovers and the imperceptible rifts that pull them apart. Forest in the City, her debut album, is full of songs about matching energies and missed connections. "Whatever U Like" pledges to stop fighting a growing attraction; later, "Hard Feelings" steels itself through a romance fizzling out. Guiding us across these peaks and valleys is UMI's pen, which is self-assured except when it needs to be soul-searching and meek; her voice, which can be powerful but also diminutive; and a raft of airy, watery productions that evoke the juxtaposition of nature and city living touched on in the album's title, a reference to the vocalist's move from her native Seattle to Los Angeles.
Angel Olsen, Big Time
Progressing through lo-fi folk songs, boisterous indie-rock romps, and bold synth-pop jams in a streak of accomplished and creatively restless studio albums, the St. Louis–native singer-songwriter Angel Olsen garnered a reputation as a sojourner, a musician committed not only to self-expression but to challenging herself. But last year's tumult proved daunting even for a longtime trailblazer: Olsen came out as queer and lost both her parents in quick succession. She poured her feelings into music and gravitated to country. Big Time, Olsen's sixth album, processes pain by pulling remaining loved ones closer and embracing lacerating truthfulness. "The world is changing, you can't reverse it," Olsen sings in the volcanic "Go Home." "The truth is with you, you can't rehearse it." The music underfoot gestures to '60s Countrypolitan ballads, the Cowboy Junkies' The Trinity Session, and the Velvet Underground's The Velvet Underground, which turn out to be great fits.
Soccer Mommy, Sometimes, Forever
Sophie Allison and Daniel Lopatin are unlikely collaborators; the Nashville singer-songwriter's work as indie-rock performer Soccer Mommy and Lopatin's ambient records as Oneohtrix Point Never might be worlds removed in sonics and scope, but they're both writing their own rules. Lopatin's synths made their way into Weeknd records; Soccer Mommy also bucks tradition, eschewing Music City's biggest export for pained rock songs that could fit into archival 120 Minutes broadcasts as is. Sometimes, Forever, Allison's third studio album, lets Lopatin go for broke; she writes the aching songs about love and sadness, and he buttresses her band's solid rock foundations with stacks of shimmering, clattering, beautiful guitar noise.
Flo Milli, You Still Here, Ho?
Two summers ago, on the chipper, conceited Ho, why is you here? mixtape, Mobile, Alabama, rapper Flo Milli seemed to arrive fully formed, proving there was much more to where the smirking, arrogant 2019 gem "Beef FloMix" came from, as songs like "Not Friendly" and "Scuse Me" rounded out a half-hour serving of the kind of music that plays as a bump in the club becomes a brawl. This year's You Still Here, Ho?, Flo Milli's debut studio album, flaunts impressive growth and dimensionality over a batch of beats that allow her to shatter expectations as she balances modern southern and Midwest flows, '90s Miami bass and '00s pop-rap grooves, R&B ballads and rock songs, and comedic cockiness and emotional earnestness.
Read Tirhakah Love's interview with Flo Milli.
Chat Pile, God's Country
God's Country, the debut album from Oklahoma City sludge-metal quartet Chat Pile, emulates a handful of '90s noise-rock touchstones — Pure-era Godflesh in the more sluggish, hellish moments and Drive Like Jehu's Yank Crime when it picks up the pace and takes a break from smothering its melodies in clattering, forbidding sound. But the sensibilities on display in the lyrics singer Raygun Busch shouts from the middle of the mire feel distinctly like assessments of 2022. "Why" is a sarcastic spiel about how preposterous it is to have a homelessness crisis and a lot of empty office space, "Anywhere" ponders the terror of escaping a mass shooting in progress, and "The Mask (2022)" and "Tropical Beaches, Inc." look in on lesser-known 20th-century crimes, like Netflix docs. The carnival of pain Busch's protagonists occupy, the slasher-flick narratives and the stories about addiction, fits the weaponized hiss and fuzz of these songs hand in glove.
The Mountain Goats, Bleed Out
A songwriter by trade, John Darnielle approaches his art like a scientist, a specialist studying a petri-dish culture. His albums examine their subjects on a granular level. He might reflect on a wrestling match he attended as a child and end up with a concept album about luchadores and kayfabe. During the process of writing what would become this summer's stark, sinewy Bleed Out, the 21st album from John's band the Mountain Goats, the artist sat down with his favorite 20th-century action and vigilante films, and they imparted their wiry pacing and themes of dissatisfaction and revenge on songs like "Extraction Point" and "Need More Bandages," where the emotional cost of the ultraviolence in staples like Death Wish is tallied. You can overthink Bleed Out and philosophize about the idea behind examining the relationships between real and fictional violence, or you can receive it as a string of quick character studies humanizing the miles of meatheads in Rambo films, or you can appreciate it as a slick late-career left. Its lean rock riffs feel both surprising and totally natural for this act, like the synth embellishments in Leonard Cohen's I'm Your Man.
Read Craig Jenkins's interview with John Darnielle.
Roc Marciano & the Alchemist, The Elephant Man's Bones
As kindred spirits from opposite coasts who share a taste for gruff lyricism and inspired sample work (as well as a number of industry friends), Long Island producer and rapper Roc Marciano and Cali polymath the Alchemist probably ought to have made an album together years ago, piggybacking off the incredible chemistry on display in songs from Marci's Reloaded album and Action Bronson's Rare Chandeliers mixtape. This summer's The Elephant Man's Bones finally delivers an album-length pairing of Marci's gangster chronicles and the Alchemist's expert sample chops. As usual, Marciano's tough talk entices, but the ragged triumph of the title track sticks out: "My aura an essence, it's fluorescent / That's why I belong, this all was destined, the story was epic." He seems at ease amid the somber piano loops, muted drums, and verses from Bronson and Boldy James.
Freddie Gibbs, $oul $old $eparately
$oul $old $eparately, Indiana rhymer Freddie Gibbs's Warner Records debut, is an achievement that took almost 15 years to land. In the mid-aughts, Gibbs was signed and rather abruptly dropped from Interscope Records, which put a damper on the debut studio album he'd been working on. Gibbs took the long way back to the majors, connecting with Atlanta rapper Jeezy's CTE World imprint and later making a string of critically acclaimed indie albums with veterans such as Madlib and Alchemist. $$$ finds the artist at the peak of his power, pulverizing a versatile batch of beats from hitmakers including DJ Dahi (Kendrick Lamar, ScHoolboy Q) and Boi-1da (Drake, Nicki Minaj) and auteurs such as James Blake and Kaytranada. Gibbs's perfect timing, earnest verses, and diabolical boasts hold this collection of enticing sample chops and live-band embellishments together, teasing fresh melodies and cadences out of familiar tunes, as "Too Much" does with R&B family band DeBarge's 1982 hit "All This Love," and revisiting painful memories, as Gibbs does in the melancholy but resolute "Rabbit Vision": "A lot of shit, it broke my heart, but it fixed my vision."
Read Craig Jenkins's 2021 interview with Freddie Gibbs.
Titus Andronicus, The Will to Live
In the decade and a half since the release of their acclaimed 2008 debut album, The Airing of Grievances, tristate-area rockers Titus Andronicus have melded anthemic body music, heady themes, and historical allegories to disorienting effect. Grievances muses on the loneliness of Albert Camus's The Stranger, and 2010's The Monitor juxtaposes 21st-century American strife with the dreams of the nation's forefathers. Big swings pay off for Titus, and this year's The Will to Live hits hard, pondering questions of morality and faith while gesturing to punk, progressive rock, and Irish fight songs — sometimes inside of a single tune, as is the case with "Bridge and Tunnel," a seven-minute trek from warlike scenes to a cathartic coda. The pithy "An Anomaly" delivers a coarse reminder that "it was God that made the Devil"; "Give Me Grief" and "(I'm) Screwed" process pain and death with defiant grit. The Will to Live is a concept album about what to do in times of chaos, about what keeps us going when luck doesn't cut our way. It's both a reaction to the sudden loss of singer-guitarist Patrick Stickles's best friend, cousin, and musical collaborator, Matt Miller, and a snapshot of how it feels to be alive right now. This year feels a little like hell set loose on Earth, a string of nightmare scenes coming painstakingly true. The Will to Live stresses that we win by sticking together.
Read Craig Jenkins's interview with Titus Andronicus singer-songwriter Patrick Stickles.
Björk, Fossora
Fossora, the tenth studio album from Icelandic singer-songwriter and producer Björk, makes plays only a tenth album could, moving confidently across musical territory the singer charted on earlier releases. The diced-up vocals of "Mycelia" and the choral harmonies of "Sorrowful Soil" recall the experiments with the human voice attempted on 2004's Medúlla; the intricate arrangements of "Allow" and "Fungal City" seem informed by the orchestral flourishes of 2017's Utopia, while "Ovule" and "Ancestress" revisit the chaotic dance music of beloved albums like 1998's Homogenic and 2001's Vespertine. Fossora rearranges these ideas into new shapes as Björk muses on love, family, and the wisdom inherited from ancestors, making music that feels both fresh and familiar nearly 30 years on from her breakout single "Human Behaviour."
Read Jason P. Frank's guide to Björk's Fossora.
Broken Bells, Into the Blue
Super producer Danger Mouse and Shins frontman James Mercer had just come off of the 2014 tour for After the Disco, the second album from their collaborative side project Broken Bells, when work began on a follow-up. But then life happened. Mercer got wrapped up in his flagship outfit's Heartworms album, and Danger Mouse pecked away at several different projects. So Into the Blue, the new Broken Bells album, had a years-long gestation period that feels crucial to the relative ease with which the songs zip through subgenres, dabbling in the bubbly psych-rock of Elephant 6 on "Saturdays," smooth soul in the slow burn of "Love on the Run," and the Cure's gothic glumness in closer "Fade Away." The result is a trek through half a dozen permutations of psychedelic music, the kind of record only these pop-rock elder statesmen would think of. Broken Bells' 2010 self-titled is a delightfully effortless pairing, like a peanut butter and jelly sandwich; Into the Blue is a soufflé, an airy delicacy that takes careful planning to pull off.
Read Craig Jenkins's interview with Danger Mouse.
Open Mike Eagle, Component System With the Auto Reverse
A Chicago native who fell in with the word wizards in Project Blowed when he moved to Los Angeles, rap polymath Open Mike Eagle is a pliable artist, both a gifted humorist and a purveyor of great tearjerkers, a natural melodicist but also a lyricist whose comfort with shuffling syllables suggests decades at the post. His eighth album is a showcase for that versatility. "79th and Stony Island" and "Crenshaw and Homeland" reconcile an Illinois upbringing with the SoCal present. "Burner Account" and "Multi-Game Arcade Cabinet" bounce bars off indie-rap luminaries such as Billy Woods and R.A.P. Ferriera, while "For DOOM" and "I Retired Then I Changed My Mind" reckon with the loss of a hip-hop hero and the cancellation of Mike's Comedy Central show, The New Negroes, in cerebral solitude, each time pushing forward because the love of the craft and the people it touches won't allow him to quit.
Mavi, Laughing So Hard It Hurts
"Good days is a double-edged blade, Ginsu," 23-year-old North Carolina rapper Mavi says on "Doves," off his sophomore album Laughing So Hard It Hurts, an earnest attempt at processing the roller-coaster ride of the last few years. He's steeling himself for more jarring twists, seeking understanding amid life's peaks and valleys. "My Good Ghosts" takes the macro approach: "Maybe we just depressed because the trees depressed / And the seas depressed, the only thing we see is death / And so the weed the best, the only hope, reprieve from that." "Hemlock" is more personal: "I keep a blick but can't escape the thought of what get left behind / The news got me the type of sick I get when mother and I fight." Keeping you afloat in this maelstrom of career wins and pangs of grief is the writing, florid and heady but never overbearing. These songs come and go like fast-approaching storm fronts, leaving you stewing long after they've blown over.
Taylor Swift, Midnights
Midnights is a quintessential Taylor Swift gesture, an album that scores massive hits circling memorable moments in the singer-songwriter's back catalogue such that it makes a great excuse to go out on the road and revisit the old eras alongside the new music. It's a calculated return to the biting, romantic synth-pop of Swift's mid-2010s commercial run in form and subject matter, but a work that benefits from her decade and a half on the job, with hooks as big as harvest moons and bars stuffed with vivid imagery and biting bon mots: "I gave you my world / Have you heard that I can reclaim the land?" "My town was a wasteland / Full of cages, full of fences / Pageant queens and big pretenders." Lesser performers might collapse into self-parody traipsing through their creative and romantic pasts. Swift handles it with factory-like precision.
Read Craig Jenkins's review of Midnights.
R.A.P. Ferreira, 5 to the Eye With Stars
Rhyming under the name Milo in the 2010s, Wisconsin rapper and producer Rory Ferriera wielded words like brushstrokes in an impressionist painting, taking great care in constructing phrases that might, from a distance, seem designed to confound. If you stuck with the material, Ferreira's writing revealed itself as a flowering of disparate interests, a nexus connecting the intersecting appreciations of art, music, literature, and politics swirling around inside the artist's head. 5 to the Eye with Stars, Ferreira's fourth album under his government name — not many rappers can say "R.A.P." is in their initials — juggles abstract wordplay, personal reflections, and nods to modern poets, NBA legends, and characters from The Wire. The twists never distract from the message. "Ours" is a potpourri of internal rhymes but also a stinging obit for 2022: "I was a beekeeper in a time of arson and pillaging / Motherfuckers was barking, swearing they building."
Weyes Blood, And in the Darkness, Hearts Aglow
The fifth album by folk-rock singer-songwriter Weyes Blood and the second in a proposed trilogy that began with Titanic Rising, her mythic, orchestral 2019 album, feels like a state-of-the-union address for the overwhelmed masses. Lyrics often address a weary "we." "We've all become strangers." "Oh, we don't have time anymore to be afraid." "We are more than just the pain." The artist born Natalie Mering — whose flutelike vocal tone often draws comparisons to Joni Mitchell and Aimee Mann but whose bombastic new album is, aesthetically, more like Carole King getting into psychedelics — is trying to figure out what in the disintegrating world is still worth her attention and how better to devote her time to it. Spoiler alert: The balm for our pain is companionship. "Hearts Aglow" sort of spells it out: "It's been a death march / The whole world is crumbling / Oh, baby, let's dance in the sand."