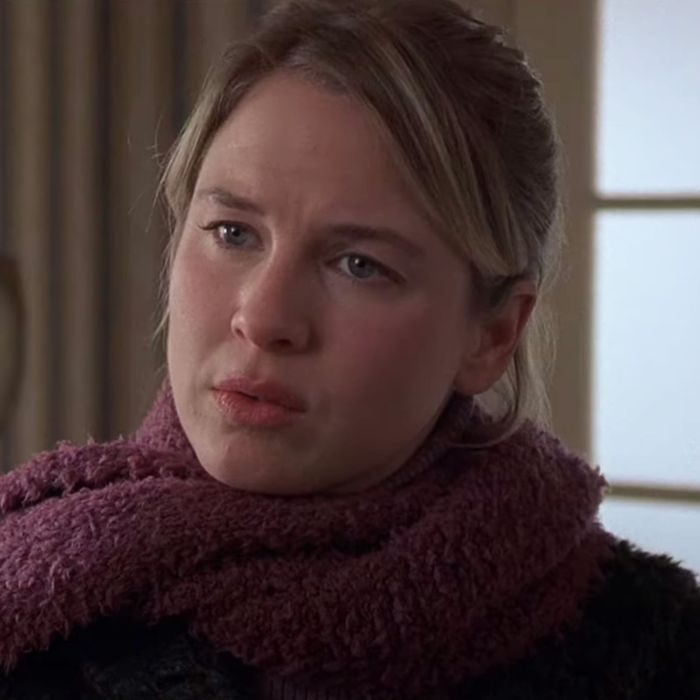 Bridget Jones's Diary
.
Photo: Universal Pictures/YouTube
This post is updated frequently as movies leave and enter Netflix. *New additions are indicated with an asterisk.
We could all use a laugh these days. As the world continues to depress people, turn to Netflix and find something to escape the news in their ever-rotating comedy section. There are a few originals that won't be going anywhere, but what about the studio comedies that come and go from the streaming giant? How can you keep track of where to find laughter these days? We're here to help with this always-updated list of the best comedies on Netflix right now.
Year: 2004
Runtime: 1 hour 31 minutes
Director: Adam McKay
Comedy history changed in 2004 with the introduction of an egocentric news anchorman from San Diego. Set in the 1970s, Anchorman gave Will Ferrell arguably his best film character as Ron Burgundy, a man caught between his career and his love for his new co-anchor, played by Christina Applegate. A blissfully goofy movie, this felt like an instant classic, a movie that people started quoting the day it came out.
Year: 2018
Runtime: 2h 12m
Director: Joel and Ethan Coen
The Coen brothers delivered one of their most inventive and enjoyable films in this anthology film that tells a series of stories with a Western theme. Tim Blake Nelson sets the stage beautifully with his opening bit about a singing cowboy, but there are a number of scene-stealers here including Harry Melling, Tom Waits, and Bill Heck. It's one of the most underrated modern Westerns.
* Bridget Jones's Diary
Year: 2001
Runtime: 1h 37m
Directors: Sharon Maguire
The Helen Fielding novel of the same name was massive, and fans couldn't wait to see a film adaptation, even if the casting of non-Brit Renee Zellweger was more than a littler controversial. Most people gave in to the movie's charms, enough to produce two sequels, one of which, 2016's Bridget Jones's Baby, is also on Netflix.
Cloudy With a Chance of Meatballs
Year: 2009
Runtime: 1h 30m
Directors: Phil Lord and Chris Miller
How could anyone have known that an adaptation of a pretty thin piece of children's literature would become one of the most beloved family films of its era? Bill Hader voices Flint Lockwood, a hapless inventor who unleashes food-based weather on his small community. Funny and sweet, this hit film was successful enough to produce a sequel that's almost as good and even a spin-off TV series — both of which are also on Netflix.
Dumb and Dumber
Year: 1994
Runtime: 1h 47m
Director: Peter Farrelly
Is this still Jim Carrey's funniest performance? The superstar comedian is fearless in this Farrelly brothers comedy about two of the dumbest guys in the history of movies. With a spirit that recalls the physical comedy of classic comedy cinema merged with the gross-out humor of the '90s, this is a joyous laugh generator, the kind of movie that you can watch over and over again, laughing every single time.
Year: 2016
Runtime: 1h 44m
Director: Kelly Fremon Craig
The wonderful Hailee Steinfeld stars in this excellent coming-of-age dramedy about a high school junior in the Portland suburbs who learns some tough lessons about relationships and the general idiocy of adults. Going through a crisis since the death of her father, Steinfeld's Nadine struggles through her daily life in a way that's genuine and hysterical. This one also features fun supporting turns from Woody Harrelson and Haley Lu Richardson.
Year: 2020
Runtime: 2h 3m
Director: David Dobkin
Why did it take so long to satirize the wonderful, unapologetic excess of the Eurovision Song Contest? It was worth the wait because one of the funniest movies of 2020 starred Will Ferrell and Rachel McAdams as a pair of hapless Icelandic singers who turn the international singing contest upside down. Unapologetically goofy, this movie is a great escape for viewers from any country.
* Ferris Bueller's Day Off
Year: 1986
Runtime: 1h 38m
Director: John Hughes
When people think of smart-ass teenagers, one of the first to come to mind has to be Matthew Broderick's '80s icon. Everyone loves Ferris Bueller. Broderick plays the most popular kid in his high school on a day that he decides to skip, breaking the fourth wall to explain the adventure he's about to have in Chicago.
Harold and Kumar Go to White Castle
Year: 2004
Runtime: 1h 28m
Director: Danny Leiner
This movie is too often written off as just another slacker stoner comedy when it's much smarter and progressive than that reputation. Consistently funny from beginning to end, it features truly charming performances from John Cho and Kal Penn as the title characters. They may just want to get a cheap cheeseburger, but they learn some lessons about friendship and self-confidence along the way.
Year: 2016
Runtime: 1h 41m
Director: Taika Waititi
Long before he won an Oscar and joined the MCU, Taika Waititi directed his most charming film in this coming-of-age adventure movie about a kid who escapes into the New Zealand bush with his crotchety uncle (played perfectly by Sam Neill). There are movies every now and then that are just really difficult to dislike. This is one of them.
* Love & Basketball
Year: 2000
Runtime: 2h 4m
Director: Gina Prince-Bythewood
The director of 2022's The Woman King helmed one of the best romantic dramedies of the 2000s in this flick about two Los Angeles neighbors who also happen to be trying to become basketball stars. Omar Epps and Sanaa Lathan have some of the best chemistry you've ever seen in this sexy, smart character study.
Year: 2004
Runtime:1h 37m
Director: Mark Waters
Tina Fey wrote what would become one of the essential coming-of-age films for an entire generation in this study of cliques and culture in the early 2000s. Lindsay Lohan stars as a transplant to a Midwest high school who discovers that the human creatures near the lockers are much scarier than anything she saw in the time she just spent in Africa. Great supporting performances by Rachel McAdams, Amanda Seyfried, and others help the film hold together, but it's really Fey's incredible screenplay that made this feel like an instant classic.
* Miss Congeniality
Year: 2000
Runtime: 1h 49m
Director: Donald Petrie
When Sandra Bullock finally won her Oscar, there was a theory that it was kind of a thank you for all the successful, lovable movies she had made in Hollywood for a generation. This was definitely part of that run, making over $200 million worldwide in the story of an FBI agent who has to go undercover in a beauty pageant. The blah sequel is also on Netflix.
Year: 2021
Runtime: 1h 53m
Directors: Mike Rianda and Jeff Rowe
Originally planned for a theatrical release by Sony (with the much-worse title Connected), the studio sold this off to Netflix during the pandemic…and probably regretted that decision. One of the most critically and commercially beloved animated films of 2021, this is an incredibly smart and sweet family vacation movie, a comedy that's as much about a tender relationship between a father and daughter as it is the fact that they end up having to save the world together.
Year: 1975
Runtime: 1h 29m
Directors: Terry Gilliam and Terry Jones
During a hiatus between the third and fourth seasons of Monty Python's Family Circus, the gang of mega-talented comedians decided to make movie history. Inspired by the King Arthur legend, Holy Grail is a timeless comedy, the rare kind of film that will still be making people laugh hundreds of years from now. And while the Monty Python boys were already famous, this film took them to another level, cementing their place in movie history.
National Lampoon's Christmas Vacation 
Year: 1989
Runtime: 1h 37m
Director: Jeremiah S. Chechik
A movie so funny that it can be watched any time of year, this family favorite was the second sequel to the comedy classic Vacation. Chevy Chase returns as Clark Griswold, who suffers a wave of setbacks around the Christmas holiday, from annoying relatives to problematic lights to a boss who ends up taking him for granted. There's a reason this is the Vacation movie that has been the most watched since the franchise was popular.
Year: 2003
Runtime: 1h 33m
Director: Todd Phillips
Luke Wilson, Vince Vaughn, and Will Ferrell star as a trio of friends who try to rekindle the unhinged fun of their college years by going back to campus even though they're in their 30s. It's a film that perfectly plays to the strengths of its cast, highlighting Wilson's charm, Vaughn's aggressiveness, and Ferrell's fearlessness. It's one of the most rewatched and quoted comedies from the '00s.
Year: 2015
Runtime: 1h 45m
Director: Andrew Bujalski
Indie critical darling Andrew Bujalski made his most mainstream film in this dramedy about a wealthy guy (Kevin Corrigan) who decides to join a gym, crossing the paths of two personal trainers (Cobie Smulders and Guy Pearce), whose lives he ends up changing forever. Cleverly cynical in a way that never feels misanthropic, this is just a fan hang movie with three very interesting characters.
Year: 2018
Runtime: 1h 52m
Director: Boots Riley
Lakeith Stanfield stars in the directorial debut of the leader of hip-hop group The Coup — a film that shook audiences at Sundance but still feels a bit underrated. With a style that blends hip-hop culture with the surrealism of satirists like Terry Gilliam and Michel Gondry, this comedy takes no prisoners. Stanfield plays a telemarketer who works his way up a corporate ladder to discover the truly dark secrets that live on the higher rungs. It feels like a movie that more people will find on services like Netflix and could shape future comedies to come.
Year: 1989
Runtime: 1h 36m
Director: Rob Reiner
Any list of the best romantic comedies of all time that doesn't include this 1989 Rob Reiner classic is simply incomplete. Meg Ryan and Billy Crystal give their most charming film performances as the title characters, a pair who decide to test the theory that men and women can't be friends without romance getting in the way. The real star here is Nora Ephron's sharp and ultimately moving screenplay, one of the best in the history of the rom-com.
If you subscribe to a service through our links, Vulture may earn an affiliate commission.