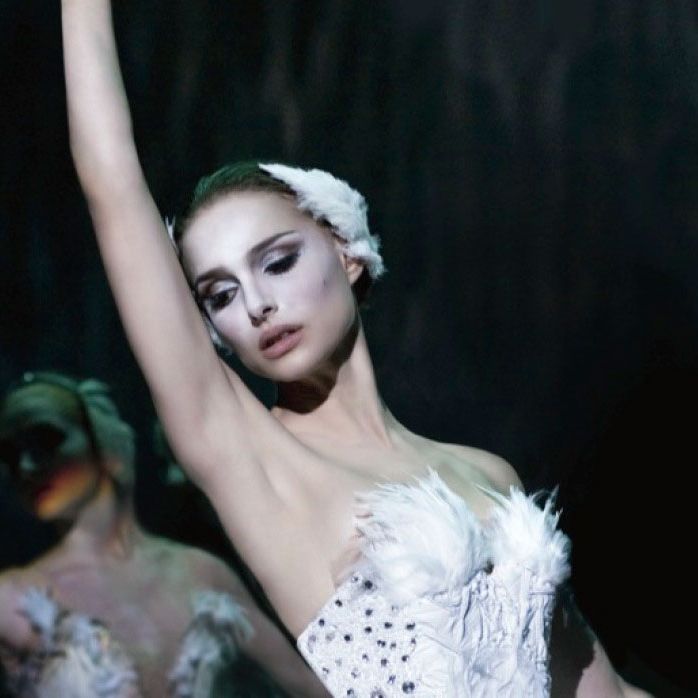 Black Swan
.
Photo: Fox Searchlight
This post is updated frequently as movies leave and enter Hulu. *New additions are indicated with an asterisk. 
Every streaming service has a glut of options for your viewing needs, and Vulture is doing its part to help you find the signals among the noise. Just as we try to keep abreast of the top horror-movie options on Netflix, so too do we want to curate a best-of-the-best list for other platforms. In this case: Hulu. Here are the 40 best titles available to you right now for your art-house-horror and simple-jump-scare needs.
Justin Simien surprised fans by following up his social satire Dear White People with a very different kind of film in this '80s-set movie about a killer hair weave. (Yes, you read that right.) Newcomer Elle Lorraine plays a young woman who works at a MTV-esque music channel and rises the ladder of fame after her amazing new weave helps eliminate her enemies. It's a unique, vibrant piece of filmmaking.
Natalie Portman won an Oscar for her incredible work in Darren Aronofsky's 2010 film about an obsessive ballet dancer whose life falls apart while working on a production of Swan Lake. Intense and unforgettable, Black Swan is a daring piece of physical horror about pressure, competition, and insanity.
Censor (2021)
Prano Bailey-Bond's 2021 Sundance hit has already done its brief theatrical and landed on Hulu for subscribers. No one is better than Hulu for recent horror indie hits. This one is about a woman (Niamh Algar) whose job is to cut out the nasty bits from genre films so they can be released. To say that she starts taking her work home with her would be an understatement.
E.L. Katz's indie darling is really more pitch-black comedy than straight horror, anchored by a quartet of great performances from Pat Healy, Sara Paxton, Ethan Embry, and David Koechner. Healy plays an ordinary guy who runs into an old friend at a bar after a really bad day, played by Embry. As the two reminisce and drink, they run into a rich couple looking for a bit of entertainment in their lives. They keep challenging their new friends to greater and greater risks for money. How far would you go?
Horror remakes are almost always awful, but this 2010 remake of the masterful George A. Romero original is an exception. It's deadly simple – a virus turns people in a small Iowa town into violent maniacs. Given the state of the world in the 2020s, this might be the kind of cautionary horror tale that's even better now than when it came out a decade ago.
Killer dog movies can be a tough sell but this one comes with the pedigree of the master of horror, Stephen King. Adapted from his 1981 book, this 1983 hit tells the story of a mother and son who end up trapped in their car when they're attacked by a rabid St. Bernard. It's not perfect but maybe it's that '80s horror movie that terrified you as a kid. Revisit your trauma on Hulu!
This entry in Hulu's Into the Dark anthology series is one of its strongest chapters to date. Up-and-coming feature director Gigi Saul Guerrero helmed this story about a pregnant woman who gets swept up by a nefarious U.S. government operation while trying to cross the border from Mexico to the United States. Horror legend Barbara Crampton co-stars as an evil emissary of the American Dream in this immigration nightmare.
Larry Fassenden is a prolific creator of genre content, having written, directed, produced, and performed in films for decades. One of his strongest recent efforts is last year's Depraved, a modern retelling of Frankenstein that he wrote and directed. A maniac scientist funded by a shady backer is picking up men off the street and harvesting them for parts; he finds his biggest success making aggregate humans in the one he names Adam. But what happens when the "monster" develops a mind of its own?
*Fire in the Sky (1993)
Released in 1993, the movie barely made a dent at the box office, but it deserves a new life. It's an effectively creepy sci-fi/horror film based on the book The Walton Experience, which recounts a reportedly true alien abduction that took place in 1975. D.B. Sweeney and Robert Patrick star.
*Friday the 13th (1980)
It's hard to overstate how much this movie changed the landscape, really redefining the slasher genre not only in this film but the many sequels that would follow. As any horror fan will tell you, the infamous Jason Voorhees wasn't even the killer in this first movie! Who was? Watch it and find out.
Gaia (2021)
Hulu still struggles a bit with their international flavor and so it's nice to see them pick up this South African horror film that was released in the summer of 2021, after its South by Southwest premiere in March. A sort of ecological horror film, it takes place in South Africa's forestry service, where two employees discover that the planet is about ready to fight back.
One of the best things about Bong Joon Ho winning multiple Oscars for his brilliant Parasite (also on Hulu) is the exposure likely led more people to his other works, including this wonderful film, one of the best monster movies ever made. In fact, this story of a creature in the Han River also stars the leading man from Parasite, the wonderful Song Kang-ho. It's a gorgeous piece of work that really put Bong on the map worldwide.
Lars von Trier wrote and directed one of the most controversial films of his career with this 2018 release about a serial killer, played unforgettably by Matt Dillon. Using elements of Dante's Inferno, Von Trier brings us into the mind of a madman with such intense brutality that the film was barely released in most of the world. See what the controversy was about.
This taut thriller centers on a seemingly disturbed man whose estranged brother shows up at his house hoping they can reconnect. But the man is a little bit busy at the moment, seeing as how he is certain he has Satan himself trapped in his basement. What starts as an apparent delusion becomes a frighteningly real possibility as the imprisoned basement dweller beckons to be set free. Would you really open that door if you were even a little worried that the devil was waiting on the other side?
Ben Wheatley (Free Fire) made one of the best COVID movies so far, a surreal horror movie that premiered at the 2021 Sundance Film Festival and is already on Hulu. Two researchers head deep into the woods to find a colleague who may have gone off the deep end. Part Apocalypse Now and part acid trip, it's a mesmerizing, powerful piece of filmmaking.
Adrian Lyne's 1990 horror film has developed an increasingly vocal fan base in the three decades since its release (helped in part by a horrible remake in 2020 that reminded everyone how much better the original was). Tim Robbins stars as Jacob, a man who starts having increasingly terrifying visions and hallucinations, many of them related to his time in Vietnam. A stunning journey into Hell, it's also an anti-war film that's given weight by Robbins's genuine, in-the-moment performance.
Tomas Alfredson's Swedish vampire movie is one of the best horror flicks of the new millennium, a film that feels like it's really influenced the current wave of personal, "elevated" horror films that are currently so popular. A 12-year-old boy becomes friends with a young girl in a Stockholm suburb in the '80s and finds out she may not be exactly what she seems. Haunting and unforgettable.
Teresa Palmer stars in this 2016 film based on the short of the same name that became a stunning box office hit, making over $140 million on a budget under $5 million. Audiences were drawn to the story of Rebecca Wells, who gets drawn into the story of a sinister force that seems to be killing people when the lights go out. An allegory for depression and mental illness, the film doesn't handle that serious subject matter with the most grace but it has some undeniably powerful set pieces.
Little Monsters writer and director Abe Forsythe threw up a Hail Mary when he attempted to cast Lupita Nyong'o for this zombie comedy set at a children's theme park — and it paid off. Nyong'o stars as a kindergarten teacher saddled with both the ne'er-do-well uncle of one of her students and a sociopathic kids'-show star played by Josh Gad. They're all trying to get out of Playland alive while protecting the kids from the gory truth of what's happening around them.
Riley Keough stars in this terrifying Sundance hit that made a quick jump from theaters in early 2020 to Hulu. Keough plays the fiancée of a man with two kids who aren't exactly looking for a stepmother. At a frozen lodge retreat, new mom's past experience with a death cult comes to the fore and things get really creepy. Don't miss this one.
Even people who have never seen the movie know the story of how Christian Bale nearly killed himself with weight loss to make it all the more harrowing. Bale stars as Trevor Reznik, an insomniac who spirals into complete madness. Brad Anderson is the best director you probably don't know by name, and The Machinist is one of his best films, anchored by the complete commitment of its leading man.
Arnold Schwarzenegger gives his best late-career performance in this horror/drama from 2015. The former governor plays a man trying to save his daughter Maggie (Abigail Breslin) from a zombie apocalypse. The twist is that he's too late, and now must decide what to do with his undead daughter. Moving and unpredictable, it's a hidden gem on this list.
There's a nightmarish quality to The Other Lamb, a 2019 festival hit from IFC Midnight. It may tell a relatively familiar story of cult life, but it does so with the visual language of a dream, anchored by great performances from Raffey Cassidy and Michiel Huisman, who plays the abusive leader of a cult from which the film's protagonist ultimately rebels. Taut and surreal, it's another great example of Hulu picking up smaller, relatively unseen recent releases and giving them a second life.
Revisit David Fincher's underrated 2002 thriller, which stars Jodie Foster and a young Kristen Stewart as a mother and daughter attacked by burglars on one tumultuous night. Like all Fincher, it's an exercise in top-notch craft, and contains an underrated performance from Foster.
Everyone now knows Jason Blum as one of the most important producers in the industry, but here's the franchise that really put his model of low-budget horror on the map. Reportedly made for only $15k, the original grossed almost $200 million worldwide and launched a franchise. A found footage modern classic, Paranormal Activity doesn't get enough credit for helping launch the current comeback of horror. For some reason, Hulu only has part 3 right now, but it's better than nothing!
The twisted apple doesn't fall too far from the tree for Brandon Cronenberg, who picks up the mantle of body horror from his father David with this, his best work to date. It stars Andrea Riseborough, Christopher Abbott, Sean Bean, and Jennifer Jason Leigh in a vision of a world in which people can literally possess other bodies, leading them to do things they will never remember. This is not for the faint of heart, and the version on Hulu is the notoriously "Uncut" one.
One of the great holiday horror movies of all time, Rare Exports is a Finnish film about a mountain-dwelling family that lives perilously close to a shocking new discovery: the tomb of Santa Claus. But in this case, we mean a dark fairy-tale Santa who sends hordes of his evil minions, in the form of naked old men, to wreak havoc on the landscape. Reindeer are being slaughtered. Children are going missing. And little Pietari has to figure out why before Santa is free to fully raise hell.
*Red Eye (2005)
One of Wes Craven's last great films ended up being his most indebted to Alfred Hitchcock. The Master of Suspense would have loved this thriller starring Rachel McAdams and Cillian Murphy. She plays an average woman on a flight; he plays the terrorist who ends up sitting next to her. It's taut and clever.
2021 marked the 25th anniversary of the Capcom game series that changed the landscape forever, and it was celebrated both by the release of Resident Evil: Village and the spreading of the films based on these games across screening platforms. Hulu currently has the first (and still best) film and one sequel…
Rose Glass's terrifying horror film is one of the best works of 2021 and it's already on Hulu. Reminiscent of psychological nightmares of the '70s like Repulsion and Rosemary's Baby, this is the tale of a hospice nurse named Maud (a fearless performance from Morfydd Clark) who becomes obsessed with saving the soul of one of her patients (Jennifer Ehle).
Neasa Hardiman wrote and directed this 2019 waterbound thriller about … something found under the surface by a fishing trawler. With echoes of The Thing, the claustrophobia and paranoia become just as dangerous as whatever this crew has discovered. It stars Hermione Corfield, Dougray Scott, and Connie Nielsen, and is the kind of indie horror project almost guaranteed to develop a following via word of mouth. Get on the bandwagon now.
If you somehow have never seen it, this is the story of two detectives (Brad Pitt & Morgan Freeman) who hunt a serial killer basing his crimes on the seven deadly sins. It shook the movie world when it was released and it's still influencing thrillers released a quarter-century later.
Owen Campbell and Charlie Tahan star in this little-seen 2017 thriller about a horrible accident and what it does to two of the kids involved. Four teen boys are just being dumb teen boys when they find a katana in the belongings of one of the kids' brother. They do what dumb kids do, taking it to the park and slicing up milk cartons, but things turn tragic when a fight erupts. A hidden body and intense guilt turn what starts as a coming-of-age piece into something much darker. This is smart, engaging storytelling.
Often considered a lesser adaptation of Stephen King works — in part because the source material, written under the pseudonym Richard Bachman, is pretty mediocre — this 1996 Tom Holland film is better than its reputation. Robert John Burke plays a lawyer for the mob who is cursed after he kills a woman in a car accident to lose weight rapidly no matter what he does.
Triggered (2020)
Hulu is one of the best streaming services when it comes to recent indie films that may have slipped under your radar. Take this independent horror film that barely made any waves in its 2020 VOD release; it feels destined for cult status. The premise is too good: a group of friends wakes up with suicide vests on their chests with timers. The only way to get more time? Kill each other.
Just a few months after its VOD release, the clever 2021 horror flick is already on Hulu. Based on the novella of the same name, Sean King O'Grady's film stars Pat Healy and Vinessa Shaw as the parents of a family stuck in their bathroom during the apocalypse. Ozzy Osbourne voices a demon dog. You know you want to see it now.
The impressive trio of Armie Hammer, Zazie Beetz, and Dakota Johnson lead this head-tripping body horror from director Babak Anvari. Hammer's character is a bartender existing in a state of arrested development at his New Orleans watering hole, where he flirts with one of his best friends (Beetz) and kind of phones it in with his live-in girlfriend (Johnson). But his coasting existence is destroyed when someone drops a cell phone in his bar and he finds a twisted video on it that ruins his life.
The Wretched (2020)
Quickly turned around from theaters to Hulu as a part of the streamer's deal with IFC, this flick is basically Fright Night but with witches. The Pierce Brothers wrote and directed this story of a teenager who becomes convinced that the strange happenings next door are due to witchcraft. Funny trivia: Because nothing else was out when the film was released in theaters during Covid-19, The Wretched was technically No. 1 at the box office for six weeks, the first movie to do that since Avatar.
XX (2017)
Horror has long been accused of being a boy's club, which made this 2017 anthology film all the more refreshing in that it features four short films and a framing device, all directed by women. Jovanka Vuckovic, Annie Clark (aka St. Vincent), Roxanne Benjamin, and Karyn Kusama collaborated on the Sundance hit. Like all anthology films, it's hit and miss, but more often the former.
Adam Wingard's thriller exploded after its TIFF premiere way back in 2011 and became a reasonable hit for Lionsgate. It's easy to see why. A home invasion thriller with a twist it's another tale of a family attacked by masked assailants, but it has personality and style that's usually lacking in this genre. Did you like Wingard's The Guest? This one is just as good.
If you subscribe to a service through our links, Vulture may earn an affiliate commission.