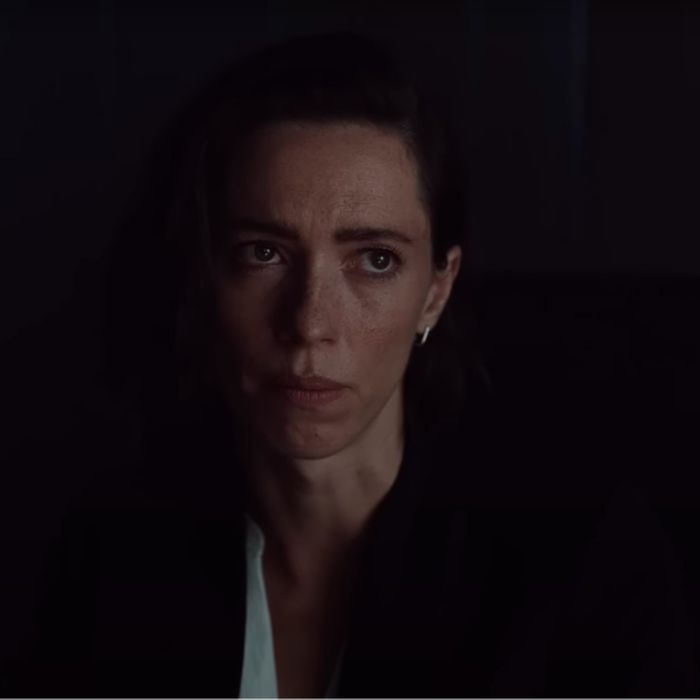 Resurrection
.
Photo: IFC Films/YouTube
This article is regularly updated as titles leave and enter Shudder. New titles are indicated with an asterisk.
Horror fans know there's only one streaming service that they need to have — Shudder. Launched in 2016 and operated by AMC Networks, Shudder is one of the most smartly curated and densely stocked catalogs of any streaming service. Non-horror fans might write it off as something they don't need, but Shudder really could appeal to anyone. It reveals how much variety there is within the word "horror," and it's being constantly updated with some of the best original film offerings of any streamer. Don't miss out. And start with these 30 films now on the service, really just a taste of the hundreds of movies and original programs offered by Shudder, starting with this month's editor's pick.
This Month's Editor's Pick
* Lake Mungo
Year: 2010
Runtime: 1h 27m
Director: Joel Anderson
The fake documentary horror film got driven into the ground but not before producing this indie masterpiece, which might be the best of the found footage genre because of how genuinely dangerous it feels. Using interview footage and home movies, it details the death of a girl named Alice, who it's discovered has been haunted by something at Lake Mungo. It's a stunner.
Carnival of Souls
Year: 1962
Runtime: 1h 18m
Director: Herk Harvey
One of the best horror movies ever made, Herk Harvey's 1962 film is an early cult classic, a film made for almost no money that became an influential masterpiece. Candace Hilligoss plays a woman who starts having terrifying visions after surviving a car accident. These visions lead her to an abandoned carnival. You can see this film's DNA in hundreds of horror movies to follow, but it's still wonderfully creepy when judged on its own terms.
Color Out of Space
Year: 2020
Runtime: 1h 50m
Director: Richard Stanley
Richard Stanley co-wrote and directed an adaptation of the H.P. Lovecraft short story of the same name, marking his first time behind the camera since the disastrous 1996 production of The Island of Dr. Moreau. Color Out of Space went much better. Nicolas Cage plays the patriarch of a family that moves to a remote farm, at which a glowing meteor seems to crash in the front yard. And then things get really weird in a way that only a Lovecraft movie can.
The Dark and the Wicked
Year: 2020
Runtime: 1h 35m
Director: Bryan Bertino
Released during the first year of the pandemic, Bertino's indie horror movie may be the most underrated on this list given how much it got buried by real-world problems. Marin Ireland and Michael Abbott Jr. play siblings who return to their remote family farm in Texas to discover that something is wrong with mom and dad. As their father's health worsens, strange things start happening around the farm, culminating in a final act of terrifying visceral power.
Deadstream
Year: 2022
Runtime: 1h 29m
Director: Joseph Winter, Vanessa Winter
This SXSW hit from early 2022 is a Shudder exclusive now, and so worth a look. It's got the energy of Evil Dead 2 but for the iGeneration. Shawn is an annoying YouTube personality who needs a comeback after one of his videos was problematic. He decides to go to a reportedly haunted house to livestream what he finds there, and things get icky, hysterical, and very weird.
Year: 1976
Runtime: 1h 44m
Director: Dario Argento
There's a reason that so many horror directors bow at the altar of Dario Argento, the king of the giallo film. Also known as The Hatchet Murders, Deep Red is one of his masterpieces, a great starting point if you're just getting into Argento's career. The story of a pianist (David Hemmings) who gets caught up in the investigation into a serial killer contains some of Argento's most unforgettable set pieces. The superb score by Goblin doesn't hurt.
Year: 2018
Runtime: 1h 52m
Director: Justin Benson and Aaron Moorhead
The brilliant Justin Benson & Aaron Moorhead directed and starred in a fantastic sci-fi thriller about two brothers who return to a cult from which they escaped years earlier. They learn that there's more to this group than they remember or understand. It's a riveting film about cycles and trauma, embedded in a truly thrilling story.
Year: 1978
Runtime: 1h 30m
Director: John Carpenter
Maybe you've heard of it? It seems unlikely that anyone subscribing to a service called Shudder hasn't seen John Carpenter's game-changing masterpiece, but maybe it's been a few years for you and you're considering a revisit. You really should go back to Haddonfield and see where the saga of Michael Myers began. It's the rare horror movie that can send chills up your spine every time you see it.
Hellbender
Year: 2002
Runtime: 1h 26m
Director: John Adams, Zelda Adams, Toby Poser
The Adams family rules. A New York family of filmmakers, they write, direct, shoot, edit, and star in their films, including the excellent The Deeper You Dig, also on Shudder. Their latest stars Zelda Adams, the daughter of the filmmaking crew, as a teenager who has been isolated from society but discovers that they have a connection to witchcraft that could destroy everyone. An original coming-of-age tale, it's further evidence that everyone should know the Adams movies.
Hellraiser
Year: 1987
Runtime: 1h 33m
Director: Clive Barker
Clive Barker's debut directorial effort, working from his own screenplay, may be the best cinematic example of a writer translating his vision from the page to the screen. Shakespearean in its examination of family betrayals and unchecked evil, Hellraiser is a movie that works just as well today as it did thirty years ago. Note: You can also check out the underrated Hellbound: Hellraiser II on Shudder and make it a double feature. Lock the doors first. None of the other sequels are on Shudder right now, but that's probably for the best.
Henry: Portrait of a Serial Killer
Year: 1986
Runtime: 1h 22m
Director: John McNaughton
Horror films typically have an exaggerated style that makes them easier to watch. Whether they're the slasher pics of the '80s or the "elevated horror" of today, we can feel comfortable that these films don't reflect real life. What was (and is) so startling about this drama is how genuine it feels, capturing the grimy, dirty life of a pair of sociopaths who feed each other's penchant for violence.
Year: 2020
Runtime: 56m
Director: Rob Savage
Rob Savage directed the first major pandemic-produced horror film, a movie about a séance gone wrong over Zoom, which was filmed while the COVID-19 outbreak shut down the world. Directing the project via Zoom himself, Savage produced a surprisingly effective piece of work. And it only runs 56 minutes!
Year: 2010
Runtime: 1h 35m
Director: Ti West
Ti West had a remarkable 2022 with the release of X and Pearl, but some of his fans would argue that this is still his best flick. A true slow burn, this '80s-set thriller stars Jocelin Donahue as a woman who answers a babysitting ad to make some extra cash, but finds herself watching an empty house…with something weird going on in the basement. It takes its time getting there, but the climax of this movie is worth the wait.
The Innocents
Year: 2022
Runtime: 1h 58m
Director: Eskil Vogt
An unusual supernatural thriller with themes of superpowers, this chilling Norwegian film documents a group of children who may not be like the others. It's an unsettling film about young people learning that evil might be genetic and that with great power comes great responsibility. The Innocents is not for the faint of heart when it comes to children and animals in jeopardy. You've been warned.
Year: 2016
Runtime: 1h 40m
Director: Karyn Kusama
Will (Logan Marshall-Green) and Kira (Emayatzi Corinealdi) are going to a dinner party in the Hollywood Hills, hosted by Will's ex-wide Eden (Tammy Blanchard). As if that wouldn't normally be awkward enough, there's something strange going on with some of the dinner guests, including one who might be a cult leader. Tense and smart, The Invitation is like nothing else on Shudder.
Year: 2018
Runtime: 2h 1m
Director: Panos Cosmatos
Panos Cosmatos gave Nicolas Cage one of the best roles of his career in this 2018 film that already feels like a cult classic. For about an hour, Mandy is a slow burn about a man who goes through a living hell when a cult kidnaps and murders his wife (Andrea Riseborough). And then for the second hour, it's a crazy movie that's just washed in blood and features a chainsaw fight. You can't adequately describe it in words, so you just need to see it.
* Near Dark
Year: 1987
Runtime: 1h 34m
Director: Kathryn Bigelow
The director of Point Break and The Hurt Locker made arguably the best vampire movie ever made in her stunning '80s flick about an average guy who stumbles upon creatures of the night, including one unforgettably played by Bill Paxton. Unlike a lot of vampire fiction, Near Dark feels grounded and dangerous, like you could run into this crew if you stayed at the wrong bar for too long.
Night of the Living Dead
Year: 1968
Runtime: 1h 35m
Director: George A. Romero
When a young man named George A. Romero got some buddies together to make a movie in Pittsburgh that had almost no budget, they couldn't have possibly known that they were about to change movie history. Watching this classic a half-century after its release, one is struck by how much it holds up today, tackling issues and reshaping horror movie language in a way that will never grow old.
Nightbreed
Year: 1990
Runtime: 2h
Director: Clive Barker
It will never be Clive Barker's most famous film but his 1990 release has a very loyal cult following – a.k.a. the people who see themselves in the story of outcasts and monsters. Craig Sheffer stars as a mental patient who has been tricked into thinking he's a serial killer by his maniacal doctor (an unforgettable David Cronenberg). He flees and finds safety with literal monsters in a cemetery called Midian. It's a bit clunky but also daringly ambitious.
Nosferatu
Year: 2018
Runtime: 1h 48m
Director: Coralie Fargeat
It's been a century since Murnau changed the cinematic horror language forever with his release of the foundational vampire film Nosferatu. Max Schreck stars as Count Orlock, a creature of the night. An unauthorized adaptation of Bram Stoker's Dracula, this film reshaped the way movies dealt with horror. Note: The excellent Werner Herzog version is also on Shudder.
Phantasm
Year: 1979
Runtime: 1h 29m
Director: Don Coscarelli
Another low-budget flick that produced an empire, Don Coscarelli's totally bonkers 1979 film isn't as much an influential genre classic as it is kind of unlike anything before or since. Who can forget the first time they saw Angus Scrimm as The Tall Man, one of the best horror characters of his era? The crazy plot here is secondary to the unforgettable imagery and style. There's a reason it spawned four sequels and has a very loyal cult following 40 years later. (Note: Phantasm III, IV, and V are all on Shudder too. Tall Man Marathon!)
Re-Animator
Year: 1985
Runtime: 1h 25m
Director: Stuart Gordon
A lot of filmmakers have tried to incorporate H.P. Lovecraft into their work either as an influence or direct adaptation, but Stuart Gordon's 1985 cult hit remains arguably the best. Adapting Lovecraft's Herbert West—Reanimator into a feature film, Gordon is fearless, making a movie that contains some of the most memorably twisted images and ideas of its era. Originally X-rated for its overall insanity, this is a riff on the classic tale of medical science gone malevolent as a doctor starts re-animating dead bodies. Never a good idea.
Year: 2022
Runtime: 1h 44m
Director: Andrew Semans
Rebecca Hall is riveting as Margaret, a successful businesswoman who has buried the trauma from an abusive ex-partner (Tim Roth) until he unexpectedly resurfaces in her world. Andrew Semans's critical smash is exclusively on Shudder, and it's the kind of truly bonkers thriller that you need to see before someone tells you to. Get on the increasingly crowded bandwagon for this future cult classic now.
Saloum
Year: 2022
Runtime: 1h 24m
Director: Jean Luc Herbulot
Culturally resonant and thrilling, this Toronto 2021 film is a Shudder exclusive now. It starts as a thriller as a group of mercenaries work to extricate a drug lord from Guinea-Bissau and take him to Dakar, Senegal. Along the way, they're forced to land in a remote village, where, well, things happen. Riveting and original, Saloum is one of the best genre films of 2022.
Speak No Evil
Year: 2022
Runtime: 1h 37m
Director: Christian Tafdrup
Stop being so nice to people. That's arguably the theme of this shocking 2022 genre hit, now exclusively on Shudder. Two couples who became friends on vacation meet up again and discover they have less in common than they first thought. As micro-aggressions become macro-aggressions, this Haneke-inspired film seems to be encouraging people to stand up when they sense something is wrong, or risk never being able to stand again. The final scenes are so shocking that viewers should be warned that this is not for the faint of heart.
Year: 2019
Runtime: 1h 23m
Director: Issa López
There aren't enough films on Shudder that aren't from the United States or Asia. This Mexican offering from Issa Lopez is an exception, and it's a good one — a tender, empathetic tale of the orphans of the Mexican Drug War with stylistic echoes of one of its biggest fans, Guillermo del Toro.
Year: 2016
Runtime: 1h 58m
Director: Yeon Sang-ho
A legitimate phenomenon that has grossed almost $100 million worldwide, this 2016 South Korean movie is one of the best zombie flicks of its era. It's simple — zombies on a train — but that's one of the reasons it works so well. It has a propulsive, nonstop energy, and it feels like its legacy is just getting started. There's a reason that James Wan is working on a remake and director Yeon Sang-ho helmed a sequel, also on Shudder
The Void
Year: 2017
Runtime: 1h 30m
Director: Jeremy Gillespie, Steven Kostanski
Steven Kostanski and Jeremy Gillespie's 2016 Canadian film may be the least known on this list, but just trust us – you're going to dig it. So low budget that a lot of its effects were crowdfunded on Indiegogo, The Void is the story of a small group of people at a hospital at which a portal to the other side just happens to open. It has echoes of H.P. Lovecraft with a style that's reminiscent of John Carpenter's wonderful single-setting work. And the creature effects are just aces.
Watcher
Year: 2022
Runtime: 1h 31m
Director: Chloe Okuno
One of the best films of 2022, this Shudder exclusive stars Maika Monroe (It Follows) as a woman who has moved to Romania with her husband Francis (Karl Glusman). Without much to do and unable to speak the language, she starts to get paranoid that someone is watching her from across the courtyard. Stylish and riveting, Watcher is a must-see.
* The Wolf of Snow Hollow
Year: 2020
Runtime: 1h 25m
Director: Jim Cummings
The director of The Beta Test wrote, directed, and stars in a film that kind of feels like what would happen if the Coen brothers decided to make a werewolf movie. Yeah, it's that good. He's an average cop in a smalltown who has to deal with a failed marriage and troubled daughter when he's confronted by some bizarre murders in his town. It also features one of the final performances of the great Robert Forster.
Every editorial product is independently selected. If you buy something through our links, New York may earn an affiliate commission.