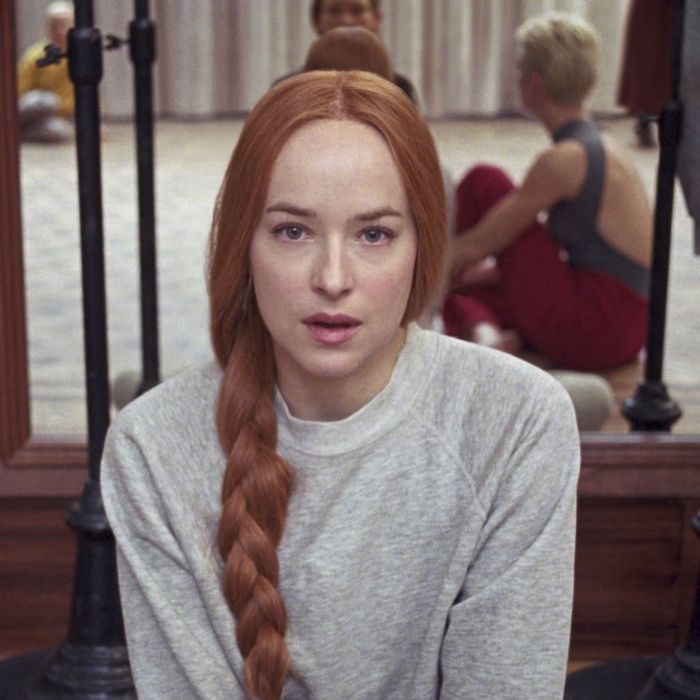 Suspiria
.
Photo: Amazon Studios
This post is updated frequently to reflect the latest movies to leave and enter Amazon Prime. *New additions are indicated by an asterisk.
Amazon Prime is one of the better streaming services for horror fans (and that's even before you add on the essential Shudder service for a little extra blood and guts). Someone over at Amazon HQ is clearly a fan of the genre, because there are an unusually abundant number of quality films on the service that will make you double check that the doors are locked at night when you're done watching. Here are the 40 best of them. Sleep tight.
*An American Werewolf in London
John Landis is widely recognized as a comedy guy because of films like Animal House and The Blues Brothers, but he also pioneered horror with projects like Michael Jackson's "Thriller" video and this make-up masterpiece, a movie that holds up today because of its emphasis on incredible practical effects. David Naughton and Griffin Dunner play a pair of American backpackers who travel to England and discover that werewolves are very real. The original tagline: "From the director of Animal House…A different kind of animal."
*Beyond the Black Rainbow
Remember how f-ed up Mandy was? Well, this is from the same director, and arguably even more insane. Panos Cosmatos's feature debut takes place at a remote institute where people are trying to rip apart the very fabric of time and space. A crazy doctor has kidnapped a telepathic girl and…you know, there's no point in describing this movie. You just need to experience it.
*Big Bad Wolves
Three Israeli adults have abducted a teacher whom they believe has committed a horrible rape and murder of a young girl in the woods. This black comedy/thriller earned raves on the fest circuit after its premiere at the Tribeca Film Festival in 2013. It's smart and twisting in its clever narrative to such a degree that Quentin Tarantino actually named it the best film of 2013.
No one makes movies like Gaspar Noé. The director of Enter the Void and Irreversible delivered one of his most unforgettable experiences in this mindfuck that starts out like a joyous dance party and becomes a waking nightmare. Largely improvised and containing visual flourishes like a single 42-minute take, this is the kind of movie you can't really explain. You just need to experience it.
James Ward Byrkit wrote and directed this 2013 gem that has developed quite a cult following over the years since its Fantastic Fest premiere. The idea is one that Rod Serling would have loved. A group of people get together for a dinner party when the whole neighborhood goes into a blackout except for the house at the other end of the street, in which the same dinner party appears to be taking place. Strap in.
Sometimes you're looking horror a bit off the beaten path. Take the trip to this Ant Timpson film that premiered at Tribeca in April of 2019. Elijah Wood stars as a young man who seeks out his estranged father (the great Stephen McHattie), and the two attempt to bond, but, well, something isn't quite right with daddy. With some clever twists and turns, this could become a cult hit on services like Amazon Prime.
Alexandre Aja directed this razor-sharp 2019 film about a father and daughter trapped in a basement as flood waters rise during a hurricane. Oh, and they just happen to be being hunted by alligators. A combination of disaster flick and monster flick tropes, Aja's film is a delight from start to finish. There's not an ounce of fat on this one.
Horror remakes are almost always awful, but this 2010 remake of the masterful George A. Romero original is an exception. It's deadly simple — a virus turns people in a small Iowa town into violent maniacs. Given the state of the world in 2020, this might be the kind of cautionary horror tale that's even better now than when it came out a decade ago.
Neil Marshall's best work remains this 2005 thriller that works as both a study in claustrophobia and a truly terrifying monster movie. Six women make the dumb decision to leave their houses and go into a cave system, where they first face the incredibly tight and terrifying physical situation…and then the things that live in the dark. Bracing and brilliant, this is one of the best modern horror films on any platform.
Frailty
The late Bill Paxton directed and co-stars in this stunning psychological thriller that didn't get a lot of attention in 2001 but has developed a following over the years. Matthew McConaughey stars as a young man who tells the FBI that his brother is the man behind a string of serial killings, inspired by their upbringing at the hands of a man (Paxton) who told them he had been visited by God and told to destroy demons in human form on Earth.
Yes, it's more thriller than horror, but you get a pretty dark, vicious, horrific view of the world — especially if you watch the entire Millennium trilogy (The Girl Who Played with Fire and The Girl Who Kicked the Hornets' Nest are on Prime too). This film was famously remade by David Fincher, but this is the powerful, foreign original, the film that made Noomi Rapace a star.
*Hard Candy
More of a thriller than a traditional horror film, this David Slade pic captures real terror in a way that's scarier than most movies on this list. The film stars Elliot Page as a young vigilante who has planned an elaborate trap for a sexual predator, played perfectly by Patrick Wilson. Terrifying and intense, it feels like this is a flick ready for a reappreciation.
Claire Denis' 2018 sci-fi/horror film is one of the most WTF movies you could watch on any streaming service and contains just enough terrifying sequences to qualify it for a list like this one. Robert Pattinson stars as a passenger aboard what is essentially a prison ship to the edge of the universe. Juliette Binoche, Mia Goth, and Andre Benjamin join him on this unforgettable journey.
House of 1,000 Corpses
Rob Zombie's directorial debut rocked the horror world when it dropped in 2003. Clearly inspired by gore masters like Lewis and Argento, but with his own hillbilly horror style, Zombie was a filmmaker who felt like he had a loyal following from his very first shoot. It's fun to watch this one almost two decades later and see how it's influenced the genre already.
*House on Haunted Hill
Not the cheesy remake but the 1959 original with its wonderful scenery-chewing performance from the singular Vincent Price. The horror legend plays Frederick Loren, an eccentric millionaire who invites five strangers to his haunted house and tells them that he will pay anyone who can stay the night a whopping $10k. It doesn't go well.
The great Korean director Kim Jee-woon (The Age of Shadows) directs an intense thriller that gets so dark, it qualifies as horror. Lee Byung-hun plays an NIS agent whose fiancée is murdered by a serial killer, played by Choi Min-sik, and so he dedicates his life to tracking him down and bringing him to justice.
There's a reason that this story of pod people has been remade pretty much for every generation. It taps into something timeless about the fear of distrusting our fellow man (and seems pretty ready for a 2020 update). The '70s version by Philip Kaufman is arguably the best, anchored by one of Donald Sutherland's best performances and that creepy sense that the sense of community fostered by the late '60s was being dismantled from within.
The great Don Coscarelli (Phantasm) delivered a clever horror-comedy in this 2012 adaptation of the David Wong novel of the same name. Premiering at Sundance that year, it was almost an instant cult hit with its creative and strange screenplay about, well, John's death. It may star Chase Williamson and Rob Mayes, but it's stolen by the supporting cast that features Paul Giamatti, Clancy Brown, and the one and only Doug Jones.
Ju-On: The Grudge
It's hard to overstate what a juggernaut the Ju-On franchise has become over the last two decades. There are over a dozen films in this franchise and three American versions, including one earlier this year. There's also a Netflix prequel series (which is actually pretty good). But this is still the tentpole of them all, the 2002 flick that really defined the style of these vicious ghost movies. It still works as well today as when it came out.
*Lake Mungo
Barely seen on its release, the last 14 years have turned Lake Mungo into a true cult hit. It feels like more people are watching this clever horror mockumentary every single day. You should be one of them! Unlike a lot of found footage films, this one has a true emotional core as a family deals with the drowning death of their daughter, and the possibility that she's not entirely gone.
One of controversial director Rob Zombie's best films, The Lords of Salem centers a small town that gets sucked into coven of Satan-worshipping women. Sheri Moon Zombie stars in the central role, but this is a piece all about Zombie's skill with atmosphere and dread.
Amazon's horror selection is even better if you have the Shudder add-on, but they do have exclusive streaming rights to Ari Aster and A24's excellent Midsommar, the story of a vacation gone horribly awry. Florence Pugh and Jack Reynor play a couple who go to Sweden for a festival. A comedy of cultures gives way to something much darker when the true purpose of the festival is revealed in a series of final scenes that you'll never forget.
Somewhat ignored on its release, the '80s nostalgia craze of the 2010s brought this Fred Dekker horror-comedy back to the mainstream, firmly positioning it as a cult classic. It's a fun flick that blends '80s comedy culture like that of John Hughes with the Universal monsters like Count Dracula, The Wolfman, and The Invisible Man.
Mulberry St.
We're digging deep for this film, which originally premiered as a part of a DTV series from After Dark Films called 8 Films to Die For. This was the best of the eight, helmed by a young Jim Mickle, who would go on to direct We Are What We Are and Stake Land. It's the story of an outbreak of a deadly infection in downtown Manhattan but it works more with mood and tension than action. An indie gem.
No one makes movies quite like Nicolas Winding Refn. The director of Drive delivered one of his most unforgettable flicks in this horror film about the fashion industry, featuring a fearless performance by Elle Fanning. And Keanu Reeves is in it too!
Night of the Demons
A cult classic from the minute it came out, the 1988 horror flick follows a group of high school students who decide to throw a party in an isolated funeral parlor. And then they compound that bad idea … with a séance! A demon that's been locked in the crematorium escapes and possesses the dumb teens, one by one.
When a young man named George A. Romero got some buddies together to make a movie in Pittsburgh that had almost no budget, they couldn't have possibly known that they were about to change movie history. Watching this classic a half-century after its release, one is struck by how well it holds up today, tackling issues and reshaping horror-movie language in a way that will never grow old.
How does one possibly begin to describe one of the most wonderfully odd films of the 2010s? Jim Jarmusch wrote and directed this story of apathetic vampires, creatures who have lived so long and seen so much that the world mostly leaves them apathetic. Tilda Swinton and Tom Hiddleston are fantastic in the lead roles, and they're matched by great supporting turns from Mia Wasikowska, Anton Yelchin, Jeffrey Wright, and John Hurt.
The movies in this franchise seem to bounce around the streaming services like the murderous silver ball within them but the Don Coscarelli original (and still best) is on Amazon Prime now. The 1979 horror classic that introduced the world to the Tall Man was reportedly made for around $300k and spawned a multi-million dollar franchise that's still going.
One of the best films of the J-Horror wave was 2001's Pulse from the great Kiyoshi Kurosawa. You may have seen Ringu or Ju-On, but this one is just as important to the history of horror, with two parallel ghost stories involving the afterlife intermingling with technology.
M. Night Shyamalan followed the success of The Sixth Sense and Unbreakable with one of the biggest hits of his career, the story of an average family man (Mel Gibson) who ends up at the center of an alien invasion. Smart and thrilling, this is easily one of the best films of Shyamalan's career, and one of the best genre pics of its era.
People have been praising George A. Romero yet again with the Shudder premiere of his lost classic The Amusement Park, so maybe the time is right for a reappraisal of his final film, 2009's last entry in the Dead series. The sixth Dead film is the tale of a group of AWOL National Guardsmen who find their way to an island of the ghost of Delaware where things are getting very weird. It's not perfect but minor Romero still makes for a major horror film.
Luca Guadagnino directed the 2018 remake of the Dario Argento classic, one of the best horror movies ever made. This one may not hold up to the original, but it has an intense, gory power of its own thanks to Guadagnino's visual gifts and fearless performances from Dakota Johnson, Tilda Swinton, Mia Goth, and more.
*Timecrimes
Before he would go on to direct Colossal, Nacho Vigalondo wrote and helmed this wonderful little indie horror film starring Karra Elejaide as a man who basically becomes trapped in a time travel loop. Consistently clever and thrilling, Timecrimes was getting buzz from the minute after its premiere at Fantastic Fest in 2007. It's a hell of a good…time. (Sorry.)
There are no horror films on Amazon Prime quite like this 2010 Norwegian flick. After all, found footage films about massive trolls aren't exactly getting made every day. Produced largely with unknown actors and shot in the mountains and forests of Western Norway, Troll Hunter has the kinds of unexpected twists and turns that make it a true monster movie classic.
Eli Craig's 2010 horror comedy has become a cult hit in the decade since its release, largely due to the incredibly likable performances from its two leads – Alan Tudyk and Tyler Labine. A spoof of movies like The Texas Chainsaw Massacre, this is really a comedy of errors as the two well-meaning hillbillies are mistaken for murderers by a bunch of city kids, who turn out to be just stupid enough to get themselves killed. It could almost be called slapstick horror, which is something the world could use more of in 2021.
Claire Foy is phenomenal in this 2018 psychological thriller directed by Steven Soderbergh. She plays a woman who is convinced that she's being stalked but the rest of the world seems to be gaslighting her into thinking she's crazy. Shot entirely on an iPhone 7, it has some questionable visual choices but Foy holds it all together in a riveting way.
Na Hong-jin's 2016 film is not one you should pick to watch on a casual date night. It takes a commitment of over 150 minutes, but it's worth every one of them. There's a cumulative power to this story of a policeman who investigates a strange series of events in a small town and basically discovers ancient evil. The Wailing is epic, and it rewards your commitment to it with a final act that's devastating and unforgettable.
Amazon Prime doesn't currently have the Nicolas Cage remake, choosing instead to stock the 1973 original on its virtual shelves. Ignoring the memes, it's the superior film anyway, starring Edward Woodward as a police sergeant who visits a remote island to find a missing girl and discovers the deadly cult that calls it home.
*The Woman
Lucky McKee (May) adapted Jack Ketchum's novel of the same name into this disturbing study of sexism, violence, and the façade of family life. Pollyanna McIntosh is devastating as the title character, a feral woman whose kind has lived in the woods for generations. She is found one day by a normal guy named Chris (Sean Bridgers), and taken home as a sort of pet, restrained in the family cellar. It's intense and unforgettable.