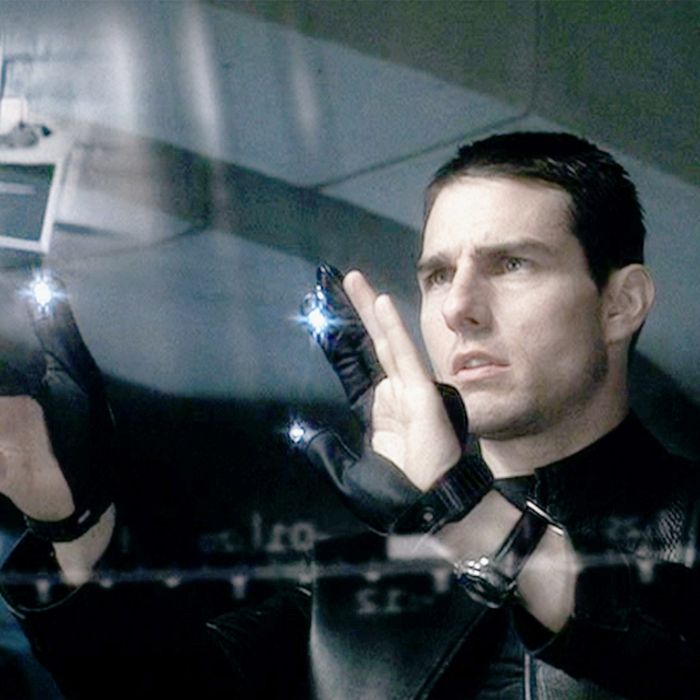 Minority Report
.
Photo: CBS via Getty Images
This list is regularly updated as movies rotate on and off of Prime Video. *New additions are indicated with an asterisk.
Amazon has a little bit of everything on their streaming service, but they don't have an interface that makes it particularly easy to find any of it. They also love to rotate out their selection with reckless abandon, making it hard to pin down what's available when you want to watch a movie. It's the kind of digital minefield that demands a guide. That's where we come in! This regularly updated list will highlight the best films currently on Prime Video, free for anyone with an Amazon Prime account, including classics and recent hits. There's truly something here for everyone, starting with our pick of the week.
This Week's Editor's Pick
Days of Heaven
Year: 1978
Runtime: 1h 33m
Director: Terrence Malick
Terrence Malick wrote and directed one of the best movies ever made in this 1978 period drama starring Richard Gere, Brooke Adams, Sam Shepard, and Linda Manz. It is the story of two lovers who move to the Texas panhandle in 1916 to harvest crops and get caught up in trying to trick a dying farmer into leaving them his fortune. Lyrical and intense at the same time, it's a legitimate masterpiece.
Drama
Year: 2001
Runtime: 2h 25m
Director: Steven Spielberg
When it was released in 2001, audiences were divided over Steven Spielberg's completion of a project once started by the legendary Stanley Kubrick about the nature of human existence. History has (mostly) come around to recognize it as a visually daring, often brilliant film. Haley Joel Osment stars as David, an android child who learns about the meaning of life and human nature. It's a gorgeous, ambitious piece of work that you should revisit if you haven't seen it since it came out.
Year: 2013
Runtime: 1h 49m
Director: Richard Linklater
Linklater closed out one of the best trilogies of all time in the final film (to date) about Jesse (Ethan Hawke) and Celine (Julie Delpy), a pair who met on a train so many years ago in Before Sunrise. It's such a richly nuanced character study of how love changes and shifts over the course of a relationship, anchored by two of the most genuine performances of their era.
Fruitvale Station
Year: 2013
Runtime: 1h 25m
Director: Ryan Coogler
Long before he joined the MCU or played Creed, the great Michael B. Jordan starred in this true story of the death of Oscar Grant, a young man who was killed by a police officer of the Bay Area Rapid Transit system in 2009. As Wakanda Forever lands in theaters, take the time to revisit Ryan Coogler's debut, a powerful drama that examines issues of systemic violence in a way that still resonates.
Year: 2016
Runtime: 2h 24m
Director: Park Chan-wook
The South Korean director of "The Vengeance Trilogy," which includes the cult classic Oldboy, released his most visually striking film in this adaptation of the novel Fingersmith by Sarah Waters. Shifting a Victoria era thriller to Korea under Japanese rule, Park delivered a searing, fascinating thriller about gender, class, and sexuality. It's his biggest hit, winning the Oscar for Best Film Not in the English Language. And it's a Prime Video Original, so it's not going anywhere.
Year: 2021
Runtime: 2h 37m
Director: Ridley Scott
One of two 2021 films by the incredible Ridley Scott is already on Prime Video in this adaptation of the 2001 non-fiction book by Sara Gay Forden. Lady Gaga gives a fearless performance as Patrizia Reggiani, whose romance with fashion empire heir Maurizio Gucci (Adam Driver) ended in violence. A modern camp classic just for Jared Leto's accent alone, House of Gucci is a riveting exercise in excess.
The Hunt
Year: 2013
Runtime: 1h 55m
Director: Thomas Vinterberg
Director Thomas Vinterberg and star Mads Mikkelsen earned raves and an Academy Award for their collaboration on 2020's Another Round, but it wasn't the first time they worked together (and arguably wasn't even the best). Check out their 2012 drama, now on Prime, about a man who becomes the target of a witch hunt after being falsely accused of sexually abusing a child.
Leaving Las Vegas
Year: 1996
Runtime: 1h 51m
Director: Mike Figgis
Some of the tropes about alcoholism and the overused hooker with a heart of gold subplot seem a little dated now, but the reason to still watch Mike Figgis's Oscar-winning drama is the performances. Cage throws his entire self into this role, making the clichés believable. Elisabeth Shue is damn good too.
Platoon
Year: 1986
Runtime: 1h 59m
Director: Oliver Stone
Oliver Stone's deeply personal and powerful film about the Vietnam War remains his best work, winning the filmmaker an Oscar for Best Director and nabbing Best Picture too. It stars Tom Berenger, Charlie Sheen, and Willem Dafoe in a story that casts a light on morality in wartime in a way that hadn't really been seen before. It's still incredibly moving stuff, and it always will be.
Primal Fear
Year: 1996
Runtime: 2h 10m
Director: Gregory Hoblit
Richard Gere stars in this 1996 thriller about an attorney who becomes deeply involved in his latest case, that of an altar boy (played unforgettably by Edward Norton) who has been accused of murdering a Catholic Archbishop. A battle of wills between Gere and Norton with the backdrop of allegations of abuse against the church, Primal Fear is a smart, riveting genre movie. Norton was so good he even won the Golden Globe for Best Supporting Actor and earned a much-deserved Oscar nomination too.
Road to Perdition
Year: 2002
Runtime: 1h 57m
Director: Sam Mendes
See, Tom Hanks doesn't always play the nice guy! In Sam Mendes' adaptation of the Max Allan Collins graphic novel, America's Dad plays a mob enforcer seeking revenge, and he gives one of his richest, most underrated performances. What's most memorable about this film is Mendes' remarkable attention to period detail. It's a gorgeous film just to live in for a couple hours. Don't do this one on your phone.
Year: 1992
Runtime: 2h 7m
Director: Francis Ford Coppola
Francis Ford Coppola's 1992 epic retelling of the classic novel is one of the most lavish and ambitious Hollywood productions of its era. Gary Oldman gives one of his best performances as the title character, but it's Coppola's incredible craftsmanship and unforgettable design that make his Dracula an underrated horror classic.
*Hellraiser
Year: 1987
Runtime: 1h 34m
Director: Clive Barker
The horror author Clive Barker directed this adaptation of his own novella The Hellbound Heart and made genre movie history. Introducing the world to the iconic Pinhead, who would go on to appear in so many sequels, the original film here is still the best, the tale of a puzzle box that basically opens a portal to Hell. The sequels have kind of lost the thread, but the original is still incredibly powerful. It's one of the few films from the '80s that would still shatter audiences if it were released today.
Invasion of the Body Snatchers
Year: 1978
Runtime: 1h 55m
Director: Philip Kaufman
There's a reason that Hollywood keeps returning to Jack Finney's novel The Body Snatchers—it strikes at a common fear that our neighbors and loved ones aren't who they were yesterday. The best film version of the novel is the '70s one with Donald Sutherland, Brooke Adams, Veronica Cartwright, Jeff Goldblum, and Leonard Nimoy. A riveting unpacking of '70s paranoia, this is a truly terrifying movie.
Jacob's Ladder
Year: 1990
Runtime: 1h 53m
Director: Adrian Lyne
Adrian Lyne's 1990 horror film has developed an increasingly vocal fan base in the three decades since its release (helped in part by a horrible remake in 2020 that reminded everyone how much better the original was.) Tim Robbins stars as Jacob, a man who starts having increasingly terrifying visions and hallucinations, many of them related to his time in Vietnam. A stunning journey into Hell, it's also an anti-war film that's given weight by Robbins's genuine, in-the-moment performance.
Let the Right One In
Year: 2008
Runtime: 1h 54m
Director: Tomas Alfredson
Based on the 2004 novel of the same name, this is one of the best vampire movies ever made. It's the tale of an ordinary pre-teen who is bullied at school and has a lonely life at home. That's the case until a new child moves in, one with a secret. She's a creature of the night, and her connection with this new friend will change both of their lives forever. Moody and moving, this is a modern classic.
Year: 1989
Runtime: 1h 43m
Director: Michael Lehmann
Talk about a movie ahead of its time. Coming-of-age teen comedies were never quite as wonderfully cynical before this movie about four teenage girls whose lives are upended by the arrival of a new kid, played by Christian Slater. More than just seeking to destroy the damaging cliques at his new school, Slater's character has plans for something a little more permanent in this comedy that really shaped the teen genre for years to come.
Year: 2021
Runtime: 2h 13m
Director: Paul Thomas Anderson
A controversial nominee for Best Picture at the beginning of 2022, P.T. Anderson's latest is already on Prime Video for subscribers to screen for no extra cost. And they should. Alana Haim and Cooper Hoffman are transcendent in this story of a teenager who falls for a twentysomething woman, and the odd adventures that somehow keep falling into their lives. It's a lyrical, gorgeously shot period comedy about those hazy days when anything seems possible.
Shaun of the Dead
Year: 2004
Runtime: 1h 37m
Director: Shaun of the Dead
The first chapter of what is now known as The Cornetto Trilogy is still arguably the best, a pitch-perfect hybrid of horror and comedy that owes as much to George A. Romero as it does British comedy. Nick Frost and Simon Pegg are simply perfect in the story of two ordinary guys who just happen to get caught up in the zombie apocalypse.
Year: 2009
Runtime: 1h 49m
Director: Jason Reitman
One of the best midlife crisis comedies of the modern era, Reitman's Oscar winning film stars George Clooney as a man who has spent more time on airplanes than he has with his family. Clooney's Ryan Bingham is a full-time "downsizer," someone who essentially ruins lives everywhere he goes. Clooney does some of his best work here, matched by Vera Farmiga and a breakthrough performance from Anna Kendrick – all three were nominated for Oscars.
Year: 2013
Runtime: 3h
Director: Martin Scorsese
Leonardo DiCaprio should have won the Oscar for his amazing performance as Jordan Belfort, the financial criminal that rocked Wall Street and shocked audiences in one of Scorsese's best late films. Arguments over whether or not this film glorifies a "bad guy" have become prominent — and could only really be made by people who haven't actually watched it. Most of all, it's a shockingly robust film, filmed with more energy in a few minutes than most flicks have in their entire runtime.
Face/Off
Year: 1997
Runtime: 2h 18m
Director: John Woo
There are rumors that a remake of this John Woo classic is on the horizon, so you owe it to yourself to go back and see the very high standard that project will have to meet. This is one of the best action movies of the '90s, a wonderfully staged blockbuster by one of the genre's best filmmakers. And John Travolta and Nicolas Cage were near the peaks of their screen charismas as an FBI agent and terrorist who end up, well, switching faces. It's a blast.
Year: 2002
Runtime: 2h 25m
Director: Steven Spielberg
One of Steven Spielberg's best modern movies is his adaptation of a Philip K. Dick story about a future in which crime can be predicted before it happens. Tom Cruise stars as a man who is convicted of a crime he has no intent of committing in a fantastic vision of a future in which the systems designed to stop crime have been corrupted. It's timely and probably always will be.
Once Upon a Time in the West
Year: 1969
Runtime: 2h 46m
Director: Sergio Leone
One of Sergio Leone's best films, this Western stars Henry Fonda, Jason Robards, Claudia Cardinale, and Charles Bronson. It's an epic film that casts Fonda against type as the bad guy and contains some of the best imagery in Leone's career, anchored by one of the best scores ever written by Ennio Morricone. In a 2008 poll by Empire of over 10,000 readers, filmmakers, and critics, this film was the highest-ranking Western. It's essential.
Skyfall
Year: 2012
Runtime: 2h 23m
Director: Sam Mendes
One of the best James Bond movies ever made is now the centerpiece of the 5-movie arc of Daniel Craig. The actor plays 007, of course, fighting against Javier Bardem's Raoul Silva this time around in a story that touches on the very legacy of the big screen superspy. Consistently riveting, and beautifully shot by Roger Deakins, this is top tier Bond. Note: There are a lot of Bond films on Prime Video if you're looking to have yourself a marathon, including all five Craig entries, even No Time to Die.
*Source Code
Year: 2011
Runtime: 1h 33m
Director: Duncan Jones
The director of Moon returned with an excellent sci-fi film about a man who has to relive the same eight minutes over and over again to try and solve the mystery of who blew up a commuter train on its way into Chicago. Jake Gyllenhaal is excellent in the lead role, and he's ably assisted by Michelle Monaghan, Vera Farmiga, and Jeffrey Wright. Source Code rules.
Year: 1986
Runtime: 1h 50m
Director: Tony Scott
Tom Cruise reminded everyone that he is really the last true movie star with the amazing success of this film's sequel in 2022. Why not go back to the original and see how the story of Maverick and Iceman rocked the world over 35 years ago? A lot of this is pretty dated now, but in a way that makes the nostalgic ride even more fun.
Fantastic Mr. Fox
Year: 2009
Runtime: 1h 26m
Director: Wes Anderson
The director of The Royal Tenenbaums and The Grand Budapest Hotel adapted the 1970 children's novel of the same name in his delightful stop-motion animated classic with one of the best voice casts in history. George Clooney, Meryl Steep, Bill Murray, Willem Dafoe, and Owen Wilson star in the tale of the titular character as his family is hunted by three farmers. It's a visual marvel for the whole family.
How to Train Your Dragon
Year: 2010
Runtime: 1h 37m
Directors: Chris Sanders, Dean DeBlois
When people speak of the best film trilogies of all time, they too rarely include the films based on the books by Cressida Cowell about a boy and his beloved fire-breathing friend. These movies are gorgeously animated and legitimately moving. They have an odd habit in the streaming era of bouncing around the streaming services like Toothless himself, but the first, and probably still the best, film is the one that's on Prime Video now.
Year: 2015
Runtime: 1h 25m
Director: Mark Burton, Richard Starzak
Who doesn't love Shaun the Sheep? The lovable, silent ovine headlined his first film in the 2015 big-screen version of the 2007 series by the wonderful Nick Park. Shaun and his flock are forced to the big city to rescue their farmer in a film that has no dialogue yet remains one of the funniest family films of the 2010s. It's just wonderful.
If you subscribe to a service through our links, Vulture may earn an affiliate commission.