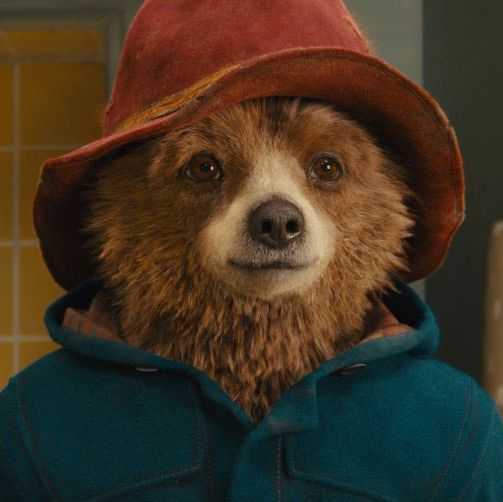 Paddington
.
Photo: Paramount Pictures.
This article is updated frequently as titles leave and enter Netflix. *New additions are indicated with an asterisk.
While Disney+ has entered the scene as a popular streaming service for a lot of families, the truth is that way more people still subscribe to Netflix. Are you one of them and in search of something to keep your kids entertained with something other than YouTube videos? We're here to help with a guide to 30 family films on Netflix that you don't need to feel bad letting your kids watch during screen time.
3 Ninjas Kick Back
Remember when three ninja kids became kind of a cultural phenomenon. It started with 1992's 3 Ninjas, which became a big hit on VHS after a reasonable run at the box office, leading to a mini-franchise. For some reason, Netflix only has the second film, which hit in 1994. Is it a great family movie? Oh God no, but it could be a nice bit of nostalgia for people who were the right age in the early '90s.
Shawn Levy and Ryan Reynolds reunited after their hit Free Guy for a big budget Netflix original that dropped in early 2022. Reynolds plays a guy who travels back in time to find the child version of himself and save the world. Zoe Saldana, Catherine Keener, and Mark Ruffalo co-star in a film that recalls '80s sci-fi/action movies for the whole family.
They've remade the story of the lovable orphan who keeps optimistically singing about tomorrow over and over again, but the best of the bunch remains the 1982 blockbuster, the first adaptation of the 1977 Broadway hit. With great supporting turns from Albert Finney and Carol Burnett, and expert direction from John Huston, the '82 Annie is the one that really made the redhead a household name.
Richard Linklater wrote and directed a lovely little slice of nostalgia, conveyed in the rotoscoped animated style that made the filmmaker's Waking Life and A Scanner Darkly so unique. This time, Linklater has made a film for the whole family, as Jack Black narrates a coming-of-age story that takes place just before the Apollo 11 landing.
After the success of Ron Howard's hit adaptation of How the Grinch Stole Christmas, it made sense that suitcases of money would be put toward trying to do it again with The Cat in the Hat, Dr. Seuss's beloved 1957 book. Mike Myers goes all in in the title role, supported by Alec Baldwin, Kelly Preston, Dakota Fanning, and Sean Hayes.
It doesn't have to be the holiday season to enjoy the antics of the Griswolds in one of the most beloved Christmas movies ever made. Written by John Hughes, it's the third film in the Vacation series, but it's arguably the most popular. Christmas Vacation is sometimes hard to find right around Christmas other than on cable TV, so maybe take the chance to revisit it on Netflix while you can.
Cloudy With a Chance of Meatballs
There's kind of been a weird revolving door thing wherein one of the two movies based on the beloved book Cloudy With a Chance of Meatballs is available on a streaming service (usually the second one), but it looks like the stars have finally aligned: Both movies and the TV series are on Netflix now! Watch 'em while you can. They're funny, smart, and as sweet as maple syrup.
In a year when there were too many Netflix original movies every week to watch them all, one of the few true surprises was this wonderful family action film that further proves that Millie Bobby Brown is going to be a massive star. She plays the title character, the teenage sister of the famous Sherlock Holmes, who gets involved in a mystery of her own.
Steven Spielberg's 1991 blockbuster reimagining of Peter Pan is one of the master director's most controversial films. If you were just the right age when Hook came out in theaters, you love this movie no matter what any of the critics say. And now you can relive your youth on Netflix!
How to Train Your Dragon
In 2010, DreamWorks released one of their best animated films ever with their loose adaptation of the book of the same name by Cressida Cowell about a boy named Hiccup and a dragon named Toothless. Launching a franchise that would include two sequels and a TV series, How to Train Your Dragon is a smart, thrilling adventure film for all ages.
How to Train Your Dragon 2
Any conversation about the best cinematic trilogies ever simply must include the DreamWorks films about Hiccup and his dragon Toothless. The original is still the undeniable masterpiece, but both sequels are nearly as good, including this 2014 story of how Hiccup reunites with his mother, voiced by Cate Blanchett. It's a gorgeous, moving story of family and legacy.
It feels like Netflix has developed another Christmas classic in this 2020 offering that wowed critics and viewers over the holiday season. A lavish production, it's a musical telling of an original story about a toymaker who finds his creative drive again through his granddaughter. Original music, original storytelling, and an original vision—this is the kind of family filmmaking that should be embraced.
The Karate Kid
Ralph Macchio became a household name after starring in this 1984 family film about a kid who learns the art of karate from a master named Mr. Miyagi, unforgettably played by Pat Morita. The love for this film has sustained while so many other '80s flicks have been forgotten by history. Check it out (and its sequel) to find out why.
The most shocking Oscar nomination this year came when this Netflix holiday original landed in the Best Animated Film category with much-bigger films like Toy Story 4. People who had seen it were less surprised. A throwback to the gorgeous days of hand-drawn animation, it's a visually striking piece of work with an original holiday story to tell. It doesn't have to be Christmas to watch it.
The breakthrough film in the Kung Fu Panda trilogy still isn't on Netflix for some reason, but you can check out maybe the most beloved in the series. Kids love these movies, and the sequel expanded well on the unexpected hero concept of the first film with great new characters and even a darker tone. Most animated sequels get less complex, but this one went the other way.
HBO Max is really good at dropping whole franchises on their service at once. Netflix makes you work for it. How else to explain only having the third film in the hit franchise about the panda with the wicked kung fu style? Released in 2016, the third and final (to date) film in this series reunited all the beloved characters and made a fortune at the box office. Revisit the martial arts magic.
Once set to be releases in theaters with the name Connected, Sony shipped this project off to Netflix, and the result is one of the most delightful animated films of 2021. Produced by Phil Lord & Chris Miller of The LEGO Movie fame, this wonderful film is like a hybrid of a family road comedy like Vacation and a robot apocalypse movie like T2: Judgment Day. With great voice work and vibrant visuals, it's a Netflix original that people will be talking about all year.
The great J.A. Bayona (The Orphanage) directed this 2016 fantasy film for the older kids in your family. It's based on the novel of the same name by Patrick Ness about a child named Conor (Lewis MacDougall) who is dealing with a terminally ill mother (Felicity Jones). His fears and grief manifest in the form of a monstrous tree, voiced by Liam Neeson in a fantasy/horror tale that's really about how children deal with death.
Monster House
It's OK for kids to be a little scared. It builds confidence that they can get through the frightening stuff in the real world to safety again. And Gil Kenan's animated movie about a house that eats people is a little scary, clearly owing a great deal to hit family films of the '80s like Gremlins.
There's a whole generation out there scarred by the end of this movie. It's one of the better family films on Netflix that's not animated, starring Anna Chlumsky and Macaulay Culkin in a coming-of-age tale of a young girl growing up in 1972. It was a massive hit, making over $120 million, and leading to buckets of tears. Note: The sequel is also on Netflix now.
Critics dismissed this loud animated adventure but it developed enough of a fan base that it produced a sequel. But is it any good? Eh. The voice work is pretty strong, especially the lead Will Arnett as a squirrel named Surly who lives in a big city in October 1959 and runs a thieving operation in the alleys and streets. The plot here doesn't matter. It's all about bright colors and physical humor for the littlest branches on your family tree.
Don't trust anyone who doesn't like Paddington. The tender, sweet fable of a bear who migrates from Peru to London is an absolute delight. Paul King didn't directly adapt any of the classic Paddington stories, creating a new version of the beloved character for a whole new generation.
After stealing three Madagascar movies, the wisecracking penguins of that hit franchise got their own spin-off film in this 2014 blockbuster. Skipper, Kowalski, Rico, and Private go on an adventure in a fun, breezy piece of escapism that boasts just enough humor to keep the whole family entertained.
Before going on to co-direct Spider-Man: Into the Spider-verse, Peter Ramsey made his directorial debut with the 2012 computer-animated fable from the book by David Lindsay-Abaire. The great voice cast includes Chris Pine, Alec Baldwin, Jude Law, and Hugh Jackman in the story of the Guardians: Santa Claus, Easter Bunny, The Tooth Fairy, and the Easter Bunny. Yeah, it's a weird movie but it's better than you remember.
There aren't a lot of legitimately great kids movies on Netflix, especially as so many family subscribers are moving over to Disney+, so we should take the chance to watch the absolute best ones as much as possible. And maybe if you watch this very funny, clever Aardman movie over and over again, they'll make more of them. The great silent comedy of Shaun the Sheep– meets–science fiction in this riff on E.T. that's very sweet and very funny. And they just added a new Shaun the Sheep TV series too!
Want a true story to inspire your little ones? Look no further than the adaptation of the autobiography of the same name by Bethany Hamilton. The surfer lost her arm in a horrifying shark attack, but she refused to give up on what she loved doing. The film, directed by Sean McNamara, stars AnnaSophia Robb as Hamilton.
An adaptation of the comics of the same name, this 1990 action film became a massive hit for all ages, launching an entire franchise. In fact, it was technically the highest-grossing independent film when it was released, and a top ten film overall of 1990. Get some pizza and relive the magic.
It may not be pure horror, but it definitely appeals to fans of things that go bump in the night. The beloved director returned to stop-motion storytelling with his hit 2005 film co-directed by Mike Johnson but unmistakably a Tim Burton creation. It's a wonderful slice of dark comedy featuring voice work by Johnny Depp and Helena Bonham Carter in the story of a love triangle between a man, a woman, and a ghost. Like all of Burton's animated work, it couldn't have been made by anyone else.
Vampires vs. the Bronx
Oz Rodriguez co-wrote and directed this fun family/comedy/horror hybrid that's reminiscent of genre films from the '80s in its blend of the spooky and the playful. Three kids in the Bronx discover that the gentrification in their neighborhood includes some literal bloodsuckers. The kids steal the show, but Shea Whigham, Method Man, and Sarah Gadon are great in the supporting cast, too.
The Water Man
Actor David Oyelowo made his directorial debut in 2021 with a family film that's already on Netflix. Tender and moving, The Water Man the story of a young boy who endeavors to find the title character after believing that the local legend can save his ailing mother's life. Oyelowo also co-stars alongside Rosario Dawson, Alfred Molina, and Maria Bello in a film that almost no one saw when it came out in the Spring but should find satisfied viewers on Netflix.
Will Forte and Maya Rudolph are just two of the excellent voice actors in this quirky and clever adaptation of the book by Lois Lowry about a family of kids who try to leave their awful parents behind and raise themselves alone. With echoes of Tim Burton and other stop-motion animators, it's a lovably oddball flick.
Kevin James stars in the 2011 comedy as a zookeeper who is unlucky in love but adored by the animals at the zoo at which he works, voiced by Jon Favreau, Sylvester Stallone, Adam Sandler, and many more. Things get really weird when James's character learns that the animals can talk, and he can understand them. Too reliant on physical humor, this is what one would expect from a family Happy Madison flick, but families who miss actually going to the zoo in 2020 may enjoy this virtual trip.