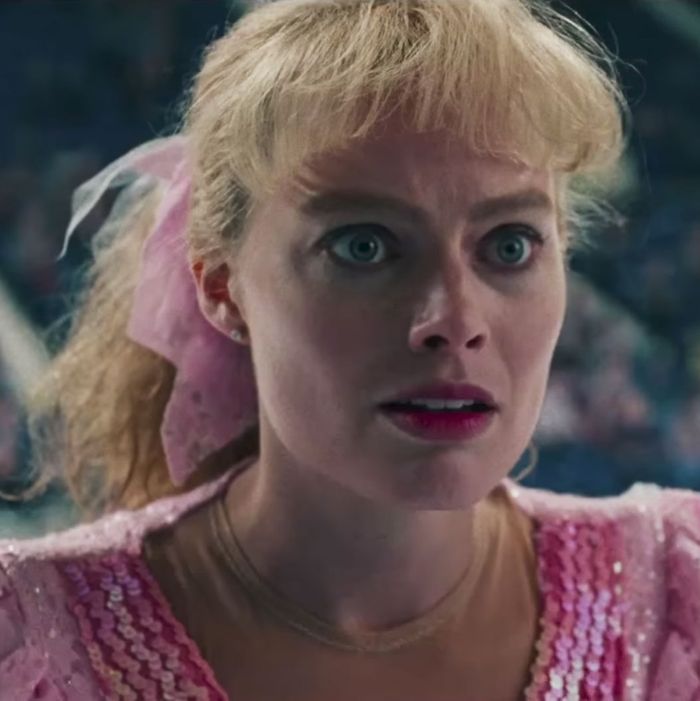 This article is updated frequently as titles leave and enter Max. *New additions are indicated with an asterisk.
HBO Max is now Max. Once upon a time, the streaming service was where you could stream blockbusters like Dune and The Matrix Resurrections on the same day they landed in theaters, but that era long gone. These days, Warner Bros. Discovery's Max is best understood as the streaming service with a rich, dense catalog of classic films, pulling from generations of the Warner Bros. catalog, as well as hosting Criterion, TCM, and Studio Ghibli (at least for as long as the newly merged Warner Bros. Discovery holds onto its licensing deals). You can watch villains such as No Country for Old Men's Anton Chigurgh one minute and hopscotch to Gene Wilder's madcap performance in Young Frankenstein the next.
But you're not here to celebrate the size of Max's (growing) library. You want help navigating it. The streaming giant's deep, wide bench makes it perhaps the hardest service to pare down to 30 great films, but somehow we found a way. Our aim is to pull from a cross-section of what the service offers, including recent additions (this month look for Harry Potter and Inception), enduring classics (Dog Day Afternoon and The Silence of the Lambs), award winners (Spotlight), under-the-radar gems (Strange Days and Burn After Reading), general Vulture favorites (Clèo from 5 to 7), and even films that offer an undercooked story but can't-miss performances from its stars (First Reformed).
You'll find our selections organized into five genre categories — drama, action, horror, comedy, and family-friendly — and each week we cycle our recommendations, whether in response to changes in the Max library or just to keep things fresh. Just because a movie no longer appears on this list doesn't mean it's been removed from Max. We just want to give some other films a moment in the spotlight, starting with this week's editor's pick below. If there's an under-appreciated movie on the service that you think we should consider for inclusion, please let us know at streamliner@vulture.com.
This Week's Editor's Pick
*I, Tonya
Year: 2017
Runtime: 2h
Director: Craig Gillespie
Who could have ever guessed that the true(-ish) story of Tonya Harding would become an Oscar-winning dramedy? Margot Robbie does some of the best work of her career as the title character, who reclaims her own story through this odd, funny, and ultimately moving character study that won Allison Janney an Academy Award.
Drama
Year: 1968
Runtime: 2h 19m
Director: Stanley Kubrick
It's hard to overstate how much everything changed when Kubrick went to space to craft one of the most beloved sci-fi films of all time. Before 2001, there weren't really movies like 2001, a film that blends genre storytelling with deeply philosophical themes about what it means to be human. It's also a film that holds up remarkably well, although not one that fits casual watching while on your phone. Give this one all of your attention. It deserves it.
American Honey
Year: 2016
Runtime: 2h 43m
Director: Andrea Arnold
Andrea Arnold's 2016 teen epic about a runaway (Sasha Lane) who finds herself a part of a crew of young people bouncing their way across the country – including Shia LaBeouf and Riley Keough – is the best movie on Max that you probably haven't seen. With propulsive energy, an amazing soundtrack, and beautiful cinematography of the heart of America, this is a fascinating movie that deserves a look.
Casablanca
Year: 1942
Runtime: 1h 42m
Director: Michael Curtiz
One of the most popular films of all time, Casablanca is now over eight decades old, but it's still being watched somewhere every single day. Why has the story of Rick and Ilsa sustained as generations of other movies have come and gone? There's something timeless in this tale of an ex-pat (Humphrey Bogart) who is asked to help the love of his life (Ingrid Bergman) escape the city of Casablanca during World War II. This is the first movie that so many people think of when they hear the phrase "classic cinema" for a reason.
Clèo From 5 to 7
Year: 1962
Runtime: 1h 29m
Director: Agnès Varda
The Queen of the French New Wave has a strong presence on Max because of her deep catalog in the streamer's Criterion section, and you owe it to yourself to learn more about one of the most vital and important filmmakers of all time. This is probably her most popular film, the tale of a French singer who is awaiting test results that could confirm she has cancer. It's a deeply powerful and philosophical character study, and the perfect gateway to discovering an essential filmmaker.
First Reformed
Year: 2017
Runtime: 1h 53m
Director: Paul Schrader
The writer of Taxi Driver earned some of the best reviews of his career for this disturbing drama about a crisis of faith. Ethan Hawke does arguably his career-best work as the protagonist, a priest who becomes rattled when one of his parishioners expresses despondency over a God who would allow his planet to die because of climate change. A searing character study, this is one of the best movies of 2017.
Gone Girl
Year: 2014
Runtime: 2h 28m
Director: David Fincher
David Fincher's last theatrical release was this adaptation of the novel by Gillian Flynn about the disappearance of a woman and the investigation that comes down on her husband Nick (Ben Affleck, doing arguably career-best work). Clever and taut, this is the kind of adult thriller that doesn't really get made all that often anymore. And it's held up remarkably well in the years since it was released.
GoodFellas
Year: 1990
Runtime: 2h 25m
Director: Martin Scorsese
One of the best films of the 1990s, Martin Scorsese's telling of the story of Henry Hill changed the language of how we tell stories about mobsters, and it's a work that only feels more like a classic with each passing year. GoodFellas has held up perfectly over the last three decades partially because of how much that followed tried to hollowly repeat it, but it's also still just a wildly entertaining piece of work, a movie with more life in any five-minute stretch than most films have in their entire runtime.
Year: 2012
Runtime: 2h 17m
Director: Paul Thomas Anderson
One of P.T. Anderson's best films, and one of the best films of the 2010s by anybody, is his drama starring Joaquin Phoenix, Philip Seymour Hoffman, and Amy Adams. Originally seen as a dissection of the creation of Scientology, The Master is a lot more than that, breaking down leader/follower relationships, trauma, and doubt in ways that only one of our best filmmakers could.
*Michael Clayton
Year: 2007
Runtime: 2h
Director: Tony Gilroy
George Clooney does phenomenal work as the title character in Tony Gilroy's feature debut. He's a lawyer who has spent his career defending big business, but he finds himself in a moral quandary over a toxic cover-up. Nominated for seven Oscars, including Best Picture, it won Best Supporting Actress for the legendary Tilda Swinton.
Year: 2019
Runtime: 2h 12m
Director: Bong Joon-ho
Remember not that long ago before the world changed, and we could all rally around a South Korean film becoming the first foreign flick ever to win the Oscar for Best Picture? It really was a crazy time. Thanks to Hulu's relationship with distributor Neon, the streamer was the only place you'll find Bong Joon-ho's hysterical and thrilling study of class conflict for a long time, but the beloved thriller has now dropped on Max too.
Raging Bull
Year: 1980
Runtime: 2h 9m
Director: Martin Scorsese
As the decade turned, one of the best American filmmakers reunited with his muse to deliver what is widely considered one of the best films of the 1980s, possibly the best. Much has been written about the physical transformation that would win Robert De Niro an Oscar for this film, but there's more to this story of Jake LaMotta than just that. It's an unforgettable character study of violence, rage, and self-destruction.
The Right Stuff
Year: 1983
Runtime: 3h 12m
Director: Philip Kaufman
It's the 40th anniversary of one of the best films of the 1980s, a movie that bombed in theaters but went on to win four Oscars, get nominated for Best Picture, and become a massive hit on VHS (where it needed two tapes). Philip Kaufman adapts the book by Tom Wolfe about the men who challenged themselves to be the first people in outer space. Sam Shepard, Ed Harris, Scott Glenn, Dennis Quaid, and Fred Ward lead a phenomenal ensemble in a film so mesmerizing that you don't really notice that it's over three hours long.
Airplane!
Year: 1980
Runtime: 1h 27m
Director: Jim Abrahams, David Zucker, and Jerry Zucker
Movies just don't get much funnier than the 1980 classic from David Zucker, Jerry Zucker, and Jim Abrahams. Robert Hays, Julie Hagerty, and Leslie Nielsen star in a parody of the disaster flicks of the '70s, but this film has far transcended its roots to become one of the most quotable and beloved comedies of all time.
Year: 2022
Runtime: 1h 53m
Director: Martin McDonagh
One of the best films of 2022, and a surefire upcoming Oscar contender, this dark comedy is already out of theaters and onto the streaming giant for subscribers. Colin Farrell does career-best work as a hapless Irishman who discovers that his best friend, played by Brendan Gleeson, doesn't want to talk to him anymore. A film about how neighbors become enemies feels particularly timely in the currently fractured world, and this one is brilliant, funny, and moving.
Eighth Grade
Year: 2018
Runtime: 1h 33m
Director: Bo Burnham
Bo Burnham's feature film debut won him multiple awards last year and it's already on Amazon Prime for you to see what all the fuss is about. Elsie Fisher gives a breakthrough performance as a young lady who makes YouTube videos that pretty much only she sees and struggles her way through the most socially awkward years of existence. Smart, moving, and incredibly clever, this is a great comedy that rings of enough truth that it hurts.
Office Space
Year: 1999
Runtime: 1h 29m
Director: Mike Judge
It barely made a dime when it was released ($12.2 million total) but Mike Judge's workplace comedy developed a cult following on VHS almost immediately upon its release. Ron Livingston stars in a satire of life in cubicles in the 1990s. Set at a software company and a horrible chain restaurant, the film captured something about the surreal daily drudgery of work life at the turn of the century that changed this kind of comedy forever.
Young Frankenstein
Year: 1974
Runtime: 1h 45m
Director: Mel Brooks
Any list of the best comedies of all time that doesn't include Mel Brooks's 1974 comedy masterpiece is simply wrong. Gene Wilder stars as a descendant of the infamous Dr. Frankenstein in Brooks's parody of Universal monster movies that became an international smash hit, even landing an Oscar nod for Best Adapted Screenplay. It was hysterical in 1974 and it still is today.
Casino Royale
Year: 2006
Runtime: 2h 24m
Director: Martin Campbell
It's hard to believe the most famous movie spy in history ever needed a comeback, but that's really what happened when Daniel Craig stepped into 007's shoes and it turned out to be one of the most acclaimed James Bond movies of all time. An origin story for the suave superspy, Casino Royale introduced new layers to the classic character, resulting in an action film that felt like it had real stakes. This is one of the best modern action movies, period, not just in the Bond franchise.
Year: 2006
Runtime: 2h 31m
Director: Martin Scorsese
It took way too long for one of the best filmmakers of all time to finally get his Oscar for Best Director but that happened with this critical and commercial darling, an adaptation of the 2002 Hong Kong film Infernal Affairs. Matt Damon and Leonardo DiCaprio star in the story of competing undercover agents with Damon's Irish mobster going undercover in the police force while Leo's cop tries to infiltrate the crew of the legendary Frank Costello (Jack Nicholson). It remains a wildly entertaining movie.
The Lord of the Rings: The Fellowship of the Ring
Year: 2001
Runtime: 2h 58m
Director: Peter Jackson
The Oscar-winning franchise by Peter Jackson bounces around the streaming services with alarming regularity, now finding its way to Max for an indeterminate amount of time. Watch the entire saga of Frodo Baggins, Samwise Gange, and the rest of the Fellowship while you can.
Year: 1999
Runtime: 2h 16m
Director: Lilly & Lana Wachowski
Neo and the gang returned to Max in late 2021 with The Matrix Resurrections, and the response was predictably divisive. You know what's not divisive? The fact that the first movie still absolutely rules. The story of an average guy who learns that nothing is what it seems has influenced so much pop culture in the over-two decades since this movie was released. You can see Neo everywhere. (And you can watch the entire saga on Max if you want.)
Strange Days
Year: 1995
Runtime: 2h 25
Director: Kathryn Bigelow
Largely unavailable in the United States, Max subscribers were stunned when Strange Days dropped on the streaming service to start 2023. A sci-fi masterpiece from the director of Near Dark and Point Break, Bigelow's epic stars Ralph Fiennes, Angela Bassett, and Juliette Lewis in a vision of the end of the millennium that blends sci-fi and noir. A bomb when it came out, this is a flick begging for a reappraisal. (Sad note: It appears the version on Max is in the wrong aspect ratio, but we'll take what we can get right now.)
Unbreakable
Year: 2000
Runtime: 1h 46m
Director: M. Night Shyamalan
M. Night Shyamalan's best film remains this story of an unexpected hero, a man who gets into a car crash and discovers that he may not be like most ordinary men. Bruce Willis is great in the lead role, his stoicism balanced by a fun performance from Samuel L. Jackson as his worldly opposite. Follow it up with the sequel Glass, which isn't currently streaming for subscribers anywhere but is widely available for rent or purchase.
Year: 2018
Runtime: 2h 7m
Director: Ari Aster
Toni Collette gives a fearless performance in Ari Aster's debut feature, a movie that traumatizes new viewers every day. The Oscar nominee plays a woman whose life is turned upside down after the death of her mother, sending everyone into a terrifying tailspin. What starts as a family drama becomes a waking nightmare in Aster's unforgettable vision.
Night of the Living Dead
Year: 1968
Runtime: 1h 36m
Director: George A. Romero
The movie that changed it all. It's really hard to overstate the impact that George A. Romero's classic black-and-white masterpiece had on not only the zombie genre, but DIY microbudget horror filmmaking. So many people have been chasing that game-changing impact of Night of the Living Dead in the half-century since it came out, but it's the original that's passed the test of time.
The Shining
Year: 1980
Runtime: 2h 23m
Director: Stanley Kubrick
The most popular adaptation of a Stephen King novel is also the one the writer notoriously hated. Radically changing key elements, including the ending, Stanley Kubrick made the movie his own and made movie history. One of the most iconic horror films ever made, this one has lost none of its power in the four-decades-plus since it was released. It's still a terrifying study in claustrophobic horror with one of Jack Nicholson's most unforgettable performances.
The Silence of the Lambs
Year: 1991
Runtime: 1h 58m
Director: Jonathan Demme
Movies don't get much better than Jonathan Demme's adaptation of Thomas Harris' chilling thriller about Clarice Starling and Dr. Hannibal Lecter. With career-defining performances from Jodie Foster and Sir Anthony Hopkins, this movie still absolutely slays a quarter-century after it was released. It's fascinating to see its DNA in so many modern genre films. Nothing about it is dated, which isn't something that can be said about many films that are three decades old.
Spirited Away
Year: 2001
Runtime: 2h 4m
Director: Hayao Miyazaki
Almost all of the Studio Ghibli films are on Max, the now exclusive home to them when it comes to streaming. The truth is that we could devote about 10% of this list to Hayao Miyazaki and his colleagues, but we'll give up some that space and just point you here to the ranking of the entire output of the most important modern animation studio in the world. Start with Spirited Away, My Neighbor Totoro, and Castle in the Sky. You won't stop.
The Wizard of Oz
Year: 1939
Runtime: 1h 41m
Director: Victor Fleming
Maybe you've heard of it? Seriously, what could possibly be written if you're on the fence about The Wizard of Oz? Maybe you haven't seen it since you were a little kid? Revisit the journey of Dorothy over the rainbow if that's the case and appreciate this wonderful fantasy on a new level.
If you subscribe to a service through our links, Vulture may earn an affiliate commission.