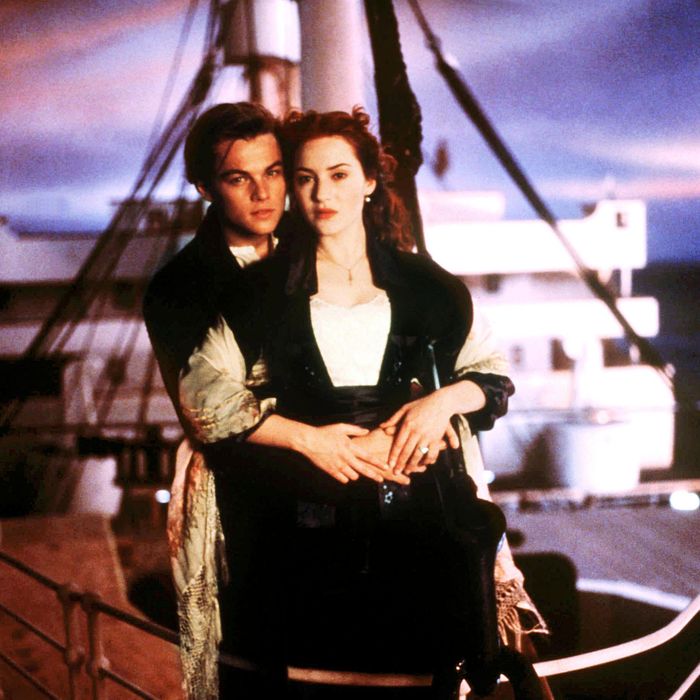 Titanic.
Photo: 20th Century Fox/Paramount
This post is updated regularly to reflect the latest movies to leave and enter Netflix. *New additions are indicated by an asterisk.
With thousands of movies to choose from, and a navigation system and algorithm that don't always make the right choice easy to find, it can be difficult to know what to watch on Netflix. That's why we're here, breaking down the 100 best movies on the service at this minute, with regular updates for titles that have been removed and when new ones are added. We've done the hard work, so now the only thing you have to do is sit back and, uh, watch all 30 movies. (And if you're more of a TV person, check out the 50 best TV shows on Netflix.)
Francis Ford Coppola went into the jungles, nearly lost his mind, and came back with a war movie masterpiece, one of the most quoted and cited combat films ever made. The journey to find Colonel Kurtz plays out like a fever dream, a trip into the violent soul of man. Blending Conrad's Heart of Darkness with the recent wounds of the Vietnam War, Coppola barely survived production to deliver a movie that deserves to be mentioned with the best Vietnam flicks of all time.
Mati Diop's directorial debut is a tender, mesmerizing study of life on the coast of Senegal, where men often venture out for more prosperous shores, leaving the women behind. It's a delicate, beautiful film that plays like a romance, ghost story, and study of inequality all at the same time. See it before someone recommends it to you.
Tim Burton released one of the most acclaimed films of his career with his 2003 fantasy drama starring Ewan McGregor and Albert Finney. Billy Crudup plays the estranged son of a man with a vivid imagination, one who tells the story of his life on his deathbed. Some of it is a bit manipulative, but it also contains some vibrant Burton imagination and great performances, especially from Finney, and it's clearly a film that Burton gave a personal touch.
Ridley Scott's 1982 masterpiece was notoriously derided when it was released but would go on to change the cinematic landscape. Harrison Ford stars as Rick Deckard in the sci-fi noir, a film that changed the visual language of the genre and launched dozens of copycats. The original is still perfect, and this is the final cut edition of the film, the 2007 version that removes the voice-over, re-inserts the unicorn, and takes out the original happy ending. Turn on Blade Runner and get swept up in Scott's world with the late, great composer Vangelis' mesmerizing score booming along. Then watch Blade Runner 2049 afterwards.
Bonnie and Clyde
Screen violence changed forever with Arthur Penn's 1967 telling of the story of two famous lovers turned criminals starring Faye Dunaway and Warren Beatty. Often considered one of the films that ushered in the creative era of filmmaking that would follow in the late '60s and through the '70s, what really shocked audiences was the film's ending, something more violent than mainstream film had ever really delivered. Anyone who thinks this work was designed to glorify murderers wasn't paying attention.
Barack and Michelle Obama executive produced one of 2020's best documentaries in this Netflix exclusive that originally premiered at Sundance. It's the story of Camp Jened, a summer camp in New York in the '70s that was described as a "loose, free-spirited camp designed for teens with disabilities." This isn't just a time capsule but a look at how support and community can change people's lives forever.
The Exorcist changed the horror genre forever. Pulling nightmares out of nothing less than the timeless fear of Satan himself, William Friedkin's adaptation of the novel of the same name by William Peter Blatty shook the entire world, becoming a major hit and the first horror film nominated for the Oscar for Best Picture. Its influence can still be seen all over genre filmmaking today.
The wonderful Julia Hart co-wrote and directed a very unusual superhero origin story that plays like the more character-driven answer to the blockbuster worlds of things like the Marvel Cinematic Universe. The great Gugu Mbatha-Raw plays Ruth, a young woman who seems to have lost control over her life and the very unique nature of her being. As she's being hunted by men in black, she finds her way home and back into the sphere of her mother and daughter. What unfolds is a story of empowerment, a truly female-driven narrative about generations of strength, and an origin story for an unforgettable hero.
Full Metal Jacket
Stanley Kubrick made one of the most unforgettable war films of all time in this 1987 drama based on the novel The Short-Timers by Gustav Hasford. A darker vision of Vietnam than had really been seen before, Full Metal Jacket tracks the boot camp experience for its first half and time in the country for its second. It's an unforgettable vision of the brutality of being an American soldier.
Gattaca
It's a cliché but Andrew Niccol's 1997 sci-fi drama truly was ahead of its time. Unpacking themes of eugenics that would only become more feasible with medical and technological advancements over the last quarter-century, Niccol's excellent genre flick tells the story of a future where genetics are determined. With great work by Ethan Hawke, Uma Thurman, and Jude Law, it's a movie you really should revisit.
Rooney Mara is fearless and fantastic in the David Fincher-directed adaptation of the Stieg Larsson thriller that became an international phenomenon. Daniel Craig co-stars as a journalist who recruits Mara's Lisbeth Salander to help investigate a decades-old disappearance. It's a stunner of a movie, one of Fincher's most underrated.
Spike Jonze won the Oscar for Best Original Screenplay for his 2013 film about a man who falls in love with his A.I. Joaquin Phoenix gives one of the most vulnerable performances of his career as Theodore, who gets closer to the Siri-esque Samantha, voiced perfectly by Scarlett Johansson. Jonze's film is a smart unpacking of man's relationship to technology and the never ending need for connection.
His House
One of the best horror movies on Netflix, this Sundance darling is the tale of a pair of Sudanese refugees who flee to London only to discover ghosts have fled with them. It's a harrowing, terrifying piece of work, elevated even further by its impressive commentary about how much people bring with them when they leave. Houses aren't haunted; people are.
How to Train Your Dragon
In 2010, DreamWorks released one of their best animated films ever with their loose adaptation of the book of the same name by Cressida Cowell about a boy named Hiccup and a dragon named Toothless. Launching a franchise that would include two sequels and a TV series, How to Train Your Dragon is a smart, thrilling adventure film for all ages.
Hunt for the Wilderpeople
Before he made Hemsworth your favorite Chris in Thor: Ragnarok, Taika Waititi wrote and directed this adaptation of Barry Crump's Wild Pork and Watercress. Ricky Baker (Julian Dennison) has a new foster family, including a sweet foster mother. Sadly, he's stuck with the surly husband when his new mom passes away, leading Ricky and Hec (Sam Neill) on an unforgettable adventure. Funny and truly heartwarming, this is a comedy that's almost impossible to dislike.
Charlie Kaufman wrote and directed one of the biggest and best Netflix movies of 2020, the story of a woman (Jessie Buckley) who travels with her boyfriend (Jesse Plemons) to meet his parents (David Thewlis & Toni Collette). Of course, being by the writer of Being John Malkovich, there's a lot more to this than a simple description can convey. Trippy and deeply symbolic, it's a Netflix movie that people are going to be talking about for years.
Noah Baumbach returns to Netflix with his best film to date, the story of the dissolution of a marriage between a theatre director (Adam Driver) and his lead actress (Scarlett Johannson). The two leads also do the best work of their careers in a smart, moving piece of work about how divorce turns you into a person you never thought you'd become, and how you have to move on as that new person. It's one of the best films of 2019.
It sounds clichéd but they really don't make adult thrillers like this 2007 Oscar winner anymore, as stories like this one have basically migrated to Prestige TV. Tony Gilroy wrote and directed the story of a high-powered attorney played by George Clooney, who gets caught up in a dangerous case involving one of his firm's major clients. Tom Wilkinson, Tilda Swinton, and Sydney Pollack co-star in a film that's even better than you remember.
Middle of Nowhere
Before they worked together on the stellar Selma, writer/director Ava DuVernay and David Oyelowo made this phenomenal drama in 2012, the winner of the Directing Award for U.S. Dramatic Film that year. Emayatzy Corinealdi is excellent as a woman visiting a husband (Omari Hardwick) behind bars when she meets a new man who could end that chapter in her life.
Movies don't get much funnier than the best offering from the Monty Python troupe, a comedy that spawned a quoting fandom that still roams the hills saying, "Not dead yet," and, "I fart in your general direction." It's possible there's a young generation yet to appreciate the comedic brilliance of the men of Monty Python. Start here and then move on to the sketches and other movies, some of which are also on Netflix.
God bless Bong Joon-ho. The director of The Host, The Mother, and Snowpiercer — all of which you owe it to yourself to see — brought arguably his weirdest movie yet to Netflix in this sci-fi dramedy about a giant pig. Say what you will about the film's flights of fancy — or Jake Gyllenhaal's truly committed performance — there ain't nothing else like it on Netflix.
Tamara Jenkins returned to filmmaking for the first time since The Savages with this personal portrait of the struggle faced by people going through fertility procedures. With an amazingly truthful performance by Kathryn Hahn, this is the kind of film that feels both delicately specific and universal to the struggle of so many couples.
Robert Redford directed one of the most beloved films of his career in the 1992 family drama based on the 1976 novella of the same name. It's the story of two sons of a Presbyterian minister and how they come of age in the Rocky Mountains between World War I and the Great Depression. A winner of the Oscar for Best Cinematography, it stars Tom Skerritt, Craig Sheffer, and features an early great performance from Brad Pitt.
Alfonso Cuaron's deeply personal story of the domestic worker who really helped raise him is Netflix's first nominee for Best Picture and a movie that has really altered the way the streaming service will be seen on the film landscape. It's also a masterpiece, a heartbreaking, mesmerizing piece of filmmaking that really operates on Roger Ebert's belief that great cinema is an "empathy machine," a way to experience lives that you otherwise never would.
One of the best movies of the 2010s has returned to Netflix after a brief hiatus to remind people how wildly far ahead of its time this movie was when it was released. With a razor-sharp screenplay by Aaron Sorkin and some of the best direction of David Fincher's career, The Social Network is a flawless movie, one that resonates even more now in the era of constant internet than it did a decade ago.
One of the best Stephen King adaptations remains the 1986 coming-of-age story based on the author's short story "The Body." Rob Reiner directed a fantastic young cast that includes River Phoenix, Jerry O'Connell, Wil Wheaton, and Corey Feldman as four friends who go on a hike to find a dead body.
One of Martin Scorsese's early masterpieces, Taxi Driver is the wildly influential story of a man pushed off the edge of sanity, featuring a fearless performance from a young Robert De Niro. Few movies from this era are cited more than this one, and it's not just because it touches on themes that remain timeless but that it does so in such a riveting, harrowing way.
Remember when Titanic was the biggest movie in the world? James Cameron's epic became something of a punchline for people who want to make fun of melodrama, but it's a truly great piece of masterful filmmaking, leaning into the idea that a blockbuster should transport you in ways that no other medium can. And it's a reminder now of how long Leonardo DiCaprio and Kate Winslet have been just the best.
Tom Cruise stars in Steven Spielberg's brilliant and riveting remake of the classic H.G. Wells tale. Yes, War of the Worlds has been done a dozen or so times, but this remains one of the best, a non-stop thrill ride from the man who helped pour the foundation for the modern blockbuster. Released in 2005, it hasn't aged at all, and will likely still resonate for generations to come.
When Harry Met Sally
Meg Ryan and Billy Crystal star in a 1989 rom-com that became an essential movie about whether or not men and women can truly be friends without romance entering into the picture. Ryan and Crystal have arguably never been as charming as they are here, but it's really Nora Ephron's razor-sharp script that made When Harry Met Sally an instant classic.