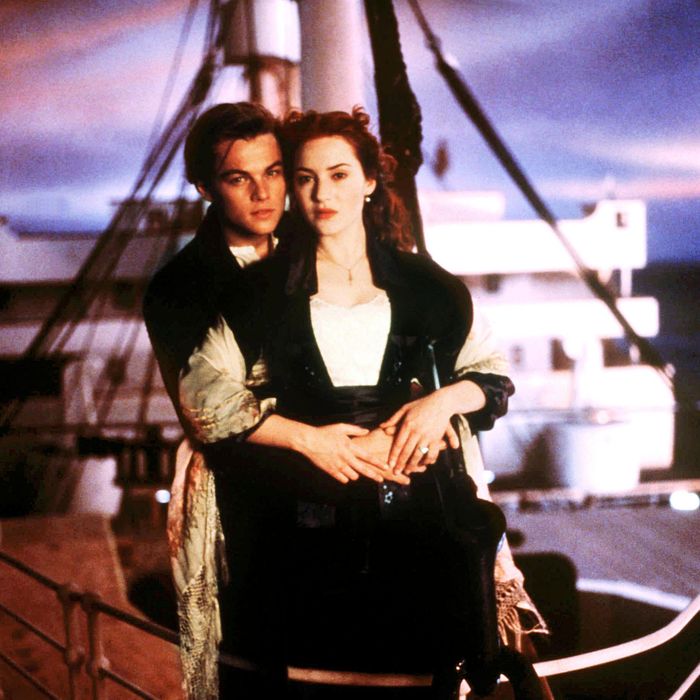 Titanic
.
Photo: 20th Century Fox/Paramount
This post will be updated frequently as movies enter and leave the service. *New titles are indicated with an asterisk.
In 2021, CBS All Access rebranded with the name Paramount+, reflecting the history of the legendary film and TV company with that nifty little mathematical sign that all the streaming companies seem to love these days. The name Paramount brings a deep catalogue of feature films, and the streaming service also includes titles from the Miramax and MGM libraries. They have also added a more robust original selection than at launch to complement the service's classics like Top Gun, the Mission: Impossible series and Grease.
For now, Paramount+ can't compare to the depth of a catalogue like HBO Max's or the award-winning original works at other streamers, but it has a solid library with at least 30 films you should see.
This Month's Editor's Pick
*Titanic
Year: 1997
Runtime: 3h 14m
Director: James Cameron
More than just a blockbuster, this Best Picture winner was a legitimate cultural phenomenon, staying at the top of the box office charts for months. There was a point when it felt like not only had everyone seen the story of Jack (Leonardo DiCaprio) and Rose (Kate Winslet), but most people had seen it twice. History has kind of reduced this epic to its quotable scenes and earworm theme song, but it's a better movie than you remember, a great example of James Cameron's truly robust filmmaking style.
Almost Famous
Year: 2000
Runtime: 2h 3m
Director: Cameron Crowe
Cameron Crowe wrote and directed this 2000 masterpiece about a young man (Patrick Fugit) who ends up on tour with a rock band known as Stillwater. With incredible supporting performances from Kate Hudson, Billy Crudup, Frances McDormand, and Philip Seymour Hoffman, this is one of the richest and most timeless films of its era, a rare movie that gets better every time you see it.
*The Aviator
Year: 2004
Runtime: 2h 50m
Director: Martin Scorsese
Leonardo DiCaprio stars as Howard Hughes in Martin Scorsese's incredibly detailed and lavish period piece about one of the most infamous eccentric millionaires of all time. It feels like every other month produces a bit of social outrage about Scorsese's place in movie history or his comments on Marvel movies. Ignore that noise and just watch one of his works that doesn't get nearly enough praise, anchored by one of DiCaprio's best performances and some of the most impressive aerial cinematography of all time.
Year: 1984
Runtime: 1h 45m
Director: Martin Brest
It's hard to explain to people too young to experience it how big a star Eddie Murphy was in 1984 when his Axel Foley ruled the world. Murphy's wit and charm were put to perfect use in Beverly Hills Cop that produced two inferior sequels, and both happen to also be on Paramount Plus.
Black Bear
Year: 2020
Runtime: 1h 44m
Director: Lawrence Michael Levine
One of the best films of the 2020 Sundance Film Festival, this mind-f*ck of a movie by Lawrence Michael Levine stars Aubrey Plaza, doing the best acting work of her career as a film director who travels to a remote cabin owned by characters played by Sarah Gadon and Christopher Abbott. Things get weird, especially in a second half that basically deconstructs the first. It's a smart, underrated movie.
Citizen Ruth
Year: 1996
Runtime: 1h 46m
Director: Alexander Payne
Before Election and The Descendants, Alexander Payne made his directorial debut with this razor-sharp comedy about abortion. Laura Dern gives one of her best performances as a pregnant woman who becomes a household name when pro-life and pro-choice activists turn her into the center of a debate over the eternally divisive issue. Smart and sharp, this is one of Payne's best films.
Year: 1974
Runtime: 1h 53m
Director: Francis Ford Coppola
In between the first two Godfather movies, Francis Ford Coppola wrote and directed a drama that's arguably even better (yes, we said it) in this stunning story of a surveillance expert who believes he has uncovered a murder plot. Gene Hackman leads an incredible cast in a film that's about paranoia, privacy, and power. It was nominated for Best Picture but lost to, believe it or not, The Godfather Part II.
*Dead Poets Society
Year: 1989
Runtime: 2h 8m
Director: Peter Weir
"O Captain, My Captain." A generation who was just the right age when Peter Weir's coming-of-age drama came out will forever remember the power of those words. Set in a Vermont boarding school in 1959, this is the story of an English teacher who inspires his students to seize the day, and it features one of the career-best performances from Robin Williams.
Year: 2022
Runtime: 2h 19m
Director: J.D. Dillard
The proximity to another little movie about pilots called Top Gun: Maverick likely hurt the bottom line of this excellent, old-fashioned drama based on a true story. The excellent Jonathan Majors plays Jesse Brown, the first Black aviator in Navy history, and Maverick star Glen Powell plays his co-pilot and friend Tom Hudner. Both young future stars are excellent in a film that viewers can now find at home.
Face/Off
Year: 1997
Runtime: 2h 18m
Director: John Woo
There are rumors that a remake of this John Woo classic is on the horizon, so you owe it to yourself to go back and see the very high standard that project will have to meet. This is one of the best action movies of the '90s, a wonderfully staged blockbuster by one of the genre's best filmmakers. And John Travolta and Nicolas Cage were near the peaks of their screen charismas as an FBI agent and terrorist who end up, well, switching faces. It's a blast.
Finding Yingying
Year: 2020
Runtime: 1h 38m
Director: Jiayan "Jenny" Shi
Jiayan Shi directed and produced this heartbreaking documentary about the disappearance and death of Yingying Zhang in 2017. Shi has unique access to the story in that she knew Yingying, and so her film has an incredible you-are-there quality as Shi captures the investigation and grief that would emerge from this horrific crime. Paramount+ deserves credit for bringing smaller projects like this to their subscribers, ones that other major streamers might ignore.
Get Shorty
Year: 1995
Runtime: 1h 44m
Director: Barry Sonnenfeld
Look at me. Barry Sonnenfeld directed one of the best adaptations of an Elmore Leonard novel in the history of the great author and anchored it with one of John Travolta's best performances. Everyone remembers the comeback with Pulp Fiction, but this one really allows Travolta's incredible '90s charisma to shine. It's a perfectly calibrated comedy with phenomenal performances all around, including Rene Russo, Danny DeVito, Delroy Lindo, and Gene Hackman, too.
Year: 2000
Runtime: 2h 35m
Director: Ridley Scott
The first Best Picture winner of the new millennium was one of the most beloved period action films of all time. Russell Crowe gives his most memorable performance as a Roman general named Maximus, who watches his family murdered and his life destroyed by a vicious ruler named Commodus (Joaquin Phoenix). Forced into slavery, Maximus must become a gladiator, competing in arenas until he can achieve his ultimate revenge.
Year: 2014
Runtime: 2h 49m
Director: Christopher Nolan
No one else makes movies like Christopher Nolan, a man who took his superhero success and used it to get gigantic budgets to bring his wildest dreams to the big screen. Who else could make this sprawling, emotional, complicated film about an astronaut (Matthew McConaughey) searching for a new home for humanity? It's divisive among some Nolan fans for its deep emotions, but those who love it really love it.
Year: 2002
Runtime: 1h 25m
Director: Jeff Tremaine
Jackass Forever helped 2022 start with a bang. Now you can go back and watch the whole series exclusively on Paramount+ right now! (Even the "alternate" ones like Jackass 3.5). Go back to the heyday of Johnny Knoxville, Steve-O, and the rest of the dangerous idiots. These movies are often derided as being dumb but they're a glorious, infectious kind of dumb that wants nothing more than to make you laugh.
Year: 2022
Runtime: 2h 13m
Director: Paul Thomas Anderson
A controversial nominee for Best Picture at the beginning of 2022, P.T. Anderson's latest is already on Paramount+ for subscribers for no extra cost; And they should. Alana Haim and Cooper Hoffman are transcendent in this story of a teenager who falls for a twentysomething woman, and the odd adventures that somehow keep falling into their lives. It's a lyrical, gorgeously shot period comedy about those hazy days when anything seems possible.
The Lost City
Year: 2022
Runtime: 1h 52m
Director: Aaron Nee, Adam Nee
With echoes of beloved rom-coms like African Queen and Romancing the Stone, this film truly felt like an anomaly in 2022, and yet it turned into a pretty big hit at the theater. It's already on streaming services, and it's a great choice if you're looking for some escapism tonight. Travel to the middle of nowhere with a romance novel writer (Sandra Bullock) and the cover model (Channing Tatum) who tries to save the day.
Year: 1996-present
Runtime: Varies
Director: Various
The whole series is finally here! For some reason, parts 1 to 3 and parts 4 to 6 have alternated residence on a lot of streaming services, but Paramount+ currently hosts the entire thing from De Palma's first movie to Fallout. While we wait for Mission: Impossible 7, revisit the whole arc of the saga of Ethan Hunt to date.
Nebraska
Year: 2013
Runtime: 1h 55m
Director: Alexander Payne
Alexander Payne directed Bob Nelson's ace screenplay in this 2013 comedy about an elderly man (Bruce Dern) who travels the country with his son (Will Forte) to claim a prize in a sweepstakes. A sharp study of life in the heartland of America, it was nominated for six Oscars, including Best Picture, Best Director, and Best Actor.
Year: 2018
Runtime: 1h 30m
Director: John Krasinski
Who could have possibly guessed that Jim from The Office would be behind one of the most successful horror films of the '10s? You've probably already seen this story of a world in which silence is the only way to survive, but it's worth another look to marvel at its tight, taut filmmaking and a stellar performance from Emily Blunt. Plus, Paramount+ recently added the sequel, so: double feature time!
Year: 2002
Runtime: 1h 55m
Director: Gore Verbinski
Gore Verbinski broke the pattern in which remakes of Asian horror films are usually a total waste of time with this update of the incredible Ringu. Instead of just repeating the beats of a story of a VHS tape that kills people after seven days, Verbinski made his own film and grounded it with a great central performance by Naomi Watts.
Rosemary's Baby
Year: 1968
Runtime: 2h 17m
Director: Roman Polanski
Paranoia fuels every frame of Roman Polanski's horror masterpiece, a movie about an average wife (Mia Farrow), who becomes convinced that her apartment building neighbors are hiding a horrible secret. To say this film was ahead of its time is a massive understatement—it reshaped the horror landscape, feeding on the increasing discomfort that people felt when it came to the rest of the human population. It also features a stunning, perfect, fearless performance from Farrow.
Year: 2019
Runtime: 1h 24m
Director: Rose Glass
Rose Glass's terrifying horror film is one of the best movies of 2021 and it's already on Paramount+. Reminiscent of psychological nightmares of the '70s like Repulsion and Rosemary's Baby, this is the tale of a hospice nurse named Maud (a fearless performance from Morfydd Clark) who becomes obsessed with saving the soul of one of her patients (Jennifer Ehle). It's unforgettable.
Year: 1998
Runtime: 2h 49m
Director: Steven Spielberg
War movies haven't gone anywhere. The genre has been a prominent part of film history from its early days through the release of 1917. There are certain tentpoles in the history of war movies that feel like game changers, and one came in 1998 when Steven Spielberg returned to World War II to tell a different story of history, reminding everyone in the world about the sacrifices that were made that day, and the obligation we all have to make them worthwhile.
Shutter Island
Year: 2010
Runtime: 2h 18m
Director: Martin Scorsese
In 2010, Martin Scorsese released his adaptation of Dennis Lehane's best novel, the story of a U.S. Marshal (Leonardo DiCaprio) who investigates a missing patient at a legendary mental hospital. Scorsese is in full command of his skill as a craftsman in this riveting thriller that also co-stars Mark Ruffalo, Ben Kingsley, and Michelle Williams. It's one of the most underrated films of the century.
Smile
Year: 2022
Runtime: 1h 52m
Director: Parker Finn
Paramount has been regularly funneling some of their biggest theatrical hits to their streaming service, including this film that was in theaters less than three months ago, and made a fortune worldwide (over $200 million). One of the biggest commercial and critical horror hits of the year, Smile is about a therapist who discovers something supernatural stalking her patients. It will get under your skin.
*Something Wild
Year: 1986
Runtime: 1h 53m
Director: Jonathan Demme
Jonathan Demme was a master of tonal balancing, finding a way to perfectly blend the comedy and the dread in this story of an average man caught up in a criminal's web. Charlie (Jeff Daniels) is a milquetoast banker who goes on a wild ride with a girl named Lulu (Melanie Griffith), but everything changes when Lulu's ex (an unforgettable Ray Liotta) enters the picture.
There Will Be Blood
Year: 2007
Runtime: 2h 38m
Director: Paul Thomas Anderson
One of the best films of the '00s, Paul Thomas Anderson's adaptation of Upton Sinclair's Oil! won Daniel Day-Lewis his second Oscar as the unforgettable Daniel Plainview. As detailed and epic as great fiction, Anderson's movie is one of the most acclaimed of its era, a film in which it's hard to find a single flaw. Even if you think you've seen it enough, watch it again. You'll find a new reason to admire it.
Top Gun
Year: 1986
Runtime: 1h 49m
Director: Tony Scott
Audiences were reminded how much they love Tom Cruise's Maverick with the blockbuster sequel to this film that dominated the entirety of Summer 2022. Why not go back to revisit the movie that started it all on Paramount Plus? Tom Cruise's career changed forever with the massive success of this movie about a hotshot pilot, his romantic partner, and his rival. It's SO very '80s but that's kind of its charm now.
Year: 2022
Runtime: 2h 10m
Director: Joseph Kosinski
It's the movie that saved movies last year! The truth is that Paramount wanted to drop this long-awaited sequel on a streamer during the pandemic, but Tom Cruise knew it was the kind of thing that should be appreciated in a theater. He bet on himself and the result is arguably the biggest hit of his career, a movie that made a fortune and seems primed to win Oscars in a couple months.
The Wolf of Wall Street
Year: 2013
Runtime: 3h
Director: Martin Scorsese
Leonardo DiCaprio should have won the Oscar for his amazing performance as Jordan Belfort, the financial criminal that rocked Wall Street and shocked audiences in one of Scorsese's best late films. Arguments over whether or not this film glorifies a "bad guy" have become prominent—and could only really be made by people who haven't actually watched it. Most of all, it's a shockingly robust film, filmed with more energy in a few minutes than most flicks have in their entire runtime.
If you subscribe to a service through our links, Vulture may earn an affiliate commission.