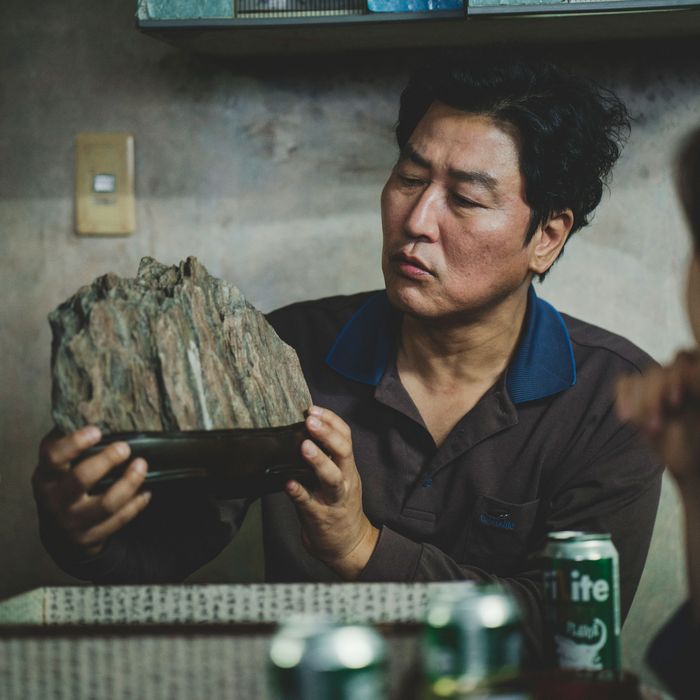 The long national nightmare that is 2020 is finally coming to an end — let's buy some presents! While this year's entertainment has certainly been weirder than ever, the market for collectors remains robust. What do you get the collector on your holiday shopping list this year? These are our picks for 18 of the best DVD and Blu-ray releases in 2020, including some incredible box sets, 4K restorations of hit movies, recent hits, and steelbook exclusives. Pick your favorites.
The Criterion Box Sets
Photo: Retailer
Cinephiles rejoiced this year when Criterion announced the release of a comprehensive box set for one of the best filmmakers who ever lived, the inimitable Agnès Varda. Once called the "Godmother of the French New Wave," Varda's work transformed the world of cinema forever. And this is no mere box set — it's a complete collection of all 39 films made by Varda and includes the first home video release for several titles, including Les créatures and Jacquot de Nantes. There are also several new programs about her legacy, rare footage from unfinished projects, and over seven hours of archival programs. Highlights of an amazing career include Cléo From 5 to 7, Le bonheur, Vagabond, and Faces Places, but one really couldn't go wrong with any of the 39 projects in this collection.
Photo: Retailer
The big release from Criterion this holiday season is this gorgeously packaged collection of 14 films from the maestro of Italian cinema, Federico Fellini. Released to coincide with the 100th anniversary of his birth, it includes classics like The White Sheik, La Strada, Nights of Cabiria, La Dolce Vita, 8 1/2, Roma, Amarcord, and more. Eleven of the movies have been restored in 4K quality for the first time, and the supplemental material is intense. There are feature documentaries like Fellini: I'm a Born Liar along with hours of archival material, six audio commentaries, and two books with hundreds of pages of content, including essays by critics like Vulture's own Bilge Ebiri. As Martin Scorsese said about Fellini, "It's not enough to call Fellii a filmmaker — he was a maestro … He was cinema. Fellini's work is like a treasure chest; you open it up and there's a world of wonders—sparkling visions of beauty, terror, absurdity — where the ancient and the modern become one, where all the barriers between reality and fantasy just shatter before your eyes."
Photo: Retailer
There are five classic martial-arts films from the masterful actor and athlete in the collection — The Big Boss, Fist of Fury, The Way of the Dragon, Enter the Dragon, and Game of Death — and that alone should be enough for Bruce Lee fans, but this box set also includes the Criterion level of bonus material. Highlights in that department include the ridiculous Game of Death II, audio commentaries, a new interview with the producer Andre Morgan, a doc called Blood and Steel, a presentation of just Lee's material from his final movie called Game of Death Redux, and 2K restorations of different versions of Enter the Dragon, including the rarely seen 1973 theatrical version.
4K Remaster Editions
Photo: Retailer
The Resident Evil movies have loyal fans, who will love this gorgeously packaged six-disc set, the only way to get them in remastered 4K. Accompanied by hours of special features, the films included are Resident Evil, Resident Evil: Apocalypse, Resident Evil: Extinction, Resident Evil: Afterlife, Resident Evil: Retribution, and Resident Evil: The Final Chapter. The six entries make for a bumpy ride in terms of quality, but it's fun to watch them as a set — to experience the undeniable ambition of the insane visuals and admittedly nonsensical storytelling that ties them all together. Interestingly, Sony is tying this release in with the launch of the PlayStation 5; it even has a PS5 logo on the shrink wrap.
Photo: Retailer
Fans of the Oscar-winning adaptations of J.R.R. Tolkien by Peter Jackson are used to being double and triple dipped on releases, so they won't have a problem replacing their current Blu-ray editions of these modern classics with new 4K remasters. The one thing that everyone should know? There probably will be even another dip, as these 4K editions don't include the copious special features from other releases (although they do include the extended editions and digital copies). So these are designed for people who just want the movies or don't mind getting the movies now in 4K and again when a special edition with supplemental material is actually released.
Photo: Retailer
Criterion may get a lot of the attention, but true collectors know the value of Arrow, one of the best companies out there for remasters and collector's editions. One of their biggest releases of the year drops sand creatures in homes for the holidays in a two-disc collector's edition that also marks a rare 4K release for the company. The film has been restored from the original negative by director Ron Underwood and D.P. Alexander Gruszynski, but that's just the tip of the sand dune here. It also includes a 60-page book, a double-sided poster, six lobby cards, limited-edition packaging, two new audio commentaries, a new documentary that includes all the key players (even Kevin Bacon), and tons of new interviews and featurettes.
Recent Hits
Photo: Retailer
Netflix earned the raves for this multiple Oscar nominee at the end of 2019, but their deal with Criterion — one that saw the release of another 2019 Best Picture nominee earlier in the year in Marriage Story — has resulted in one of the year's best collector's editions for a recent film. The first draw here is a new 4K digital remaster approved by Martin Scorsese himself, but that's just the beginning. There's a new roundtable conversation about the movie with Scorsese, Robert De Niro, Al Pacino, and Joe Pesci; a number of behind-the-scenes featurettes; an excerpted interview with Frank "The Irishman" Sheeran and Jimmy Hoffa from 1999 and 1963; and an essay by critic Geoffrey O'Brien.
Photo: Retailer
There aren't many modern Best Picture winners in the Criterion Collection, but there aren't many modern Best Picture winners like Bong Joon-ho's Parasite. The deal between Neon and Criterion (which also led to Portrait of a Lady on Fire earlier this year) produced this collector's edition of the beloved drama, and it's a stunner. First and foremost, the new 4K digital master approved by Bon and D.P. Hong Kyung Pyo means this is the best way to see the movie (and the Dolby Atmos soundtrack is a beauty too). One of the other major draws is a black-and-white version of the film with a new introduction by Bong. That version played some theaters at the beginning of 2020, but this is the only way to own it at home. Finally, there's a new audio commentary, new conversation, new interviews, new program about the New Korean Cinema Movement, a Cannes Film Festival press conference, a Master Class from the Lumiere Festival, a storyboard comparison, and an essay by the incredible Inkoo Kang.
Photo: Retailer
Is it possible this could be the last Warner Brothers movie to exclusively release in theaters? Well, it will be for at least a year. The theatrical release of Tenet during a pandemic was one of the more controversial movie stories of 2020, and its relative failure at the U.S. box office likely influenced the choice for the 2021 slate to go to HBO Max. (Sorry, Christopher, it's true.) All of the drama somewhat overshadowed the quality of the movie itself. So now you can see for yourself if releasing Tenet during COVID was worth it or not from the safety of your own home with multiple editions of one of the few blockbusters from 2020.
Steelbook Collector Editions
Photo: Retailer
Not every Netflix movie heads to Criterion. The sequel film to Breaking Bad has been on Netflix for months, but fans should know that Sony released a gorgeous collector's edition steelbook earlier this year, and it's loaded with informative special features that you can't get streaming. The saga of what happened to Aaron Paul's Jesse Pinkman after the end of the series earned rave reviews, but it's the quality of the packaging and bonus material here that makes it a good gift this season.
Photo: Retailer
We're big fans of Studio Ghibli over here. While you can get all of their films on HBO Max (except for Grave of the Fireflies, which is on Hulu), some of their masterpieces were given collectors edition steelbook treatments this year and they're gorgeous just in terms of packaging alone. Titles currently available in this exclusive collection are Grave of the Fireflies, Howl's Moving Castle, Ponyo, Castle in the Sky, Spirited Away, Princess Mononoke, Nausicaa of the Valley of the Wind, and My Neighbor Totoro. Some of them are already getting hard to find through online retailers, so get them before you have to shell out a fortune to do so on eBay.   
Photo: Retailer
Back in May, Paramount released steelbook collector editions with 4K discs for two of the most beloved films in their catalogue, Best Picture winners Braveheart and Gladiator. Of the two, Gladiator is the better choice (better movie and better transfer), but you couldn't go wrong with either.
Box Sets
Photo: Retailer
The monster box set of the year (pun intended) belongs to Shout Factory. The company has produced a gigantic 16-disc set that comes in gorgeous, massive packaging. The new special features are too many to count. Not only did Shout Factory import all previously available special features from other collections, but they added new features for nearly every film, and they remastered many of the classics with new 4K scans of the original camera negatives. They cut absolutely no corners here — there's even a 3D version of Friday the 13th Part 3 for those with capable TVs.
Photo: Retailer
It's hard to believe, but Bugs Bunny is 80 years old! The legendary cartoon character gets a special collection for his birthday in a three-disc set from Warner Brothers. Way more than just a collection of previously available cartoons, the set includes a slip book, booklet, and a variety of figures, replicas, and memorabilia. While the collection includes many of the greatest hits of Bugs Bunny, there are also 40 cartoons in this set that had never been remastered or released in the proper aspect ratio until this set. It's a career-spanning release for Bugs Bunny that also includes special features and commentaries.
Photo: Retailer
One of the best values of the year: The set includes ten full feature films and is under $40 at most outlets. Each movie has been digitally remastered multiple times, so there's not much new to this set other than the price point and digital copies of each flick for the first time. The titles assembled include the original Star Trek: The Motion Picture, The Wrath of Khan, The Search of Spock, The Voyage Home, The Final Frontier, The Undiscovered Country, and then the four made from the Next Generation crew: Generations, First Contact, Insurrection, and Nemesis.
For TV Fans
Photo: Retailer
Believe it or not, The Office wasn't available in a complete series Blu-ray release until November of this year. Sure, fans of the show have probably binged it so much on Netflix that they have it memorized by now, but this is the kind of giant box set that fans want to show off on their Blu-ray shelf — and besides, the show's leaving Netflix at the end of the year. It'll move to Peacock, but why not just finally own the damn thing?
Photo: Retailer
One of the best cartoons of the modern era, this Cartoon Network hit is collected in its current entirety in this beautifully packaged release. Across multiple discs with great package design, every episode of Steven Universe and Steven Universe Future are included, along with the excellent Steven Universe: The Movie. And that's just the beginning: There are animatics, commentary tracks, demos, music video performances, and more.
Photo: Retailer
It aired in 2019 but became one of the biggest shows of 2020, the year in which it won all the Emmys and a drama about racial violence felt more important than ever. While it's on HBO Max anytime people want to watch it, this Blu-ray set allows fans to dig in even deeper with supplemental material and a better audio mix than streaming usually allows — that score by Trent Reznor and Atticus Ross is a beauty. It's also just loaded with featurettes about the making of the show with titles like "Becoming Sister Night," "It's Raining Squids," "Masked and Dangerous," and "Notes from the Watchmen graphic novel artist Dave Gibbons."
More Great Stuff
Photo: Retailer
Francis Ford Coppola never really wanted to make The Godfather Part III. After a few failures in the '80s, he basically needed the money, and gave into pressure from Paramount. Thirty years later, he's come back and recut the theatrical version of the film, including a drastic change to the beginning of the movie and an altered ending. It's actually an even shorter version than the one that came out in 1990, and it's better. While it will never quite compare to the masterpieces that are the first two movies, there's a lot to like here, including great performances from Al Pacino and Andy Garcia. This is one of the most fascinating director's cuts of 2020.
Photo: Retailer
Three decades after the release of Paul Verhoeven's hit sci-fi action film starring Arnold Schwarzenegger, the blockbuster Total Recall has received a lavish, essential 4K Blu-ray release. First, the movie itself has been completely remastered from an original 35mm negative. Second, it includes a never-before-seen documentary about the making of the movie, that includes a lot of anecdotes and trivia about the movie that's never been heard before.
Photo: Retailer
Finally, there's the wonderful ESPN docuseries about the legacy of Michael Jordan and the '90s Chicago Bulls, released in a special gift set for the hardcore fans. Not only does it include over four hours of bonus features, but it's packaged in a way designed to appeal to people who still have a Jordan poster on their wall. It includes a 28-page gallery book with forewords from director Jason Hehir and executive producer Andy Thompson, along with fold-out packaging. On the discs, fans will find never-before-seen interviews, Game 6: The Movie, an uncut conversation between Jordan and Stuart Scott from 1998, archival material, and segments from Sportscenter and The Jalen & Jacoby Aftershow about the '90s Bulls and Michael Jordan. It's a must-have for sports fans.