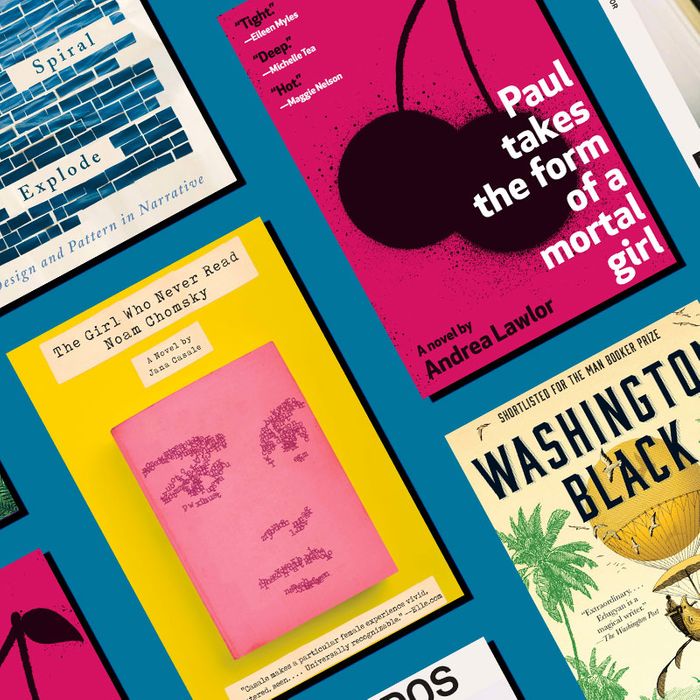 Each month, Maris Kreizman offers nonfiction and fiction paperback recommendations. You should read as many of them as possible.
The most acclaimed literary trilogy of the century is now in paperback, and the books are as light and airy as the prose they contain. It's a joy to get to know Cusk's heroine, Faye, via the journeys she takes and the people she meets along the way. Fostering intimacy through interaction, Cusk's character development is the opposite of navel-gazing, with Faye becoming real to us by looking outward instead of looking in.
How lovely to discover a book on the craft of writing that is also fun to read. Australian author Jane Alison has written a great one in which she urges us to abandon — or at least improve upon — the traditional story arc that has dominated fiction since the age of Aristotle. Alison asserts that the best stories follow patterns in nature, and by defining these new styles she offers writers the freedom to explore but with enough guidance to thrive.
An unlikely adventure story blossoms out of a slave narrative in this Man Booker Prize nominee for fiction. Washington Black is 11 years old when his sadistic master's kinder brother takes him away from the fields of Barbados to explore the world. Wash gets to travel the globe and see its many wonders and miseries, the juxtaposition of which exposes the limits of his freedom even after he escapes literal captivity.
Shape-shifting meets '90s nostalgia in this delightful experimental novel featuring a hero who can change at will into different sexual personae: "He was Ginsberg and Streisand and Kim Gordon rolled into one. He was the girl he wanted to fuck." Set in a college town where academic theory and pop-culture digressions are as important as racy sex scenes, Paul Takes the Form of a Mortal Girl is a testament to the search for connection and the fluidity of identity.
The most exciting kinds of memoirs are the ones that throw you into the story of a life even while encouraging you to step back and consider the art of its framing. Heavy is one of the best of the bunch. Kiese Laymon's writing about size and race, addiction and ambition in America is nothing less than thrilling — every sentence sings.
An underrated gem that will hopefully find new fans in its paperback form, this debut novel follows a woman named Leda as she moves through life, from college to adulthood. There isn't much by way of plot, but it's the quiet moments that Casale nails, all of the tiny details that she gets so right. Each chapter is a lovely glimpse into Leda's inner life: her hopes, her insecurities, and of course, the books she intends to read before life gets in the way.
Every editorial product is independently selected. If you buy an item through our links, Vulture may earn an affiliate commission.