Photo: IFC, Hulu, Netflix and HBO
The year is still young, but we've already seen enough great television to start our list of the best TV shows of 2019 so far. In the interest of helping you keep your watch lists up to date, we'll continue to update this list on a monthly basis throughout the year.
A note about our selection methodology: Nonfiction and scripted series are both eligible, but because the focus is on this calendar year, seasons that debuted in 2018 were ruled out if more than half of the episodes debuted prior to January 1. This is a consensus list by both Jen Chaney and Matt Zoller Seitz, whose individual lists at the end of the year may differ.
Even if you already know the story of Dee Dee Blanchard, her daughter Gypsy, and the lies perpetuated about Gypsy's allegedly debilitating illness, The Act is still engrossing television. If you don't, these ten episodes inspired by their story will make you say, "Are you kidding me?" almost as frequently as you did during Abducted in Plain Sight and Wild, Wild Country. As conceived by co-creators Nick Antosca and Michelle Dean (the latter of whom wrote a BuzzFeed article about the Blanchards), The Act is a tense, nuanced exploration of Munchausen syndrome by proxy. But what really makes this show a can't-miss is its consistently superb performances, most notably from its two leads, Patricia Arquette as Dee Dee, a honey-dripper of a con artist, and Joey King as Gypsy, whose girlish behavior serves as both disguise and genuine reflection of her sheltered existence. This deeply codependent mother-daughter relationship is one of the more disturbing and memorable love stories we'll see on TV this year. —Jen Chaney
Pamela Adlon's series about a divorced single mother and actress posts its strongest season this year, doubling down its storytelling style (which expands and explores individual moments) and going for broke in the direction (Adlon helms every episode in addition to co-writing, producing, and starring). There are at least a dozen sequences in this batch of 12 episodes, premiering February 28, that affirm the idea that "cinematic" isn't just a synonym for "we spent a lot of money." Adlon has a rare ability to suggest the emotional interiors of characters even as she gives them their space. —Matt Zoller Seitz
A moving and unexpectedly cosmic finale made the fourth season of Catastrophe the best since its first. This consistently surprising romantic comedy from the creative team of Rob Delaney and Sharon Horgan showed the main characters and their immediate circle coming to terms with age, compromise, and the finiteness of life, and figuring out how to create a bubble of contentment within a chaotic world. The season would've been moving even if it hadn't given co-star Carrie Fisher a formal send-off, but the touching and raucously funny memorial episode (doubling as the series ender) made the whole thing feel cathartic. —MZS
The latest season of this documentary parody series was three years in the making, its production complicated by the busy schedules of its founding co-stars/co-creators, but these irritations seemingly spurred the storytellers to new heights of sophistication and invention. Juicy major roles went to heavy-hitting guest stars, including Cate Blanchett, Michael Keaton, Owen Wilson, Natasha Lyonne and Michael C. Hall. And the scripts went all-in on tip-of-the-iceberg characterizations (implying that the subjects depicted in the films were all much deeper and more troubled than the filmmakers' preconceptions could capture) and metafictional subtext. Some of the latter amounted to a philosophical critique of nonfiction filmmaking and its practitioners — the sort of thing you'd expect to hear during a film festival Q&A, but never on a series that appears on commercial cable. —MZS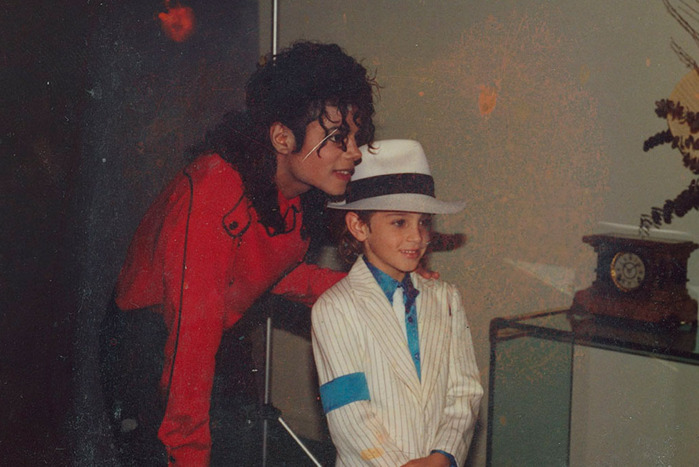 It almost feels disrespectful to consider this two-part, four-hour documentary about two sexual-abuse survivors in the context of lighter entertainment. Director Dan Reed's film concentrates on two adult men who say they were groomed for underage sex abuse by Michael Jackson, whose behavior was the subject of two prior civil actions. But the documentary is ultimately less interested in bringing down a legend than in bearing witness to Wade Robson and James Safechuck, men who still carry the scars of a profoundly damaging experience they say they suffered at the hands of Jackson. The bulk of Leaving Neverland's running time is dominated by close-ups of their faces, and by the sounds of their voices, which seem to come from a lightless place deep in their psyches. —MZS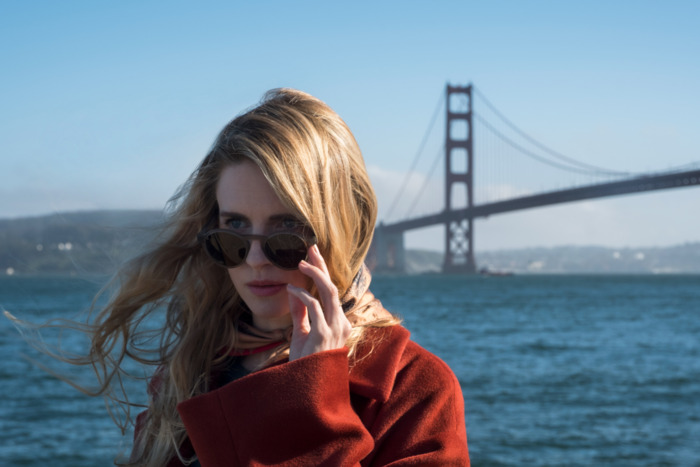 It took more than two years for the second season of The OA, the spiritual mystery-thriller puzzle box of a Netflix drama from Brit Marling and Zal Batmanglij, to finally arrive. The result is an even more complex, sprawling, self-serious journey through multiple dimensions. It's also a more confusing one that made my eyes rolls on more than one occasion. So why does this show make the cut, then? Because of its ambition, its fierce commitment to its extremely particular artistic sensibility, and a twist ending that made me immediately curious to see a Part III. —JC
Straight out of the gate, it's obvious that The Other Two has a strong sense of itself even if its two main characters, Cary (Drew Tarver) and Brooke (Heléne York), the siblings of on-the-rise pop singer ChaseDreams (Case Walker), have no clue what they're doing. As conceived by former SNL writers Chris Kelly and Sarah Schneider, this is a cutting and giddy satire of showbiz bs, but one with heart and relatable characters who, in the midst of paparazzi chaos, are still rooting for each other. —JC
The pitch for this Hulu comedy admittedly sounds sketchy: It's a coming-of-age story in which two women in their 30s play middle-schoolers. But Maya Erskine and Anna Konkle are so convincing as their tween alter egos that PEN15 just works. It's a portrait of young female friendship that's poignant and crude, hilarious and cringey, brutally honest and gloriously nostalgic for the AIM-infused days of the year 2000. —JC
Watching a woman repeatedly die and come back to life at the same birthday party could have been an exercise in redundancy. But Russian Doll's version of hitting repeat is anything but dull. With the peppery Natasha Lyonne as its star, a compelling existential mystery at its center, and a subtle approach to exploring the psychological burdens that keep human beings anchored in the same place, Russian Doll deservedly emerged as one of the year's TV talkers. And it did all of that with a distinctly female eye, with every episode directed by a woman. Metaphorically, Russian Doll goes backward, again and again, and does it in heels. —JC
This Hulu series about body positivity is a smartly written, funny, and wonderfully observant comedy that's also the perfect vehicle for star Aidy Bryant. As Annie, Bryant — who co-created the series alongside Alexandra Rushfield and Lindy West, author of the book that inspired it — is sometimes insecure, sometimes Über-confident, and always recognizably human. Not only does Shrill flip the bird at the idea that being fat should be a source of shame, particularly in its strongest episode, "Pool," it also treats all of its characters as flawed, complicated individuals deserving of empathy. Its episodes are a series of streaming-TV reminders that every person is a novel whose cover only tells a tiny slice of their story. —JC
Who knew that watching random people clean their houses could be so entertaining and moving? Tidying Up is both, partly because best-selling author Marie Kondo is such a charming and calming presence, but also because so many people struggle with curbing clutter and keeping their homes straight. Tidying Up shows a potential path toward overcoming the piles without setting unrealistic expectations. It also caused people all over the world to start folding their clothes into perfect, dresser-drawer-ready rectangles, and for that alone it is obviously Emmy-worthy. —JC
After a first season that was equally spellbinding, ridiculous, problematic, and agreeably demented, Nic Pizzolatto's anthology series very nearly self-destructed in season two's fit of purplish neo-noir self-indulgence. The third season, starring Mahershala Ali and Stephen Dorff as detectives trying to solve the murder of one child and the disappearance of another, didn't just rescue the franchise; it suggested a sensitivity to the boundaries between fiction and mythology, true crime and exploitation, that previous stories had barely hinted at. —MZS
Stephen Falk's anti-commitment romantic comedy concludes with a final season focused on the wedding of Gretchen (Aya Cash) and Jimmy (Chris Geere), which doesn't sound like an effort to stick to the show's cynical sensibilities. But it absolutely is. Gretchen and Jimmy remain unreliable and, in many ways, reprehensible, but you still want to see these irredeemable dummies wind up together. Without spoiling how it all ends, I'll just say that the finale wraps things up satisfyingly without sacrificing the black heart beating inside You're the Worst. Until the end, this show is the worst, by which I mean the best. —JC
For more of the year's greatest pop culture, don't miss Vulture's list of the best movies, best songs, best albums, best books, and best video games of 2019.