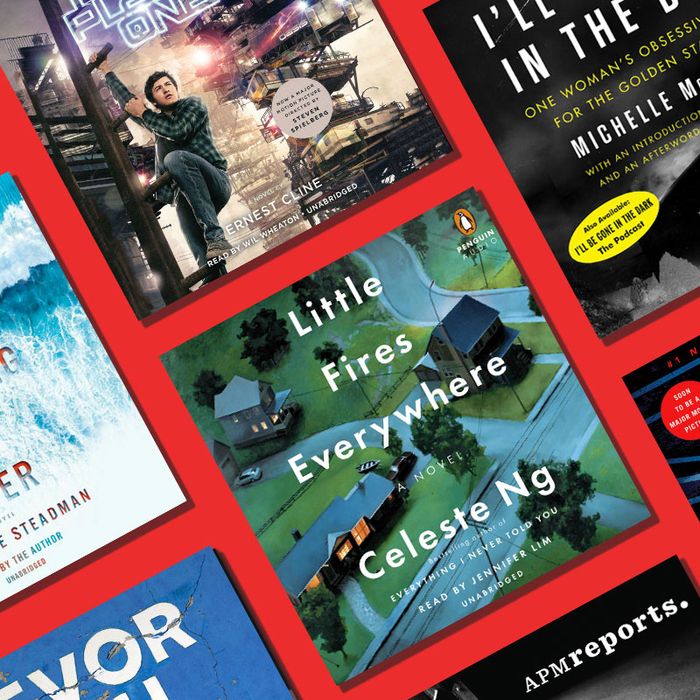 One way to give audiobooks the respect they deserve is to analyze the titles that are making their publishers rich. There's nothing like a best-seller list to reveal the nation's insecurity. We're fiends for self-help, adding new titles to the list regularly (Girl, Wash Your Face) and keeping older, "be-a-better-you" titles selling for years. The Subtle Art of Not Giving a F*ck not only leads the nonfiction backlist, the two-year-old recording outsold all new nonfiction in audible.com's tally.
Could some of this be a way to cleanse the palate after an encounter with another group of best sellers: takedowns of the Trump administration (Fire and Fury, A Higher Loyalty)? If so, this will only get worse, since the following list was compiled before Bob Woodward and Stormy Daniels added to the genre of presidential exploration (about which let us say no more).
A third group that pops up often are thrillers with unreliable narrators (The Woman in the Window, The Wife Between Us), books also popular with print book readers. When you come right down to it, audio sellers mirror print lists with only one exception — the audiobook/podcast hybrid West Cork, created by Audible. The phenomenally popular recording has far more in common with Serial, the groundbreaking podcast from the creators of This American Life, than it does with I'll Be Gone in the Dark, the other true-crime title on the list. Expect to see more such hybrids, as audio publishers look to expand their niche.