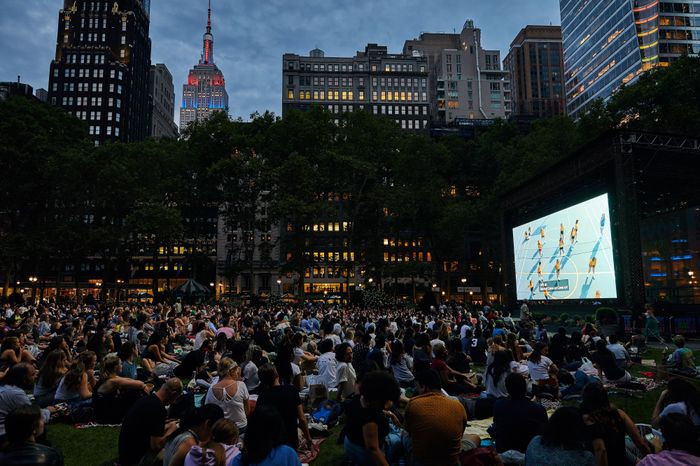 You've probably heard the news: All your favorite shows are ending. But don't despair. We've got just the after-funeral party for you to attend. Paramount+ Movie Nights are returning to Bryant Park this summer on Mondays. And once again, we've been asked to curate a lineup of some of our favorite films for the series' 30th anniversary. God of movies, thank you for this chance to kick ass.
Mark your calendars for the following Monday evenings from June 12 through August 21 (yes, you counted right, we'll be featuring 11 movies this summer!):
June 12: Almost Famous
June 19: Dreamgirls
June 26: Mean Girls
July 3: School of Rock
July 10: Roman Holiday
July 17: Reality Bites
July 24: Star Trek III: The Search for Spock
July 31: Swingers
August 7: 48 Hrs.
August 14: Zoolander
August 21 (bonus night): Good Burger
Hester Street Fair will return to curate a rotating selection of local food-and-drink vendors on the Fountain Terrace, and beer and wine will be available for purchase at the back of the lawn. At 5 p.m., the lawn will open for picnicking, and the free screenings begin at eight. It's all happening!