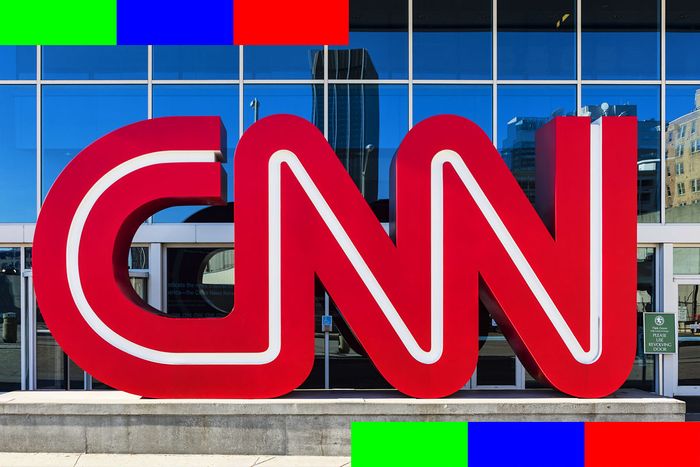 Photo: John Greim/LightRocket via Getty Images
Warner Bros. Discovery has been hinting for months that it planned to add live news to Max, and we now know exactly how and when that will happen. On September 27, the streamer will launch a digital-news hub combining a CNN-like 24-hour newsfeed (with live-news shows and coverage of breaking-news events) with access to news clips and a selection of CNN Originals library content (documentaries and series) similar to what's currently offered by Max. The new offering will be called CNN Max, but it will not simply be CNN on Max.
While a Warner Bros. Discovery spokesman tells Vulture at least three CNN U.S. tentpoles — Anderson Cooper 360, The Lead With Jake Tapper, and The Situation Room With Wolf Blitzer — are set to be simulcast live on Max, a big chunk of the weekday offering of live news will be created specifically for CNN Max. As Variety first reported Wednesday night, CNN vets such as Jim Acosta, Fredricka Whitfield, and Jim Sciutto will anchor these live weekday updates. In addition, CNN Max is expected to draw on content and coverage from CNN International, a separate network offered by a few U.S. cable systems but mostly targeted to audiences outside of the states.
The launch of CNN Max will finally allow CNN to catch up to where many of its competitors have been for years. ABC, CBS, and NBC have long offered live streaming news services via FAST channels and dedicated apps, while Fox offers hard-news coverage (but not Fox News Channel hosts) via FAST through its LIVENow from Fox service. CNN has also been in the FAST space for the last few years with CNN Replay (available on Pluto TV and Samsung TV Plus), but that service mostly airs extended clips from recent CNN coverage. The issue with going direct-to-consumer for CNN has been the network's contract with cable operators, who pay a premium in exchange for a certain amount of exclusivity.
CNN Max gets around those issues by creating a distant service — one with very strong CNN vibes but which isn't CNN. To do that, the company will have to invest in creating unique programming (the shows anchored by Acosta or Whitfield, for example) and lean on CNN International (which also has its own limited infrastructure designed to serve global audiences). Mixing all of these elements together will hopefully be enough to mollify cable systems that might otherwise object. They'll also likely be less upset since most cable systems also sell Max access to consumers (by selling HBO) and CNN Max is a feature of Max versus its own stand-alone platform (for now, at least).
For CNN die-hards (a shrinking number of consumers based on ratings, but still not an insignificant population), CNN Max probably won't serve as an effective replacement. While CNN Max is expected to cut to the main CNN feed when there's truly huge breaking news — think a terrorist bombing or natural disaster — if history is any guide, it's unlikely CNN Max will be able to carry the exact same Election Night in America primary coverage as CNN proper next year. (I say unlikely versus definitely because a lot is up in the air, CNN is still working out details, and you never know what deals companies might strike with cable partners these days.) But CNN Max is already light-years more attractive to cord-cutters than the short-lived CNN+, which attempted to serve CNN superfans mostly with news analysis and commentary programs versus giving them what they really want, i.e., CNN without a cable package. CNN Max isn't a cord-cutter's dream, but it's a lot closer than anything else that's been attempted to date. It could also get current Max subscribers to open the app more often, perhaps even daily. That's key, because the more frequently someone uses a service, the less likely they are to cancel it.
That said, Max will need to be careful about how CNN Max is integrated into the platform. In an interview with Variety, JB Perrette, president and CEO of WB Discovery streaming, told reporter Brian Steinberg that Max would be testing various features to make CNN Max more useful and dynamic to users. Some, including content tiles that change in real time to adapt to news events, could be useful. But Steinberg also says Max will test a function that will offer an onscreen notification of breaking news events when someone is streaming something on Turner Classic Movies or HBO. Trust us, Mr. Perrette: Nobody watching Casablanca or Euphoria on Max wants to have that experience interrupted by an alert telling them to watch CNN Max.