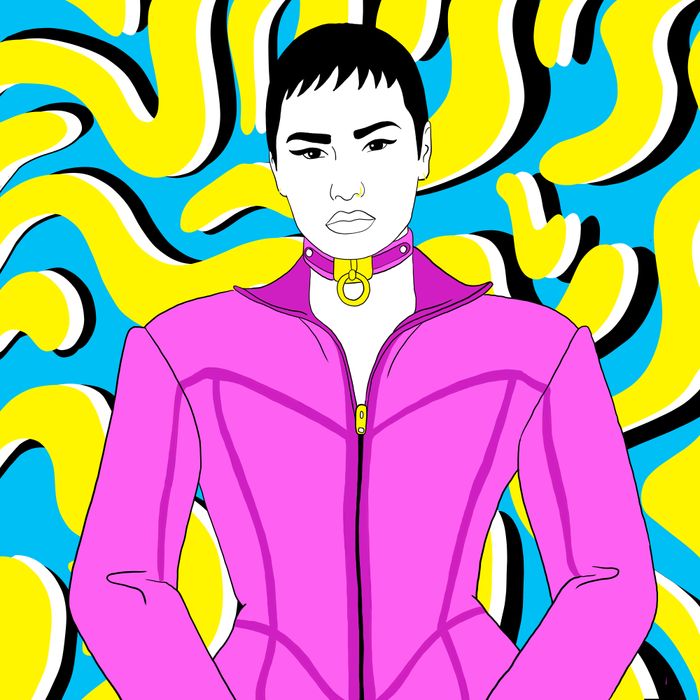 Illustration: Iris Gottlieb
Demi Lovato has found herself in many avenues over the past few years — from releasing a tell-all documentary to uncovering extraterrestrials — but 2022 finds her traveling back in time to the sound of the late 90s and early aughts: pop punk. There's a lot of discourse about what a pop-punk song is and isn't, but at its core a bona fide pop-punk song has several elements: pop songwriting with punk's angsty sensibilities, relentless drums, a slightly annoying-in-a-good-way whiny vocal that soars, and, of course, the classic "whoa, whoas" (see: NOFX's "Whoa on the Whoas"). Throughout her career, Lovato has always had a pop-punk vibe, and her new single, "Substance," is no different.
Lovato pleads ("Am I the only one looking for substance?"), sours on the world around her ("Time is just passing yet, nothing lasts"), has drums everywhere (especially in the breakdowns and choruses), and her soaring, powerful vocals make themselves known — there are even some "whoa"s scattered throughout the track. As much as Lovato is coming back to form, her music is a lesson in how pop punk continues and evolves with each generation. This week on Switched on Pop, hosts Reanna Cruz and Charlie Harding check out her two latest singles, "Skin of My Teeth" and "Substance," and use the latter to suss out what exactly pop punk is and how Lovato embodies the genre's ever-evolving sound.