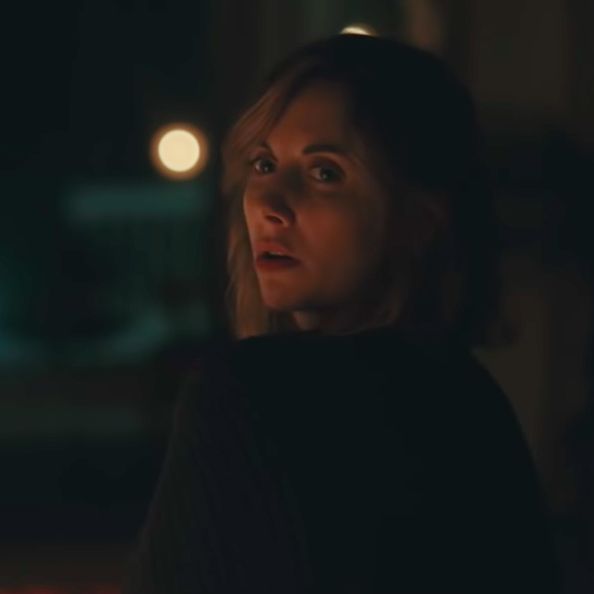 Alison Brie in
The
Rental
.
Photo: YouTube
This article is updated frequently as new titles enter the calendar.
How do you watch movies? With the film business going through industry-wide changes — even before the landscape-altering pandemic — more and more people are waiting out the theatrical experience to watch the latest hits at home. And while streaming services like Netflix and Hulu are a lot of people's go-to, sometimes the best new releases are only available to rent.
As such, we've put together a handy calendar of upcoming video-on-demand rental availability for movies that we think might be worth your time. (Note: While films are often available digitally for purchase earlier than they are to rent, this is structured around rental availability.) Check back often and circle your favorites.
May 15
Directed by: John Barr
Starring: Tom Berenger, Kristen Hager, and Paul Ben-Victor
Genre: Thriller
A retired veteran goes on a hunting trip and finds something no one expects: a dead woman in the middle of nowhere, and she's got a large sum of money. That kind of thing never ends well.
Directed by: Tony Cervone
Starring: (The voices of) Frank Welker, Will Forte, Zac Efron, Gina Rodriguez, Amanda Seyfried, Mark Wahlberg, Kiersey Clemons, Jason Isaacs, Tracy Morgan, and Ken Jeong
Genre: Animation/Family
It would have gotten away with going to theaters if it weren't for that darn virus! The latest reboot of the most famous mystery-solving dog was supposed to be a wide theatrical release on this date but will go the Trolls 2 route and be available at home instead.
May 19
Directed by: William Brent Bell
Starring: Katie Holmes, Ralph Ineson, Owain Yeoman, and Christopher Convery
Genre: Horror
A sequel that no one really asked for ends up basically rewriting the end of the first movie. Yes, once again, there's a creepy doll that may be alive. We can't get enough of creepy dolls. Well, maybe we can this time.
Directed by: Tanya Wexler
Starring: Zoey Deutch, Jai Courtney, Judy Greer, and Jermaine Fowler
Genre: Dramedy
Peg desperately wants to escape her miserable life in Buffalo, New York, and will take part in any hustle that gives her the money to do so. We keep waiting for Zoey Deutch to become the superstar she should be. Maybe this will help.
Directed by: Autumn de Wilde
Starring: Anya Taylor-Joy, Angus Imrie, Letty Thomas, Bill Nighy, Rupert Graves, Johnny Flynn, and Mia Goth
Genre: Dramedy
The Jane Austen classic gets another update in this critically-acclaimed dramedy whose theatrical release was truncated by the virus. The star of The Witch steps into the titular role, a woman who meddles in the love life of her friends before learning a lesson or two about love herself.
Directed by: Dan Scanlon
Starring: (the voices of) Tom Holland, Chris Pratt, Julia Louis-Dreyfus, Octavia Spencer, Mel Rodriguez, and Lena Waithe
Genre: Animated/Family
The Pixar movie that was caught up in the pandemic and then quickly rushed to Disney Plus is now available at streaming rental outlets as well. It's the story of two brothers trying to bring their dead dad back for just one day.
Directed by: Danis Tanovic
Starring: Jeffrey Dean Morgan, Famke Janssen, Naomi Battrick, and Ruairi O'Connor
Genre: Thriller
A serial killer sends postcards to journalists after he commits his horrible crimes. Don't check the mail!
Directed by: Jeff Fowler
Starring: Ben Schwartz, James Marsden, Tika Sumpter, Adam Pally, Neal McDonough, and Jim Carrey
Genre: Family/Action
The Sega character finally gets his own movie, fighting against the evil Dr. Robotnik, played by a Jim Carrey chewing the scenery in a way only he can. James Marsden plays the guy stuck in the middle. Doesn't he always?
May 22
Directed by: David Holroyd
Starring: Nick Bayly, Maggie Daniels, and Virginia Denham
Genre: Horror
Emily goes to a creepy old house to take care of a patient with dementia. Of course, she discovers that she's not alone and the house carries some dark secrets. They always do.
Directed by: Vaughn Stein
Starring: Lily Collins, Connie Nielsen, Simon Pegg, Chace Crawford, and Michael Beach
Genre: Thriller
The patriarch of a family passes away and leaves an inheritance that is apparently complicated enough to name a movie after it. That's pretty much all we know about the film.
Directed by: Peter Cattaneo
Starring: Kristin Scott Thomas, Sharon Horgan, Jason Flemyng, Emma Lowndes, and Gaby French
Genre: Dramedy
One of those inspirational movies in which a group of people who would never otherwise be friends are forced to find a common note as wives of partners serving in Afghanistan form a choir. They'll probably learn they're more alike than different between practices.
Directed by: Matt Eskandari
Starring: Bruce Willis, Chad Michael Murray, and Lydia Hull
Genre: Action
The subgenre of Bruce Willis B-movies that go straight to VOD gets another entry in this thriller about a doctor and his family being held hostage by criminals.
Directed by: Michael Winterbottom
Starring: Rob Brydon and Steve Coogan
Genre: Comedy
The stars of The Trip reunite for a fourth film in this series that also includes The Trip to Italy and The Trip to Spain. Expect more gorgeous vistas, wonderful cuisine, and rampant mid-life crises.
Directed by: Mirrah Foulkes
Starring: Mia Wasikowska, Damon Herriman, Benedict Hardie, and Tom Budge
Genre: Drama
Two puppeteers are struggling to get their marionette show off the ground when a tragedy separates them forever, leading to a war between the title characters. Premiered at Sundance way back in January of 2019.
May 29
Directed by: Elfar Adalsteins
Starring: Logan Lerman, John Hawkes, and Sarah Bolger
Genre: Drama
A road trip movie in which a man named Frank Fogle travels to Ireland with his estranged son after the death of Frank's wife. Ashes will be spread, tears will be shed, lessons will be learned.
Directed by: Nisha Ganatra
Starring: Tracee Ellis Ross, Dakota Johnson, Bill Pullman, June Diane Raphael, Ice Cube, Eddie Izzard, and Kelvin Harrison Jr.
Genre: Drama
An opportunity drops in the lap of a personal assistant for a superstar singer, and the two have to navigate the tricky waters of the music industry to make it out with their heads above water.
June 5
Directed by: Cary Murnion and Jonathan Milott
Starring: Lulu Wilson, Kevin James, Amanda Brugel, Robert Maillet, and Joel McHale
Genre: Thriller
Paul Blart goes dark! Finally! Kevin James plays the leader of a group of convicts who invade a lake house occupied by a girl and her father, played by Joel McHale. This could be truly fascinating. Or a total disaster.
Directed by: Bruce McDonald
Starring: Stephen McHattie, Henry Rollins, Juliette Lewis, and Tomis Lemarquis
Genre: Thriller
McDonald's Pontypool is a cult horror classic and the director and star of that film reunite for this promising thriller about a gang boss who demands that a killer retrieve the finger of a jazz legend for him. It sounds like it could be surreal and mesmerizing. And it's got Henry Rollins too!
Directed by: Josephine Decker
Starring: Elisabeth Moss, Michael Stuhlbarg, Odessa Young and Logan Lerman
Genre: Drama
An acclaimed film at Sundance 2020, this surreal riff on the domestic drama tells the story of a young couple (Young & Lerman) who to go to live with a pair of eccentric creatives, including Shirley Jackson. Swirling with tension, it's a vision that pays homage to Jackson's work as much as details anything about her life story. Moss is riveting, as she always is.
June 12
Directed by: Boaz Yakin
Starring: Zina Zinchenko, Bobby Jene Smith, Tyler Phillips, Or Schraiber, and Omri Drumlevich
Genre: Drama
One of the most anticipated films of the canceled SXSW Film Festival, this is the story of an online meeting across the ocean that leads to a rocky affair. And it's also "an experimental dance drama." You don't see those every day.
Directed by: Julien Seri
Starring: Shawn Ashmore, Gary Cole, Richard Harmon, Danielle Alonso, and Lin Shaye
Genre: Thriller
A detective becomes convinced there's more to his wife's suicide than meets the eye and ends up uncovering a father-and-son team of serial killers. Happy Father's Day!
Directed by: Jonas Alexander Arnby
Starring: Nikolaj Coster-Waldau, Tuva Novotny, Kate Ashfield, Robert Aramayo, and Sonja Richter
Genre: Thriller
An insurance claims investigator travels to a remote hotel that reportedly specializes in assisted suicide. He learns there's a lot more to it than meets the eye. There always is, isn't there?
Directed by: Joshua Caldwell
Starring: Bella Thorne, Amber Riley, Marisa Coughlan, and Jake Manley
Genre: Action
Want another young version of Bonnie and Clyde? Here you go. Thorne plays a Florida waitress who ends up going on a crime spree fueled by her social media following.
Directed by: Judd Apatow
Starring: Pete Davidson, Marisa Tomei, Pamela Adlon, Machine Gun Kelly, Steve Buscemi, Bel Powley, Maude Apatow, Bill Burr, Moise Arias, Kevin Corrigan, Jimmy Tatro, and Domenick Lombardozzi
Genre: Comedy
You know how Judd Apatow built comedy vehicles around Steve Carell, Seth Rogen, and Amy Schumer? Well, it's time for SNL star Pete Davidson to get that time in the spotlight. Was meant to premiere at SXSW 2020 on opening night back in March.
Directed by: Jeremy Hersh
Starring: Jasmine Batchelor, Chris Perfetti, and Sullivan Jones
Genre: Drama
Three friends are bonded when one agrees to be the surrogate for the other two to have a child, but those bonds are tested and moral questions arise when a prenatal test reveals that the baby has Down's Syndrome.
June 16
Directed by: Ani-Simon Kennedy
Starring: Sabrina Carpenter, Maggie Siff, Danny Trejo, Rusty Schwimmer, and Steven Ogg
Genre: Drama
A fest darling in 2019, this dramedy stars Sabrina Carpenter as a young woman who has lived a nomadic life with her father, traveling the country in their RV. A shocking event sends her out on her own in search of a mother she's never known.
June 19
Directed by: Shannon Murphy
Starring: Ben Mendelsohn, Essie Davis, Eliza Scanlen, and Toby Wallace
Genre: Drama
A seriously ill teenager falls in love with a drug dealer and her family's entire life turns upside down in this acclaimed dramedy that premiered at the Venice Film Festival in 2019.
Directed by: Agnieszka Holland
Starring: Peter Sarsgaard, James Norton, and Vanessa Kirby
Genre: Thriller
The director of Europa Europa returns to WWII with this thriller about Gareth Jones, a journalist who uncovered the truth about the propaganda machine that was fueling the war in Europe. Jones's story reportedly inspired Animal Farm.
Directed by: Channing Godfrey Peoples
Starring: Nicole Beharie, Kendrick Sampson, Alexis Chikaeze, and Lori Hayes
Genre: Dramedy
A sweet Sundance hit about a woman who prepares her daughter for a beauty pageant that mom won years earlier, and how memories of her past stir up issues about where she's going in her future.
June 26
Directed by: Ina Weisse
Starring: Nina Hoss, Simon Abkarian, and Jens Albinus
Genre: Drama
A popular violin teacher pushes through the admission of a student to her elite conservatory and becomes obsessed with the success of him, tearing her life apart in the process.
Directed by: Jon Stewart
Starring: Steve Carell, Rose Byrne, Mackenzie Davis, Chris Cooper, Topher Grace, Natasha Lyonne, Debra Messing, Will Sasso, and Brent Sexton
Genre: Comedy
Once planned for a wide theatrical release, Jon Stewart's first film in six years will premiere at home and tell the story of a Democratic strategist who decides to manage a small-town mayoral campaign of a popular vet in an effort to get his party more in touch with the common man.
July 3
Directed by: Rod Lurie
Starring: Orlando Bloom, Scott Eastwood, Caleb Landry Jones, and Milo Gibson
Genre: Action
The story of a small team of U.S. soldiers who face down hundreds of Taliban Fighters. Based on the Battle of Kamdesh, which took place in 2009.
July 7
Directed by: Brett Harvey
Genre: Documentary
The scene-stealing character actor Danny Trejo gets a bio-doc about his life, including his formative years in prison through the early parts of it and his battles with addiction. Danny Trejo rules.
July 10
Directed by: The Ross Brothers
Genre: Documentary
A chronicle of the final night of a bar way off the strip in Las Vegas is revealed in this Sundance hit that blurs the line between non-fiction and fiction filmmaking in a fascinating way.
Directed by: Atom Egoyan
Starring: David Thewlis, Luke Wilson, and Laysla De Oliveira
Genre: Drama
A woman is convicted for abusing her power as a teacher, and her father doesn't believe that she should be, but she refuses to take his help. He starts to unravel and abuse his own power in the latest film from one of Canada's most acclaimed filmmakers.
Directed by: Natalie Erika James
Starring: Emily Mortimer, Bella Heathcote, and Robyn Nevin
Genre: Horror
Mark your calendars for this one. The best horror movie from Sundance 2020 is the story of a woman (Mortimer) who comes to take care of her ailing mother (Nevin) and finds out there's more to her situation than meets the eye. That's all you need to know. This is one of the best horror movies of 2020.
July 14
Directed by: Kenji Tanigaki
Starring: Donnie Yen, Niki Chow, Teresa Mo, Jing Wong, and Jessica Jann
Genre: Action
Donnie Yen could still kick your ass if he was overweight and he's made a movie about a cop with a weight problem to prove it.
July 17
Directed by: Gregor Jordan
Starring: Kelly Macdonald, Garrett Hedlund, and David Wenham
Genre: Crime Drama
A love triangle unfolds in the Australian outback in this adaptation of the acclaimed Tim Winton novel, a film that premiered at TIFF 2019.
Directed by: Chris Riedell, Nick Riedell
Starring: Lucy Hale, Mindy Cohn, and Jackie Cruz
Genre: Romantic Comedy
Based on a memoir by Ayn Carrillo-Gailey, this is the story of a violinist accused of being "sexphobic" by her ex-boyfriend, and the hijinks she gets into trying to prove him wrong.
Directed by: David Wnendt
Starring: Jenny Slate, Zach Galianakis, Alex Sharp, David Paymer, Jessica Hecht, and Gillian Anderson
Genre: Comedy
An American painter seeking some peace and quiet to inspire her art finds her way north to the Arctic Circle, where she meets a lost soul who has come there to bury his father. Premiered at Sundance way back in January 2019.
July 21
Directed by: Christian Volckman
Starring: Olga Kurylenko, Kevin Kanssens, and Joshua Wilson
Genre: Horror
No, it's not a remake of the Tommy Wiseau masterpiece. It's the story of a couple who buy a home and discover a room that will grant them wishes. Those never end well.
July 24
Directed by: Dave Franco
Starring: Alison Brie, Dan Stevens, Sheila Vand, Jeremy Allen White, and Toby Huss
Genre: Horror
IFC is being tantalizingly vague about this movie. All we know is that it's about a vacation rental gone horribly wrong and that it stars Alison Brie and Dan Stevens. Oh, and that it was directed by an actor not exactly known for horror. We're intrigued.
Directed by: Karen Maine
Starring: Natalia Dyer
Genre: Drama
A Catholic teenager, played by Dyer of Stranger Things fame, struggles with sexuality in the early '00s in this film that premiered (and snagged a prize) at the 2019 SXSW Film Festival.
July 31
Directed by: Nick Rowland
Starring: Cosmo Jarvis, Barry Keoghan, Ned Dennehy, and David Wilmot
Genre: Crime Drama
A young man struggles with pulling away from his role as an enforcer for a criminal organization to start a family of his own. When he's asked to kill someone for the first time, he's forced to make a decision.
Directed by: Jessica Swale
Starring: Gemma Arterton, Gugu Mbatha-Raw, Penelope Wilton, and Tom Courtenay
Genre: Drama
Arterton plays a reclusive writer in World War II London who finds herself an unexpected guardian to a refugee. Expect hearts and minds to be moved.
August 7
Made in Italy
Directed by: James D'Arcy
Starring: Liam Neeson, Micheál Richardson, Lindsay Duncan, and Valeria Bilello
Genre: Drama
A father and his estranged son are forced back together to deal with the estate of his late wife in this drama from IFC Films. Neeson's son co-stars opposite in the role, adding a deeper layer to the entire thing, especially considering the tragic death of Natasha Richardson in 2009.
August 21
Tesla
Directed by: Michael Almereyda
Starring: Ethan Hawke, Kyle MacLachlan, Jim Gaffigan, Donnie Keshawarz, and Eve Hewson
Genre: Drama
Do we really need another telling of the life of Nikola Tesla? If the response from Sundance 2020 is to be believed, we do! This one got good reviews in Park City and features an unusual approach from the director of Marjorie Prime.