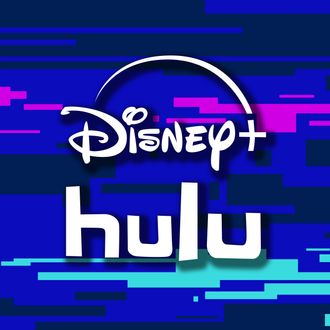 "We are bullish," CEO Bob Iger said over and over and over.
Illustration: Martin Gee
Disney's second-quarter financial-earnings call was a mixed bag: It lost 4 million subscribers, its second straight quarterly drop, while shrinking its overall streaming losses by 26 percent. But none of that stopped CEO Bob Iger from saying some version of the phrase "we are bullish" seven times over the course of the hour-long presentation. He had something to announce: Hulu content will be offered on Disney+ before the end of the year.
"We will soon begin offering a one-app experience domestically that incorporates our content via Disney+," Iger said. "While we'll continue to offer Disney+, Hulu, and ESPN+ as stand-alone options, this will provide greater opportunities for advertisers while giving bundle subscribers access to more robust and streamlined content resulting in greater audience engagement and ultimately leading to a more unified streaming experience." You might have some questions right now, so we've done our best to answer a few.
So what exactly is being added to Disney+?
Theoretically, everything available on Disney+ and the base Hulu streaming service will be folded in together. You will need to be subscribed to Hulu in order to access the Hulu content, but it'll be available on Disney+. This will also only be available for users in the United States.
Do I have to download a new app?
No. This will manifest as an updated version of the current Disney+ app. No new downloads!
What about ESPN+; will that be in there?
No. ESPN+ will remain a separate entity, as far as we know. Iger characterized the plan as, basically, folding the existing Duo Basic plan of the Disney Bundle, which includes Disney+ and Hulu, into an option on the Disney+ app — rather than making users toggle between apps. For now, ESPN+ is staying right where it is.
Why is Disney doing this?
The answer is always money! As competitors like Netflix and Warner Bros. Discovery have also felt recently, streaming empires are expensive to build and maintain — and the business is not yet profitable. Iger's mandate when he returned to replace the last Bob as CEO was to turn the ship around. (As part of that strategy, Disney laid off around 4,000 workers recently and is expected to lay off an additional 3,000 toward the summer.) He and his lieutenants have concluded a single app is the path forward: "We think that by making it available as a one-app experience it will increase engagement and increase our opportunity in terms of serving digital ads and growing our advertising business," he said, also noting viewers wouldn't have to toggle between apps. The advertiser piece of it is huge; Disney+ followed its competitors in offering ads last year, and a larger, broader single product gives Disney a lot more flexibility on the ad market.
Iger also pointed out that the company has already had some prior success managing a broad, general-interest streaming app, versus a trio of apps geared toward family entertainment, general programming, and sports. "Outside the United States, we created that with Star," he said. "It's working quite well, and it's one of the reasons why we are going to launch that as an advertiser-supported platform."
What will the new version of the app cost me?
We don't know yet, but we assume it will be comparable to the current pricing of the Disney Bundle — which already combines the three apps. The bundle's ad-supported tiers are currently $9.99/month (Disney+ and Hulu) and $12.99/month (Disney+, Hulu, and ESPN+), while the no-ads plan (Disney+, Hulu, and ESPN+) is $19.99/month.
It's always possible, maybe even likely, that it could discount the revised app somehow. Iger indicated that Disney would be removing some of its shows and movies from —
What? Are they pulling an HBO Max? Are they gonna take stuff down?
Uh, yes. The company's CFO, Christine McCarthy, announced it on the same call: "We will be removing certain content from our streaming platforms and currently expect to take an impairment charge of approximately $1.5 to $1.8 billion." (An "impairment charge" basically means a loss in value of a certain asset.) The plan could be implemented as soon as the third quarter — this summer.
Do we know what exactly they're pulling down? And why are they doing it? Is it taxes?
Not exactly. Iger's actually telegraphed this before — noting a couple months ago at a conference that home-video sales used to be a huge chunk of the revenue pie for Disney. "We're looking at all of that again," he said then. Today, he indicated that the company would be "maximizing windowing opportunities" — which is corporate-speak for saying it is looking for ways to license out the content it has, and the announcement on today's earnings call already has people worrying that the many, many library titles available on Disney+ will go back to what used to be called the Disney Vault. We don't yet know what it plans on pulling down.
What does this mean for Hulu and ESPN+?
Fortunately, they're not going away anytime soon. This should work the same way that Discovery+ will once the Max app swallows up HBO Max — as stand-alone, separate streaming options. ESPN+'s sports content won't actually appear on the Frankensteined Disney+. But Hulu is one to watch out for, since it's partly owned by Disney in a joint agreement with Comcast.
Sheesh. So is this a sign Disney's taking Hulu? Wasn't it trying to sell it back to Comcast?
That remains a big question and it doesn't sound like Disney's completely figured it out, despite factoring Hulu into its one-app strategy. Iger acknowledged Hulu's worth "from a subscriber perspective, from a subscriber-acquisition subscriber-retention perspective, and also from an advertiser's perspective." And he's discussed the smaller streamer's future with Comcast, he said, but was coy on what would happen come 2024, when Disney and Comcast's joint custody was due to expire. He said: "I can't really say where they end up, only to say that there seems to be real value in having general entertainment combined with Disney+, and ultimately Hulu is that solution. We are bullish about that."
When exactly does this one-app experience launch? And are they calling it something else, like Disney+Hulu?
It will arrive by the end of the calendar year, but beyond that, we have no specifics. As for a name, Quaxly's not bad, if they can afford the license.