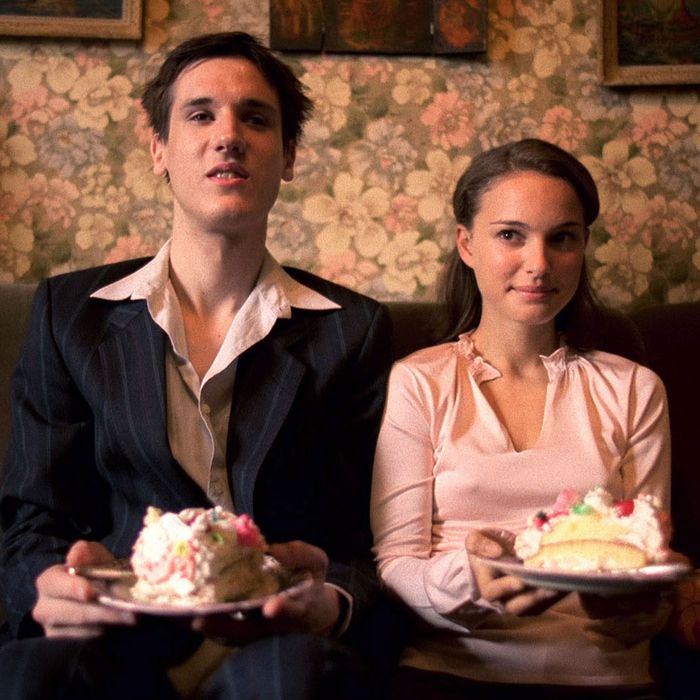 Photo: Victoires International/Canal+/Kobal/Shutterstock
If not for the pandemic, we'd be in the midst of Hollywood's epic summer season, enjoying the nearly weekly unveiling of major films, whether it's Tom Cruise's return to his most iconic 1980s role (Top Gun: Maverick) or Christopher Nolan's much-anticipated thriller (Tenet). Instead, you're cooped up trying to figure out what to watch while not going stir-crazy.
This is where we come in. On a regular basis, we'll be presenting "The Replacements": a list of five alternative choices for every big tentpole you'd been excited to see before COVID-19 changed our lives. We'll select movies that are thematically or narratively similar to the postponed blockbuster, offering picks that range from certifiable classics to forgotten gems. For the time being, event movies are on hold. But hopefully our alternatives will scratch that cinematic itch.
This week, it's The French Dispatch, the new film from Oscar-nominated director Wes Anderson — and his first since 2018's Isle of Dogs, which was lavishly animated but roundly criticized for its cultural appropriation. His latest is said to be a triptych of tales centered around the French office of an American newspaper. (The film's full title is actually The French Dispatch of the Liberty, Kansas Evening Sun.) The movie stars … well, everybody, including a slew of Anderson regulars such as Adrien Brody, Tilda Swinton, Léa Seydoux, Frances McDormand, Bill Murray and Owen Wilson. If the trailer's any indication, Anderson will be shuffling between time frames and aspect ratios — and one of the storylines will take place during the 1968 French uprising. And like his recent films, most specifically The Grand Budapest Hotel, comedy and drama seem to be standing shoulder-to-shoulder in this new opus.
Will Anderson be able to win back fans who didn't take too kindly to Isle of Dogs' racial stereotyping? How will his ensemble's latest additions, namely Timothée Chalamet and Benicio del Toro, acquit themselves? We'll have to wait until its eventual release date to find out (the movie's release is currently suspended indefinitely), but for now, here are five streamable replacements to tide you over.
Harold and Maude (1971)
"Making a movie is very complicated, and it seems like kind of a miracle when it actually works out," Wes Anderson said in 2008. "Hal Ashby made five or six great movies in a row, and that seems to be practically unheard of." The late director has influenced several of Anderson's pictures — The Last Detail, for instance, was a reference point for The Darjeeling Limited — but Harold and Maude's cockeyed, melancholy tone feels most closely aligned with his own bittersweet, impish sensibility. Here is the story of a suicidal young man (Bud Cort, who later appeared in The Life Aquatic With Steve Zissou) who falls into an unexpected friendship with an elderly, vivacious widow (Ruth Gordon, who won an Oscar for Rosemary's Baby). The movie's message is simple — you've got to appreciate the life you have — but Harold and Maude infuses that platitude with a spiky sense of humor and genuine pathos. The nervous romances Anderson has placed at the center of several of his films can be traced back to Ashby's affectionate look at these oddball lovebirds.
Broadcast News (1987)
If you're going to make a "love letter to journalists," like Anderson has said The French Dispatch is, there's no need to get too cute: Just go watch the best movie about journalism (and also maybe of love, and life) of the last 40 years. James L. Brooks' Broadcast News gets all the little details right — the battle between hard news and pleasing faces on television is never more relevant than this second — but it's also funny, lively, and touching. This is a movie whose love for journalism will be tough for Anderson to surpass. Also, now that we're thinking about it: How have William Hurt, Holly Hunter, or Albert Brooks never been in a Wes Anderson movie?
Paris, je t'aime (2006)
Anderson has lived in Paris for a few years now, so it's perhaps inevitable that he'd end up making a movie set in France. For pure cinematic love of that wondrous city, you really can't go wrong with the anthology movie Paris, je t'aime, which features short films from directors from all over the world, including Gus Van Sant, Alfonso Cuaron, Olivier Assayas, Alexander Payne, and the Coen brothers. Our favorites? Nobuhiro Sawa's heartbreaking Place des Victoires with Juliette Binoche, the Coens' comedy bit with Steve Buscemi, and Payne's deeply moving, wistful short with Margo Martindale. Alas, Americans aren't allowed to go to Paris right now, so this is as close as you're going to get.
Synecdoche, New York (2008)
Plenty of Anderson films are about storytelling itself, and The French Dispatch seems to be in a similar vein. But the act of creation has rarely been judged with such obsessive, defeatist dark humor as in Oscar-winning writer Charlie Kaufman's directorial debut. Synecdoche, New York is a brilliant, labyrinthine portrait of Caden (Philip Seymour Hoffman), a theater director fussing over his new production, determined to spend as much time as it takes in order to craft a work that speaks to the human condition. Even more than Kaufman's scripts for Being John Malkovich and Adaptation, Synecdoche goes down the rabbit hole, mixing dreams, reality, and the surreal for a funny/sad/scary examination of how we spend our lives in pursuit of something — and whether all that effort and sacrifice are actually worth it. One imagines that Anderson's version of this material would be a little more lighthearted, but Hoffman and Kaufman dig deep to get at something truly unsettling: Maybe we're all just wasting our time doing anything.
Submarine (2010)
Richard Ayoade's coming-of-age comedy owes more than a little bit of a debt to Anderson, both stylistically and thematically. But it sings its own charming tune, a sort of Welsh Rushmore about a kid who acts older than he is but not as old as he thinks. It also features an uproarious performance from Paddy Considine as a new-age guru who our protagonist believes is after his mother but ends up having his own issues. Submarine is episodic like The French Dispatch, and if you've seen every Anderson movie so many times you can't watch them again, Ayoade's film is a worthy aperitif until you get to taste the real stuff.
Grierson & Leitch write about the movies regularly and host a podcast on film. Follow them on Twitter or visit their site.