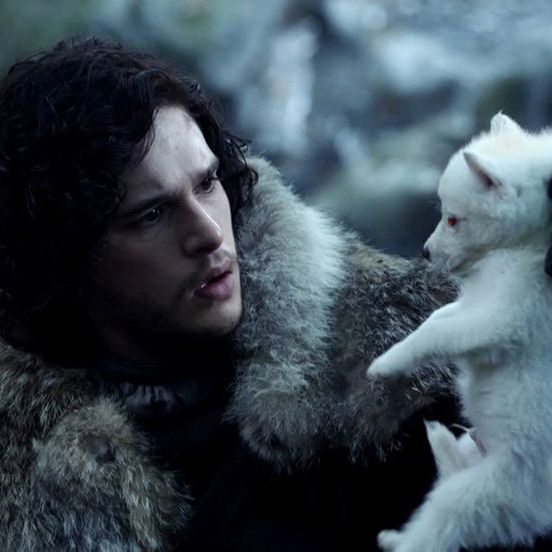 Baby Jon Snow and baby direwolf, back when HBO Go was still in its infancy.
Photo: HBO
Note: This story was originally published in July 2017. In the two years since then, HBO Now's subscriber based has soared to over 5 million (with some reports putting it closer to 7 million).
In the summer of 2017, Hulu and HBO unveiled a new arrangement giving Hulu customers the ability to upgrade their subscriptions to include content from the pay cable giant. The timing of this new pact was no coincidence. Quite the opposite: The HBO–Hulu hookup came just ten days before the season-seven premiere of Game of Thrones, a series whose megahit status has, quite logically, turned it into a mighty magnet for attracting new subscribers and keeping existing ones. But for HBO, Thrones isn't simply a Really Big Hit Show. Thanks to a confluence of factors, the series has also become a potent, even pivotal, weapon in the network's battle to transform itself from an old-school cable channel to a digital-programming powerhouse ready to take on the Netflixes of the world.
Thrones aired its first episode in April 2011, just prior to the dawn of Peak TV and about 18 months before Netflix began aggressively moving into HBO's turf with premium first-run series content such as House of Cards and Orange Is the New Black. More importantly, Thrones landed during the infancy of HBO Go, whose birth in February 2010 represented the network's first serious national foray into streaming. The service was an important step for HBO execs, who knew streaming services such as Hulu and Netflix represented a serious threat to their decades-old business model. Even if they weren't yet ready to divorce themselves from their longtime cable-industry partners, network management knew they needed to make their existing product more attractive to younger audiences increasingly trained to consume programming on their phones and tablets.
If HBO Go was HBO's answer to Netflix, then Thrones was its House of Cards — the gateway series that sucked consumers into the platform and got them hooked. "Game of Thrones really had a large part in making [Go] accessible and helping people understand the benefit of watching on their time, on their devices," says Bernadette Aulestia, HBO's executive-vice-president of global distribution. "You had this Zeitgeist show that also happened to appeal very much so to a digital-forward generation of consumers at the same time we, as a brand, were going out and launching [a platform] so that you can watch our content in a variety of different ways. Very quickly, and very easily, it became this tentpole in the digital space."
Indeed, HBO linked Thrones to its digital efforts right from the start. While the show wasn't around for Go's 2010 launch, the network released the very first iOS and Android apps for Go just two weeks after Bran Stark went splat in the show's pilot. And five years later, when the network jumped into the direct-to-consumer game with HBO Now, it timed its move to coincide with the season-five premiere of Thrones. "We actually waited to do it at a time when we could really galvanize what was already an ardent and built-in fan base, that in particular had an affinity for all things digital," Aulestia explains. Marketing for Now, designed for cord-cutters and cord-nevers, leaned heavily on images from Thrones, with HBO making sure millennials and anyone else who had avoided subscribing to the network knew it was no longer necessary to purchase a cable or satellite package in order to (legally) get access to its programming. Network chief Richard Plepler even used a March 2015 Apple event to unveil both the launch of Now and a new trailer for Thrones.
Game of Thrones isn't the only series HBO leans on to drive digital growth, of course. Much as it has done throughout its four-decades-plus existence, the network's business and marketing models continue to rely on having multiple must-watch shows designed to serve different segments of its audience. But shows such as GOT — and, more recently, Westworld and Ballers — serve as billboards for what Aulestia calls "the overall proposition" of an HBO subscription. "We're in the subscription business, and one show isn't enough to continue a successful subscription business," she says. "It's the hook, for sure. It brings customers in. But it [also] allows us to expose them to the variety and the caliber of all of the other shows that we have."
And yet, just as Thrones stands apart in the Nielsen ratings — it's HBO's most-watched show ever — the series has clearly been a crucial factor in driving HBO's digital growth. HBO Now saw its subscriber base nearly triple in 2016, jumping from 800,000 at the end of 2015 to more than 2 million as of February. The Hulu deal and a new season of Thrones stand to push that number even higher this year. What's more, even though Thrones is scheduled to wrap its run with season eight, HBO execs seem confident the show will continue to boost its bottom line long after winter has come and gone. "I don't think the value of this show goes down over time," HBO Entertainment president Casey Bloys says. "It's at such a level of cinematic quality … I don't think there's any reason why 20 years from now somebody wouldn't be rediscovering Game of Thrones. And to have that available on HBO Go, HBO Now, or whatever exists in 20 years — it will be an evergreen." Bloys points to the example of Friends, the NBC sitcom owned by HBO corporate sibling Warner Bros. TV and still making money for the company through reruns on cable and a lucrative streaming deal with Netflix. "Who would've thought it would have this whole new life with a whole new generation of kids watching it?" Bloys says. "I always thought of Friends as being specific to the '90s, but it's an ongoing asset. I think Game of Thrones can be that — probably on a much bigger scale."