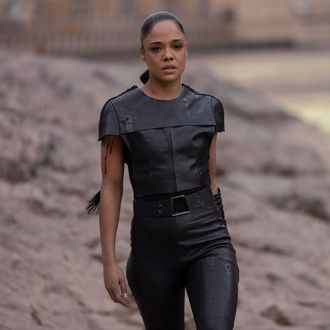 Westworld
.
Photo: John Johnson/HBO
Update, Tuesday, April 4: Two months after Tubi introduced the axed HBO Max titles to its service, the Roku Channel is following suit. Starting today, you have the option to use either of the free streamers to get your Westworld or FBoy Island fix, as both of them offer the same 14 Warner Bros. linear channels. FBoy Island, by the way, airs on WB TV Keeping It Real, while WB TV Watchlist is home to Westworld and other big expensive dramas.
Original story from January 31 follows.
If you were looking to finish your late Westworld binge, you can finally exhale because it looks like that marquee HBO title (and the rest of HBO Max's axed shows) have found a new home. As we previously reported, Warner Bros. Discovery is licensing a majority of its shows that were canceled or removed from Max last year to FAST channels. The company announced today that those platforms would include Tubi and the Roku Channel. Starting February 1, Tubi will be the first free streamer to feature the cut shows, housing more than 225 titles with ads and introducing 14 Warner Bros. channels — from WB TV Series, Reality, and Family to ones like WB TV Sweet Escapes and WB TV Keeping It Real — to play the shows on. More than 90 Warner Bros. films will also be made available. The Roku Channel plans to launch the same axed WBD offerings in spring 2023, right before HBO Max and Discovery+ are set to make their merger official.
Here's a few of the shows coming to Tubi and the Roku Channel:
• Westworld
• Raised by Wolves
• Legendary
• FBoy Island
• The Nevers
• Finding Magic Mike
• The Time Traveler's Wife
• Head of the Class