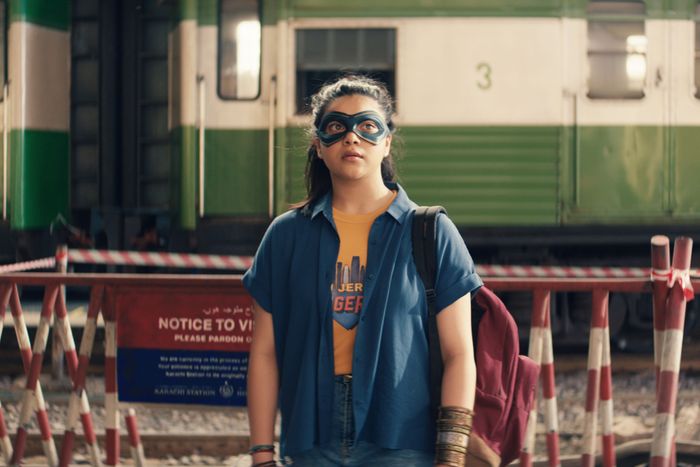 The partition of India and Pakistan, the largest mass migration in history, is referenced in the Ms. Marvel comics, but only as a fleeting detail. In the Disney+ live-action series, it became a central narrative fixture "surprisingly early on" in the process, according to head writer Bisha K. Ali. "It's something I'd been thinking about a lot recently, but the connection didn't come together for me until I was in that room with other Pakistani writers," she explained. "It was something that was burning in all of us a little bit. We haven't really seen this addressed in western media, and we don't talk about it in our homes."
The show's story could not exist in any shape without the specificity provided by Ali and her fellow creatives, many of whom have cultural experiences in common with the characters. While Ms. Marvel begins by following Kamala Khan (Iman Vellani), a Muslim American teenager born in New Jersey, through the travails of high school, the six-episode season eventually travels to Pakistan before reaching back into her family's volatile history. This isn't the first time a Marvel production has played against a real-world backdrop — Captain America: The First Avenger was set during a fantasy World War II — but it's the first time one has engaged directly with history itself. Hints of the 1947 migration appear throughout the series until its full-blown depiction in the penultimate episode.
En route to this tonal tightrope (this is, after all, a superhero fantasy trading in real-world horrors), the series' coming-of-age expression veers expertly between melodramatic and fleet, but it always wears its heart on its sleeve. Ms. Marvel is a journey in two parts, but the show's creators approached its high-school and historical elements as part of the same continuum, exploring the tale mostly through the perspective and imagination of its teenage protagonist (writer A.C. Bradley and director Meera Menon nicknamed the series My So-Called Superhero Life).
"We erred on the side of intimacy as a reflection of how intimate the writers' room felt," Ali explained. Anecdotes about the writers' respective families and their experiences as Muslims, South Asians, and immigrants in the West guided their conversations, which, Ali noted, is atypical of most writers' rooms: "We were sharing things you don't normally get to share at work: 'What was your sibling's wedding like?' 'What was your masjid (mosque) like?'"
Onscreen, this intimacy would manifest not only as visual and narrative sensibilities grounded in specific perspectives but in a story of cultural dualities — of lived experiences, of people forced to straddle multiple worlds, and, at the best of times, of colorful celebration.
Song and Dance
The first time Ms. Marvel feels like it's breaking new visual ground for the MCU is in the Menon-directed second episode, "Crushed." Kamala falls head over heels for the dashing Kamran (Rish Shah), and when he bids her farewell after a party, the environment around her fades into heart-shaped bokeh. Cut to the lovestruck teenager sauntering through a dreamlike dance routine in her family's New Jersey home: She stops near stairs, a pillar, and a couch, not just dancing on and against but with them, swept up in a euphoric impromptu jazz routine choreographed by Dondraico Johnson and set to the Ronettes' "Be My Baby." Alternating washes of purple, orange, and pink envelop the family's living room.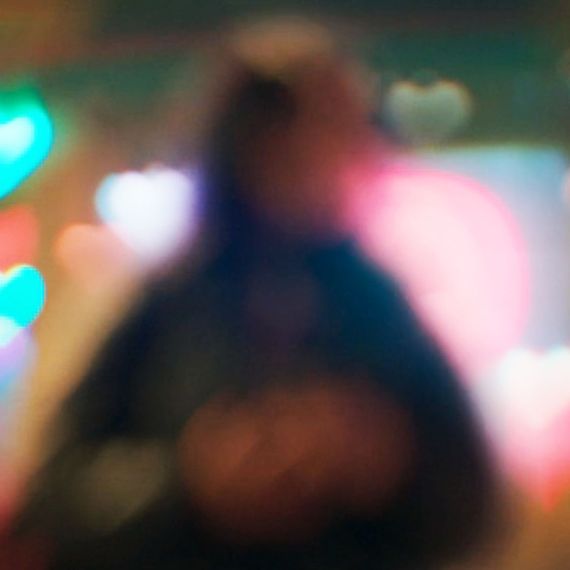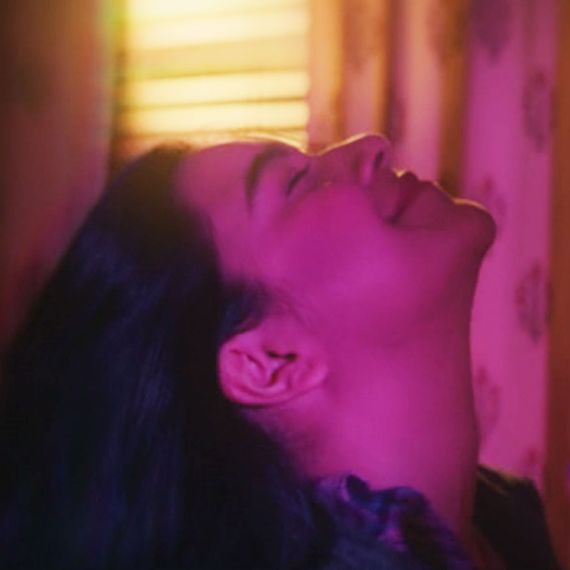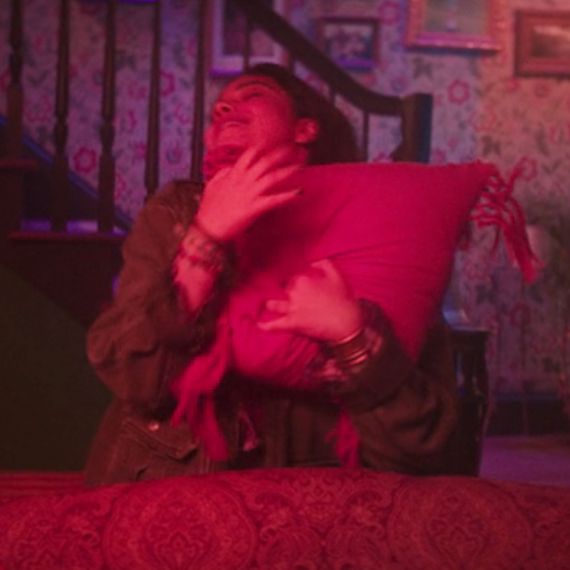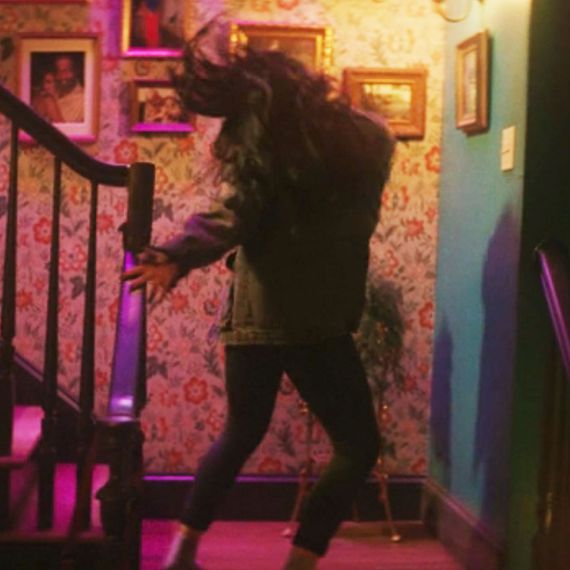 The scene originally featured a brief dialogue exchange, but while brainstorming the best way to shoot it, Menon and cinematographer Carmen Cabana came to a different conclusion. "We thought it would be nice to give it something extra that made it really feel like Kamala is floating on cloud nine," Menon recalled. "And then we're like, 'Well, what if she was literally doing that?''" Menon and Cabana considered modeling the sequence on Spike Jonze's 2001 music video for "Weapon of Choice" by Fatboy Slim, in which Christopher Walken dances midair through an empty hotel. (They even had the blessing of assistant director Gary Marcus, who had coincidentally been Jonze's AD for the music video.) However, the idea struck them a week before filming the scene, and the logistics of prepping a young Vellani for such complicated wirework on short notice (on her first major shoot, no less) prevented the idea from coming to fruition.
Since a floating Kamala was out of the question, the next question was which song she would dance to. "We threw out a bunch of ideas, and I thought, 'Let's just ask Iman if she has a playlist,'" Menon said. "Actors create playlists to immerse themselves in their characters, and, of course, Iman had this incredible playlist that was a composite of so many old and new influences. "Be My Baby" captured something nostalgic and youthful at the same time."
Mothers and Daughters
The third episode, "Destined," also directed by Menon, features even bigger dance sequences at the wedding of Kamala's brother Aamir (Saagar Shaikh). Like most South Asian weddings, the Khans' friends and family engage in rehearsed dance routines set to Bollywood songs, albeit with an extremely amateur level of coordination.
The lack of polish is a sweet expression of familial love, and the episode also translates this sense of care into a quiet, intimate scene in which Kamala's mother Muneeba (Zenobia Shroff) dresses her daughter's wound after a minor bicycle mishap. The mother-daughter duo have a rocky relationship, but this tender exchange in the bathroom helps them find mutual ground. Kamala expresses a sense of confusion about the new challenges she's facing — without delving into superpowered specifics, their exchange reads as contemplation of the inherent challenges of adolescence — and Muneeba, in turn, shares her experiences immigrating to America.
At one point, the scene is captured from outside the bathroom, with mother and daughter framed tightly by its door: Kamala on the toilet, Muneeba on the floor in front of her, not unlike a vertical comic book panel. "I really love the simplicity of Muneeba starting that scene on the ground," Menon said. "Then when she sees her daughter really needs something, she's standing up and giving her a hug. She goes from being almost childlike on the ground, talking about her history coming to America, to becoming the mother Kamala needs again in that moment." As the camera gazes down at Muneeba, soft sunlight pours through the bathroom's single window, offering Kamala a chance to see her mother as someone who was once young and vulnerable too.
For writer Bradley, the bathroom interlude functions as an homage to her own family's past — her mother immigrated to America from Ireland and Scotland in 1980 — and future: Bradley herself was pregnant while working on the show. "She told me once the reason she stayed in America was that this was the place of opportunity," Bradley said of her mother. "I grew up in a working-class Bronx, and now I get to write TV shows for a living. In a way, I got to live my dreams, and my mom made them possible. I wanted to repay that."
Food and Fire
This sense of intimacy carries over to the fourth episode, "Seeing Red," directed by documentarian Sharmeen Obaid-Chinoy, but it's transposed to a different setting. Non-western countries rarely function as more than fleeting backdrops in Marvel stories (either that or they're fictitious amalgams, like Wakanda), which makes Ms. Marvel's detour to Karachi feel all the more special.
Narratively, it's justified by Kamala visiting her grandmother to learn more about her powers, and the fourth chapter sees Kamala exploring the city where her mother and grandmother came of age halfway across the world. "Seeing Red" is at once an outsider's view of Karachi, since Kamala has never been to Pakistan before, while also featuring authentic downtime among the local youth (despite being shot in Thailand). Kamala seems most comfortably settled in during a scene in which she hangs out with the friends of her superhero compatriot Kareem (Aramis Knight) on the beach. They sit around a bonfire, sing songs to an acoustic guitar, and eat biryani out of plastic bags. Obaid-Chinoy, who grew up in the city, called the experience "quintessentially Karachi," while Pakistani American writer Sabir Pirzada, who drew on experiences from his own visits to Pakistan, dubbed the episode "the most personal thing" he's ever written. "It serves as my love letter to Karachi," said Pirzada, who also recalls sharing food at Clifton beach, just as Kamala does in the episode. "I distinctly remember that it was the first time on my trip, eating and conversing with others who were close in age to me, that I felt an ease in forging connections despite the language and culture barriers, largely because the people there were so welcoming."
When the scene arrives, the episode has already explored Karachi's bustling markets and upscale boat clubs, so by the time it gets to the bonfire, Obaid-Chinoy allows the city and its bright skyline to fade into a soft-focus portrait in the distance, keeping her camera's gaze fixed firmly on Kamala. She grounds the experience in a sense of normalcy for western audiences, many of whom might only be familiar with Pakistan as a backdrop to stories of terrorism or war. "There was a sense of familiarity that you felt around a group of people that reminded her of her own friends back home," Obaid-Chinoy explained. "The idea was to keep that in focus: that warmth, the people, their smiles. What is normal to us may not necessarily be normal to people who look at Pakistan through one lens."
Ali added, "It was so important to Sabir, and to all of us, to express teens having a good time in Karachi. You want to be on the beach with them, you want to hang out with them."
Love and Lineage
Ms. Marvel achieves its aesthetic masterstrokes in the 1940s-set fifth episode, "Time and Again," also helmed by Obaid-Chinoy. The climax sees Kamala lost in time — she ends up at a train station in India in 1947, on the precipice of partition and the ensuing bloodshed — but before depicting the devastation, the series spends about half an hour with characters we've never met in order to lay the foundation for the generational trauma at the heart of Kamala's tale.
"Time and Again" begins with a love story, as Kamala's great-grandparents Aisha and Hasan (Pakistani stars Mehwish Hayat and Fawad Khan) meet for the first time in the dead of night. Aisha, a warrior from another dimension, is a standoffish, tough-as-nails loner. Hasan, a politically outspoken disabled rose farmer on the verge of losing his home recognizes her vulnerability and gently offers her food he cooked himself. After a brief time jump, we see Aisha, now pregnant with Kamala's grandmother, wearing a rose in her hair as she and Hasan smile against the picturesque backdrop of his rose fields. These were all key details for the episode's writer, Fatimah Asghar. "There was something about [Hasan] being a rose farmer, and him being attached to the physical land," they said. "It's not just 'I love my community,' it's 'I physically love the land, and I'm here nurturing this beauty,' and Aisha falls in love with the roses too."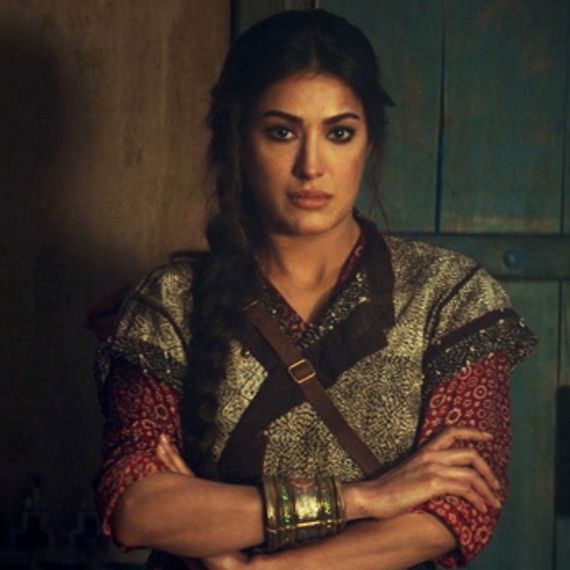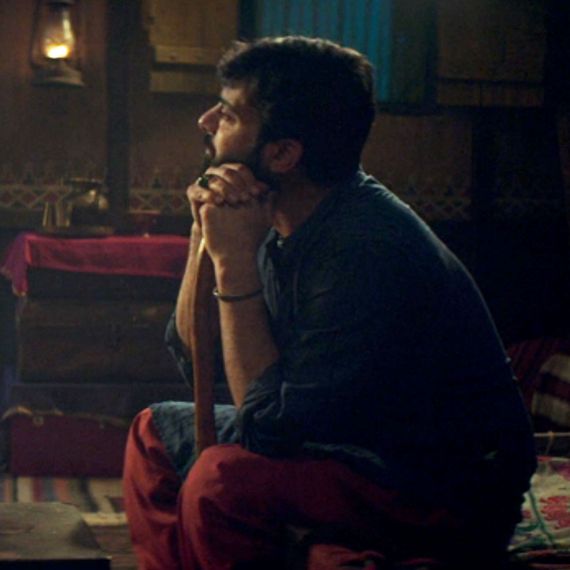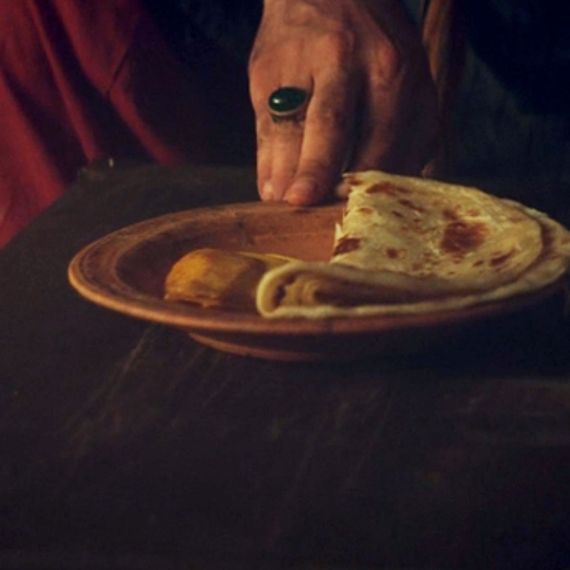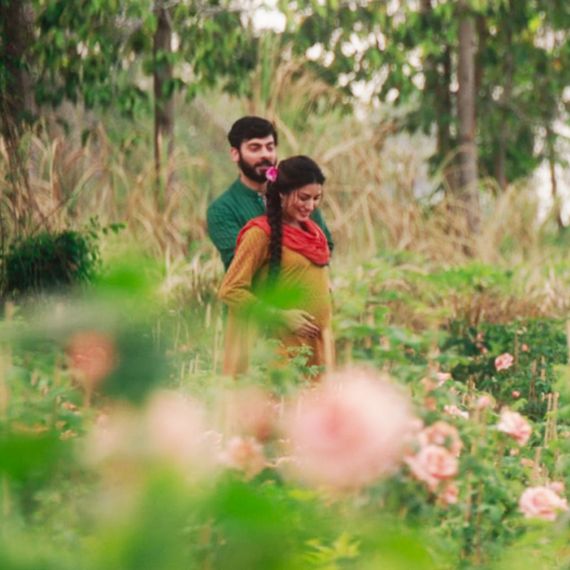 The element of food was also important to Asghar's construction of Aisha and Hasan's first encounter, for its inversion of traditional gendered depictions and the gentleness it portrays. What struck them was "the turn on the head of a man doing that, and being like, 'I'm a man, and I'm feeding you. I see that you're weary, but I'm taking you in, and I'm going to provide and care for you.'"
Where Asghar imbues the script with narrative details, Obaid-Chinoy brings them to life through her camera — especially during Aisha and Hasan's first meeting, during which she holds on both characters in their silent moments. "Everything else around them has sort of been darkened out, so the two of them are in focus, as is the plate that he passes towards her," explained Obaid-Chinoy, who, along with cinematographer Jules O'Loughlin, lit the scene with the texture of era-specific lanterns. "In that flickering of that light, and in the warmth that we bring to their faces, you see that process of falling in love. For me, love is about an exchange of glances."
This love is central not only to what follows in the episode — it makes the characters' tragic separation all the more heart-wrenching — but to Kamala's story of truly understanding her history as a means to connect with her family and community. She may only enter Aisha and Hasan's tale at the very end to bear witness to a painful tragedy, but her presence in 1947 is revealed as the outcome of Aisha's dying wish that her infant daughter Sana (Zion Usman) make it across the border safely so her family and her love story live on.
History and Fantasy
A mere four pages of the comics are dedicated to the partition of India. In Ms. Marvel No. 8, as a pregnant Aisha flees Mumbai (then Bombay) for Pakistan, she wishes upon a shooting star for the safety of her unborn daughter. On the show, that wish takes the form of her great-granddaughter appearing before her, an assurance that her daughter not only lives but thrives. According to Asghar, this was intended as a key moment for Kamala, a girl in search of self-worth, who realizes here that she's needed and prayed for. "Our family needs us," they explained. "Our lineage needs us. Our history needs us. Our ancestors need us."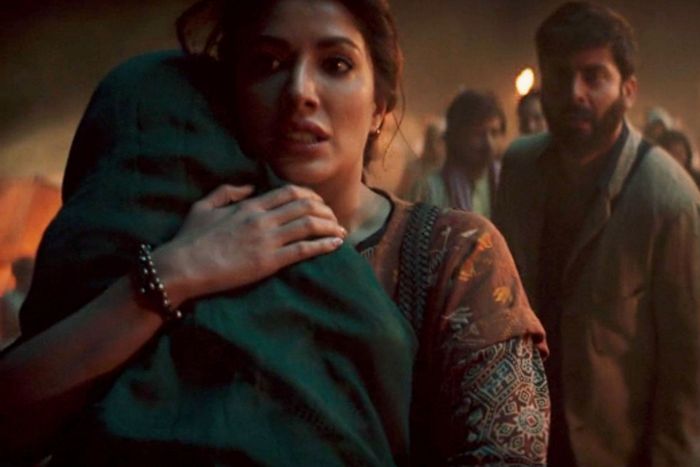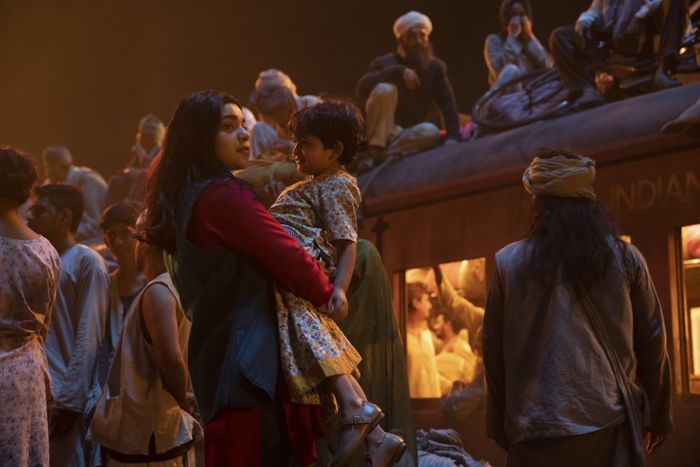 Asghar, Ali noted, was a valuable addition to the writing team because of their work in poetry, which engages with partition stories and the way they manifest through contemporary identity. Upon revisiting Asghar's poem "Partition" (from their collection If They Come for Us), one line in particular seems to unlock their approach:
"you're pakistani until your classmates ask what that is. then you're indian again."
The relationship between India and Pakistan remains fraught and politically charged, but the two countries share the history Ms. Marvel depicts and the history to which Kamala bears witness on a crowded train platform in 1947. And so the individual human stories became a vital focus in this episode, starting with the tale of Aisha, Hasan, and Sana, i.e. Kamala's grandmother.
"When we think about partition, we think about the vulnerability of a body," Asghar said. "You're seeing Hasan, who has a walking stick and is going through this crowd, and little Sana, who's a baby, and you're like, 'Oh my God, I'm so worried about them.' Sana could get trampled. Hasan could get knocked over. There's so much at stake when you see the construction of that scene."
Any story that blends superhero fantasy with lived history runs the risk of trivializing its horrors, which is why the Ms. Marvel creatives sought to ground the partition sequence in reality. For Asghar, this meant situating its depiction in the firsthand accounts of their aunts and uncles from the partition generation, just as they had previously done for their poems. For Obaid-Chinoy, it meant research into hundreds of contemporaneous photographs taken by Margaret Bourke-White, perhaps the definitive visual chronicler of the event, and replicating them exactly. "Processions leaving their homes. Refugee camps. Families camped out on the sides of train tracks. Trains filled with passengers," Obaid-Chinoy recalled. "I basically made a mood board of how I wanted it to feel."
Just as vital to the visuals of this sequence is what Kamala hears. "When Kamala arrived in partition, she was bearing witness to snatches of conversation that were taking place on that platform," explained Obaid-Chinoy, who re-constructed many of these conversations from oral histories found at the Citizens Archive of Pakistan and the Citizens Archive of India. "Two women who were hugging, or a father who was too old to travel, or a mother and a young daughter who were afraid they wouldn't find any space on the train. Because at the end of the day, however political partition is, it meant that millions of people on both sides of the border had to leave their homes."
This notion of home and everything it represents underscores Ms. Marvel from start to finish. It's a story that begins with a young girl who's afraid she doesn't belong, but who, through learning about the larger story she's a part of, comes to accept otherwise as her family, friends, and neighbors eventually come to her aid in the season finale. Bradley, when describing the guiding themes of the series, sums it up succinctly: "In the first episode, there's lots of lines in the vicinity of 'My community doesn't understand me. I don't know where I fit in here. Will I ever fit in?' And the last moments of the show, it's 'Your community will accept you and love you and has your back because you're you.'"