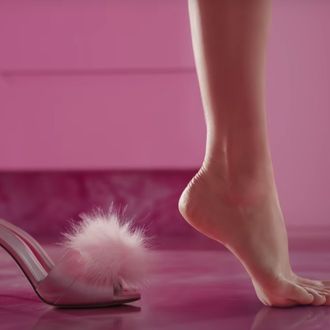 Barbie
.
Photo: Warner Brothers
Hi, Barbies! Straight from Barbieland — and theaters — is Greta Gerwig's record-breaking Barbie, now available for digital release today. Literally the No. 1 movie of the year, the film is available for purchase and to rent on a variety of digital platforms, allowing you to voyage back to Barbieland for God knows how many repeat watches. And Barbies, Kens, and Allan (singular) who buy a digital copy will have access to bonus features like "Musical Make-Believe," a behind-the-scenes featurette on the Kens' dream ballet, and "Playing Dress-Up: An Extended Look at the Costumes of Barbie." If you'd rather wait to own a physical copy of Barbie, you'll have to wait until the New Year, according to Amazon. The current release date is February 29, 2024.
Of course, there's also this big question: When will Barbie come to Max? (And there's Ken's big question: Who's the other three-letter bozo trying to be friends with Barbie? Okay, bad joke, moving on!) While Barbie will inevitably be driving, sailing, flying, biking, caravaning, skiing, and roller-skating her way onto the streaming service soon, it's still unclear exactly when. We do know it'll be this fall, as David Zaslav has said as much. So, it's probably safe to say Barbie will be home (on Max) for the holidays, but definitely not before Barbie returns to theaters for an exclusive weeklong Imax run on September 22. This Barbie is booked and busy.