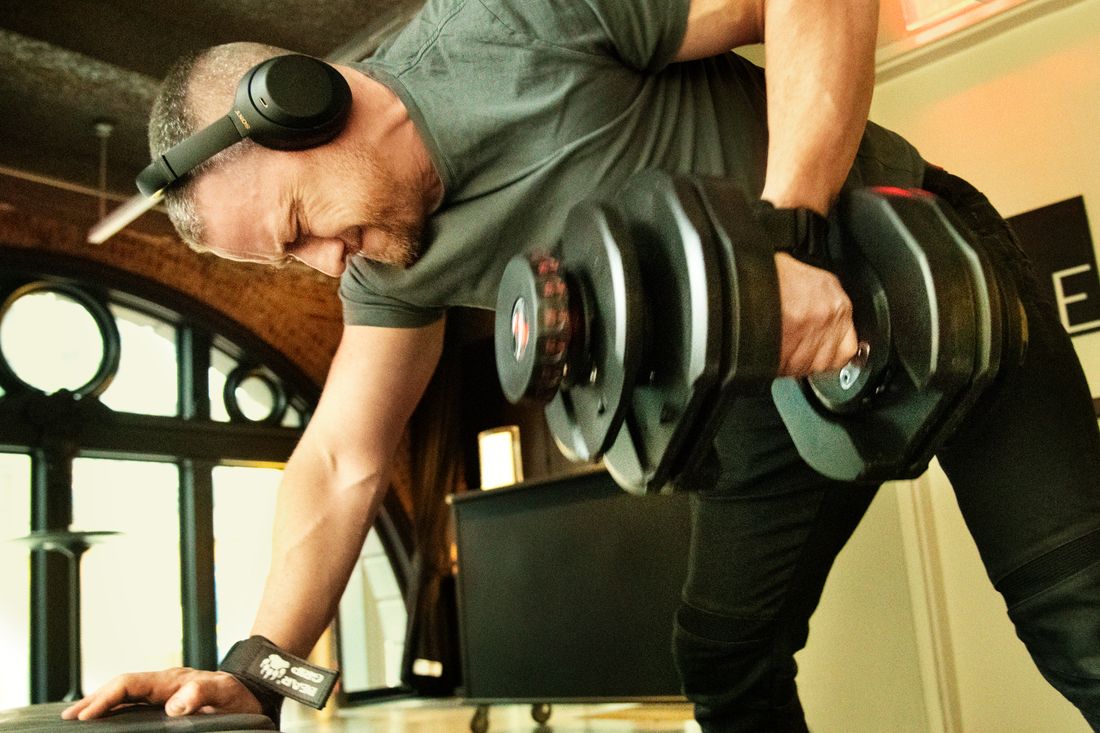 Imagine the character of Cyrano de Bergerac, and what you see first is probably his nose — the thing that keeps him from his love, Roxane. Then perhaps you envision the feathered 17th-century cap and the rapier. James McAvoy, starring in an updated version of Edmond Rostand's play about the legendary French raconteur, has none of those things — just his native Scottish accent, a buzz cut, and a smoldering glare. Director Jamie Lloyd, famous for paring back the classics (especially Pinter) on the West End, reconceptualized Cyrano in an attempt to see how far he could push an audience to look past the stodgy, expected trappings of a period drama in verse and focus on the language itself. (A recent musical film starring Peter Dinklage and his stage performance did away with the schnoz too but kept a sumptuous period setting.)
Lloyd's Cyrano first played the West End in 2019 and received rave reviews celebrating the dexterity of Martin Crimp's modern translation, which brings elements of slam poetry and rap to Rostand's verse, and McAvoy's baldly emotional performance. One long pandemic delay and a repeat run in London (plus a Glasgow stop) later, Cyrano has made it to America. "I'm not Cyrano, but the way I'm playing Cyrano is like me if I was really fucking angry and lonely and insecure about the way I look," McAvoy tells me the afternoon following opening night.
Cyrano is now onstage at BAM.