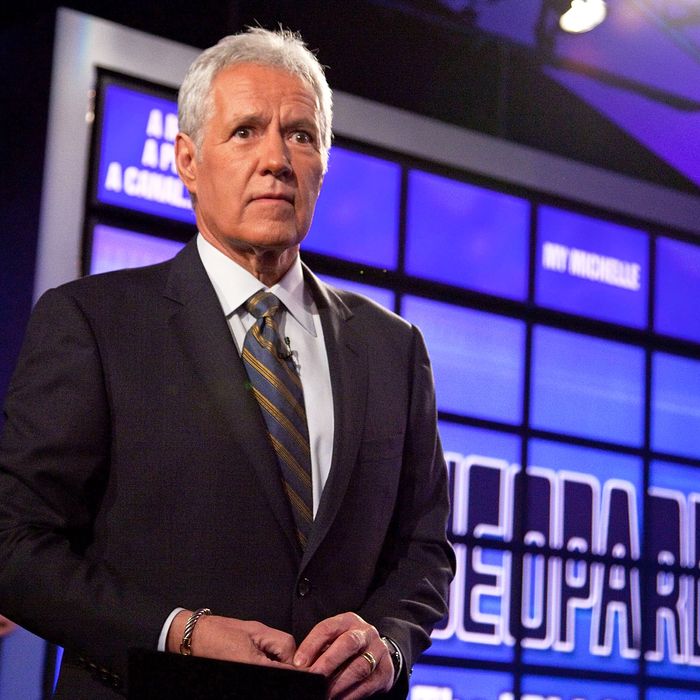 Photo: Ben Hider/Getty Images
Jeopardy! is currently in the midst of its delightfully confusing All-Star Games, where, for the first time in the show's history, teams of three are competing for a massive grand prize in place of the standard solo contestant lineup. It's fun, it'll make you feel intellectually inferior, and it's a chance to catch up with some of your favorite contestants from the past decade to make you feel further intellectually inferior. It's also continuing a tradition I've been loving as an avid Jeopardy! watcher of late, which I'll phrase as a clue answer out of institutional respect: What is … celebrities freaking out on Twitter that they've been mentioned on the show?
Since the All-Star tournament began last week, two celebrities have been name-dropped as answers to clues in pop culture-centric categories. The first, the critically adored mini-series Escape at Dannemora, left director and executive producer Ben Stiller feeling positively chuffed.
The second, which gave a shout-out to the virtuosic musical dramedy Crazy Ex-Girlfriend, had Rachel Bloom equal parts amused and fiery.
Think of it as a game beyond the game: Whenever Jeopardy! mentions a celeb in a clue, jump to their Twitter accounts after the episode airs to gauge their reaction to this esteemed, retina-hurting (the bright blue, ack!) honor. Almost every time, I guarantee, you will see excitable tweets such as these:
Or these:
Or something like these:
There's just something so unexpectedly charming about a stuffy, half-century-old game show making the day of Hollywood denizens. Wheel of Fortune could only wish it brought this much joy!