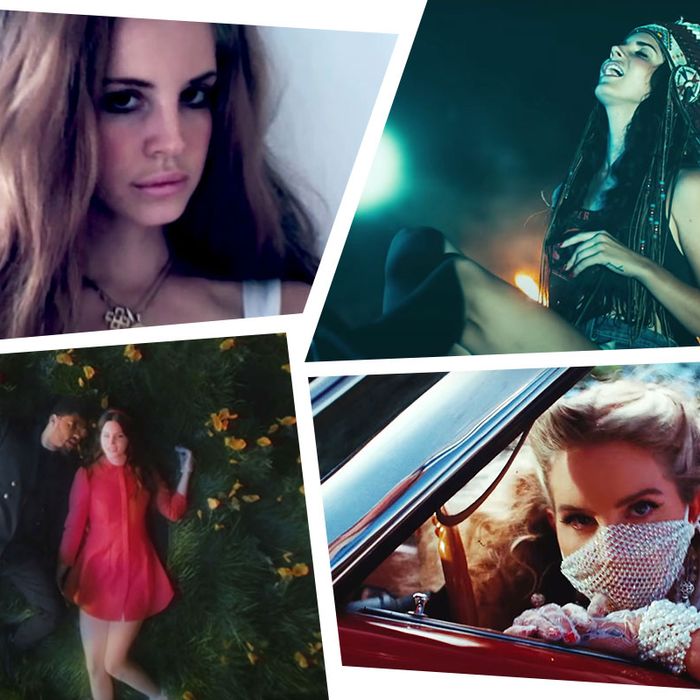 Photo: Lana Del Rey/YouTube
It has never been an easy time to be Lana Del Rey. The patron saint of Hollywood sadcore burst onto the music scene a decade ago to near-instantaneous backlash, and it has been a tumultuous journey ever since. Although her aesthetic has barely wavered, she's been alternately held up as an anti-feminist symbol, an inspiration for young women, and an exemplar of out-of-touch whiteness. Sometimes the conversation about Del Rey has overshadowed her actual output. With the promo cycle for Lana's new album, Chemtrails Over the Country Club, kicking up controversy, her meaning in the culture is shifting again, much to the frustration of the artist herself.
*A version of this article appears in the February 15, 2021, issue of New York Magazine. Subscribe Now!